A white Ferrari 458 Spider and a blue silver Ferrari California, Spotted in China on a Ferrari & Maserati supercar parking lot in China. The lot is located next to a Ferrari & Maserati dealer close to the Goldenport Racetrack in northeast Beijing. Most cars had their driver seat covered in plastic, likely waiting for care and maintenance.
The Spider has a red interior and yellow brakes, and check plate: GS458, that indeed is a fine addition to our Famous China Ferrari 458 Italia License Plate Collection™: license (458TI), license (FE458), license (458TK), license (B·IC458), lucky license (PG888), license (MF458), license (KF458), license (OD458), license (FM458), license (458Z8) license (458F1), license (FF458) license (458OY), license (458AX), license (458MW).
Now back to that lot: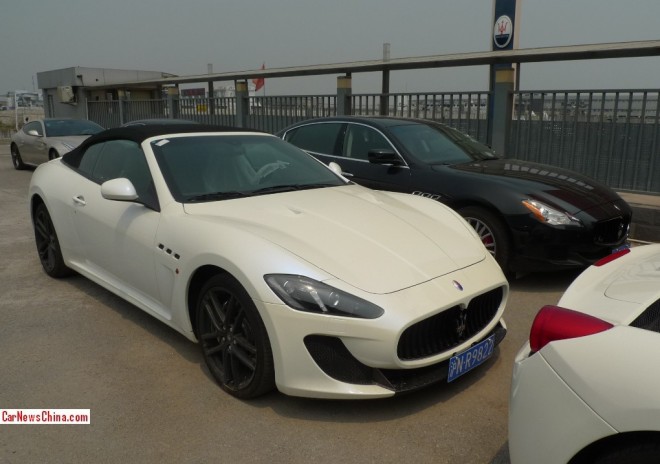 Maserati GranCabrio MC, powered by a 460hp 4.2 liter V8, and a Maserati Quattroporte.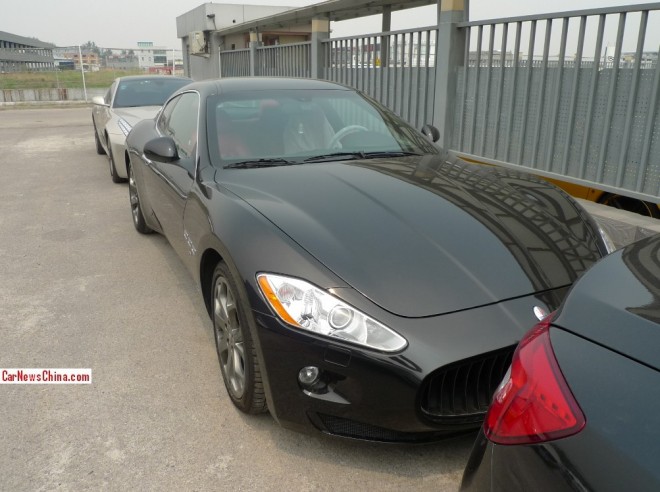 Maserati GranTurismo.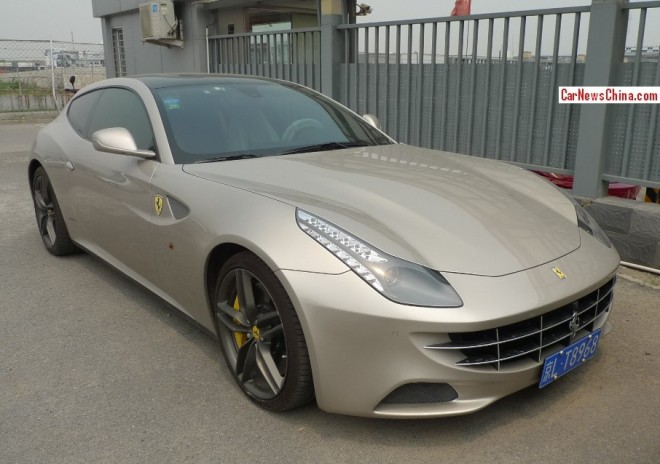 Ferrari FF, relatively rare in China. Light beige, darkened windows, matte gray alloys and yellow brakes. Price for the FF starts at 5.3 million or 860.000 USD.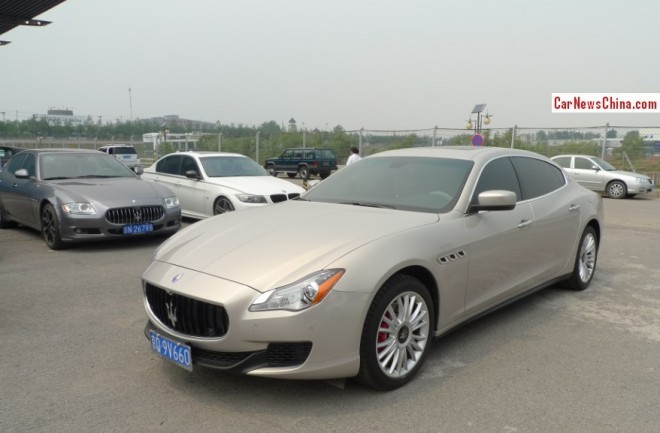 New Quattroporte and old Quattroporte. Check green Beijing-Jeep Cherokee in the background, that's my car!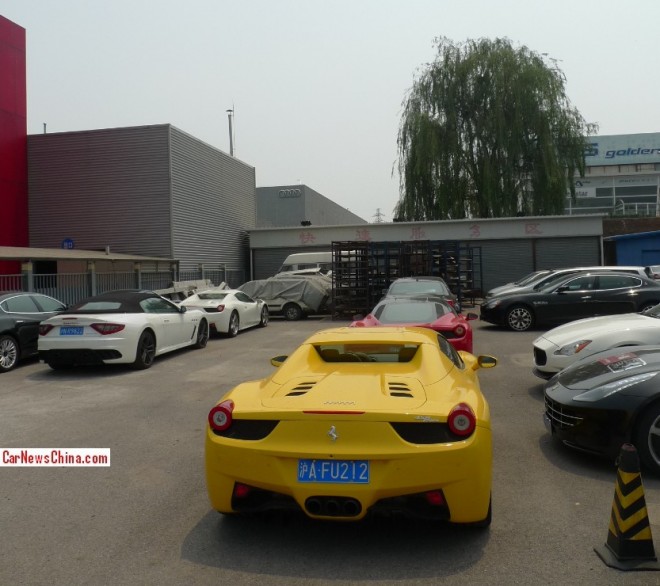 Checking out the ass of a…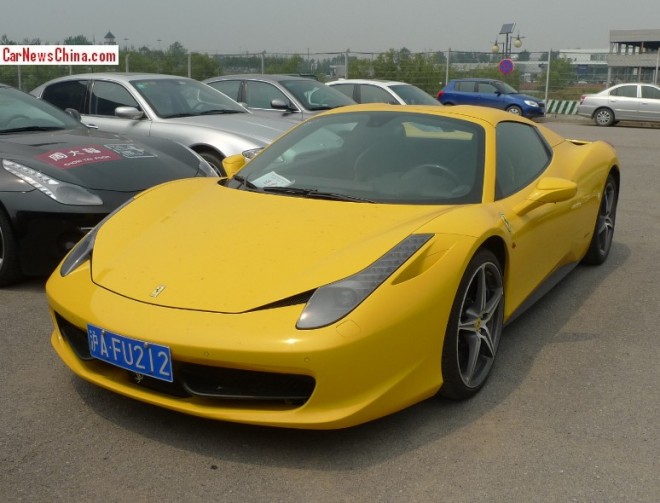 … yellow 458 Spider. Black interior and racy five-spoke alloys.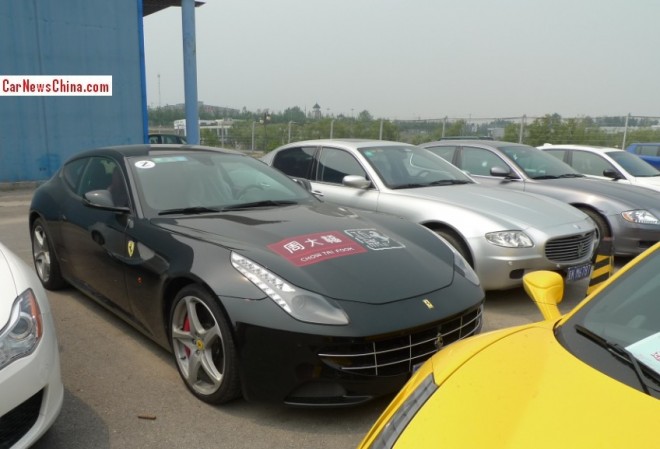 Another FF, not that rare after all it seems. To the right of the FF another old Quattroporte, sleek in silver.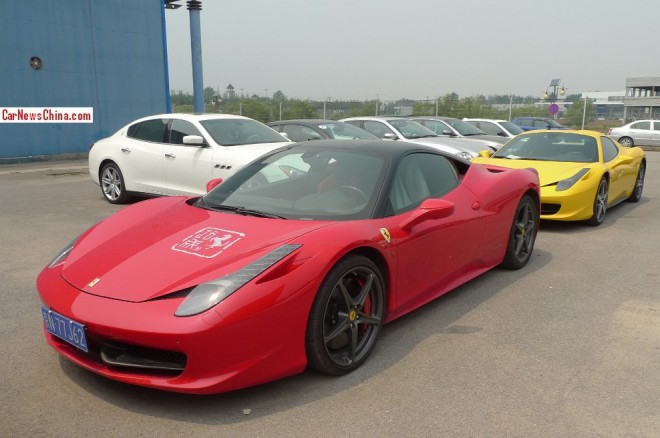 Two-tone 458 with a red interior, matte gray five-spoke alloys and red brakes. White Quattroporte in the background.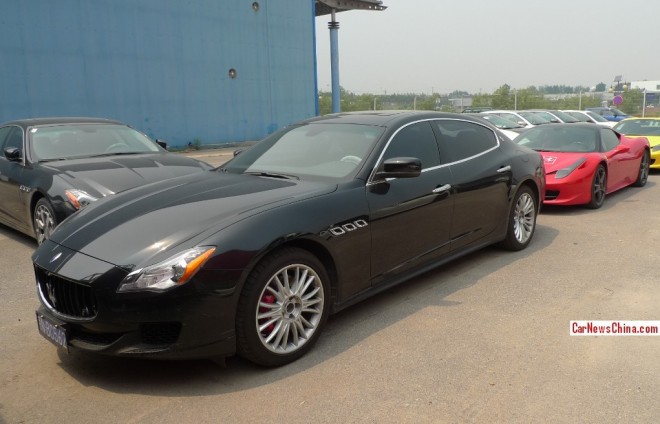 A black Quattroporte with another black Quattroporte.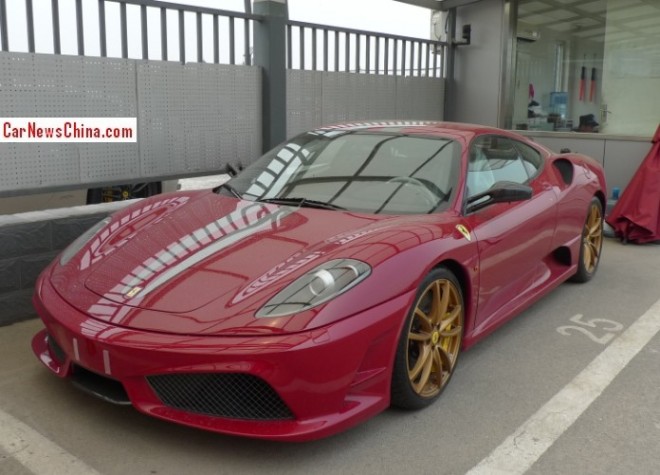 I then sneaked onto the parking lot of the dealer itself where I found this very tasty Ferrari F430 with golden alloys and yellow brakes, the same car that I met earlier on the Beijing Tuning Street.
A very speedy yellow F430 Spider on Forgiato alloys. At that very moment I was approached by a very angry guard who made very clear I had to leave. I tried the friendly stupid-foreigner approach but he didn't buy. I tried the friendly Chinese-speaking-foreigner approach and that worked a little better, he told me the F430's belonged to the owner of the dealership. Sadly he suddenly got angry again and I thought it better to leave.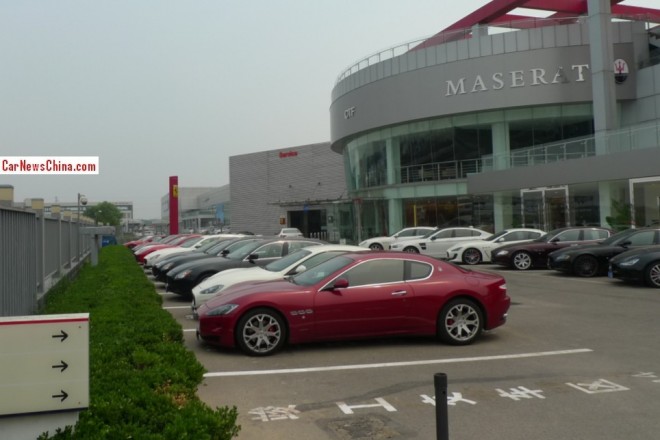 Last shot, showing endless lines of Maserati and Ferrari supercars, and one lost white BMW.