This is not a Cadillac in China. This instead is the new Shanxi Victory X1 pickup truck, formerly known as the Victory S102 and also formerly known as the Jinchi X1. Design of the Victory X1 is inspired by the Cadillac Escalade EXT with Caddy-style headlights and grille. The impressive logo depicts a Victory V.
The Shanxi Victory X1 is a typical Chinese cheap compact pickup truck. It costs only 68.000 yuan or 10.953 USD. Power comes from a Mitsubishi-sourced 2.4 liter four-cylinder petrol engine (4G69S4N) with 136hp and 200nm. This engine, manufactured in China by Mitsubishi, powers zillions of cheap Chinese pickup trucks, SUV's, and sedans. Transmission is a five-speed manual. Top speed is 130 kilometer per hour. Fuel consumption is 10.1 liter per 100 kilometer (full specs here).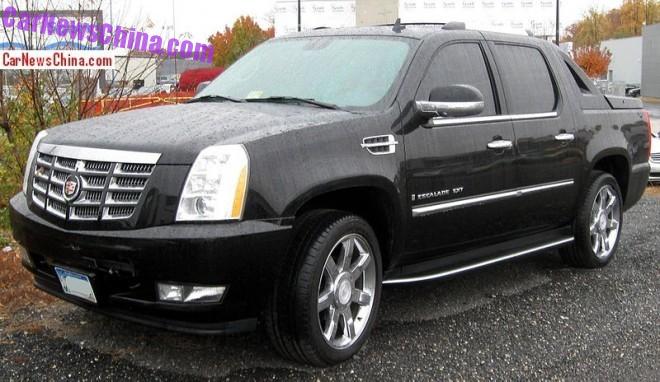 The Cadillac Escalade XT.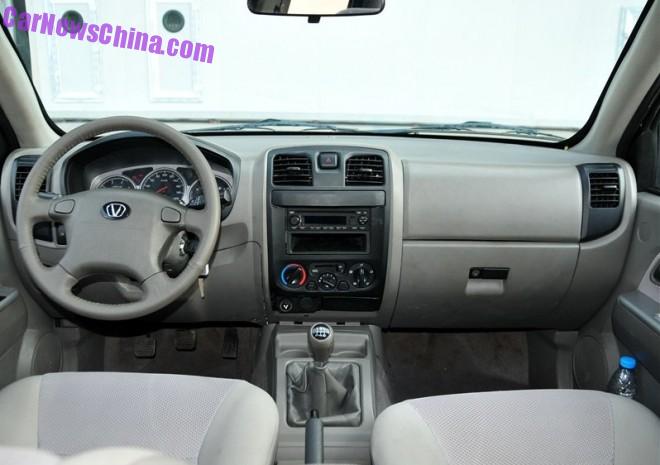 Dash is very basic, colored in a curious mix of beige and gray. It has a heater & fan and a radio-CD system, and not much else.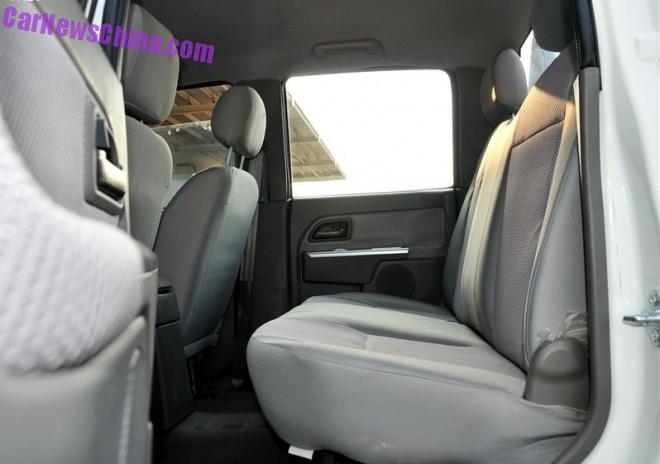 Bench in the back seats two and a half. The X1 is crew-cab only.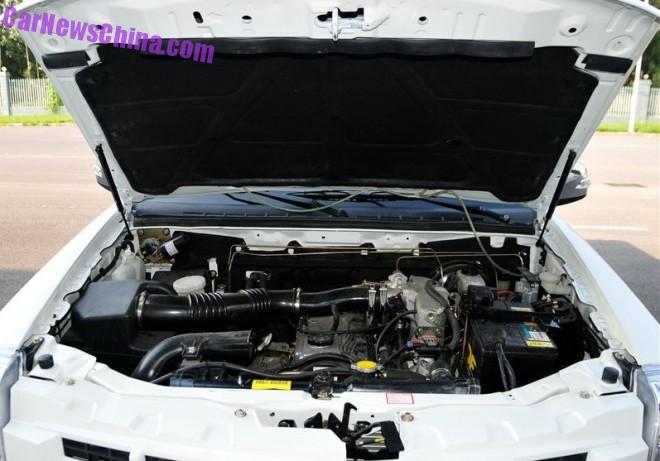 The 2.4. A rather old engine by now, but loved by small Chinese automakers because it is cheap, simple and reliable, keeping costs and trouble down.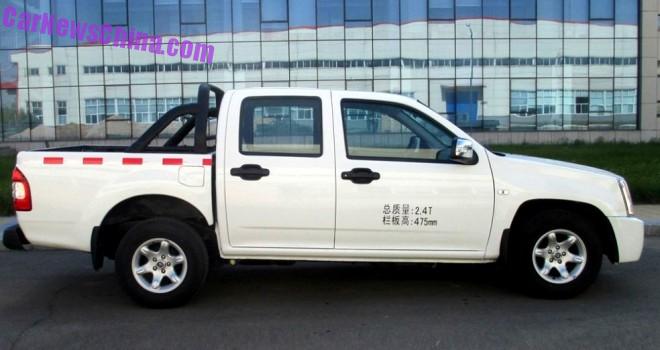 Wheels are tiny but sporty six-spokes are standard.
Size: 5145/1730/1710, wheelbase is 3025, and kerb weight is 1645 kilo.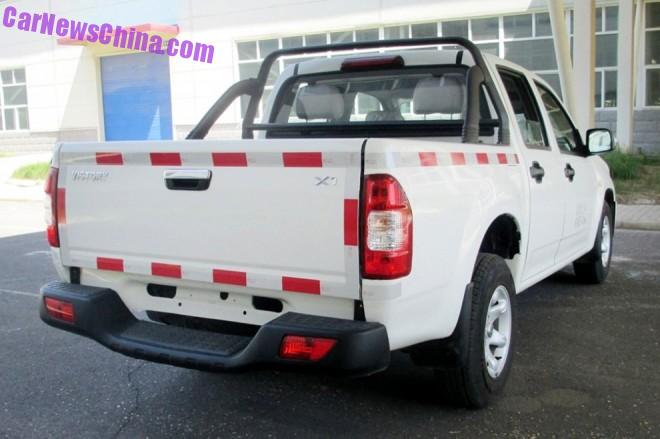 The Shanxi Victory X1 is manufactured by a Chinese company called 'Shanxi Victory Group' (web), based in the great city of Changzhi in Shanxi Province. They also make a Cadillac-inspired minivan.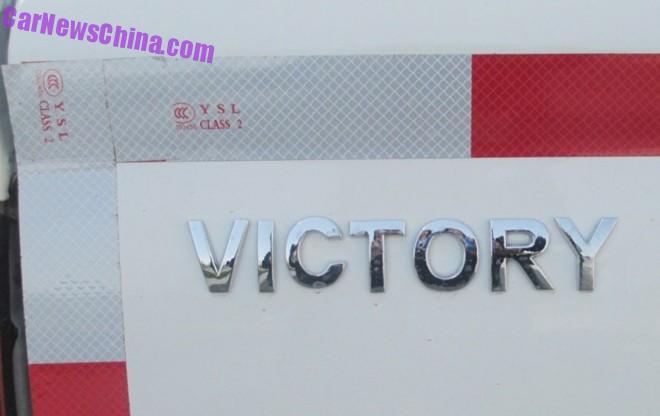 Aligning is hard… Ugly 3M stickers are obligatory under Chinese law to improve visibility on those endless and dark country roads.