A super speedy Ford Mustang EcoBoost, Spotted in China in the great city of Changsha in Hunan Province by Reader Jordi, thank you for the photos! The good Ford is painted in dark sliver with blue racing stripes over the bonnet and roof, and further dressed up with darkened windows and black five-twin spoke alloys.
Darkened windows go perfect with silver body. Clear taillights and a '50 Years' badge on the back. The 2015 Ford Mustang EcoBoost was launched on the Chinese car market in January, with a price ranging from 399.800 yuan and ends at 429.800 yuan ($64.340 – 69.173). The EcoBoost is powered by a 2.3 liter turbo four with an output of 310hp. The V8 models will become available later this year.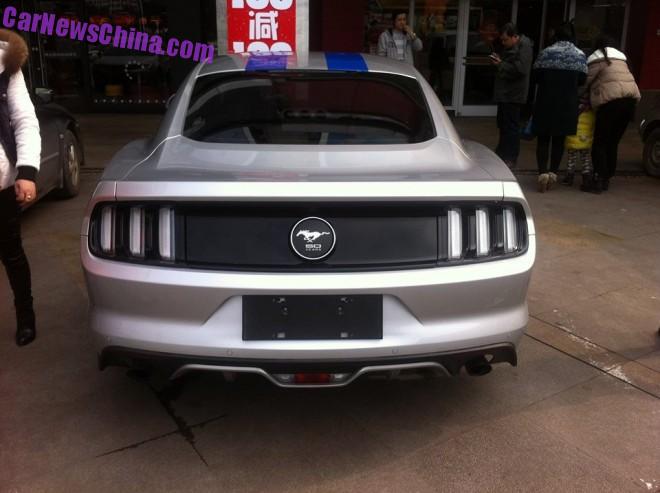 This particular Changsha car appears to be brand new, still without a license plate or insurance stickers. It has been fitted with the '50 Years Appearance Package' (web), which was sold as an option in the U.S. but is marketed as a separate model in China.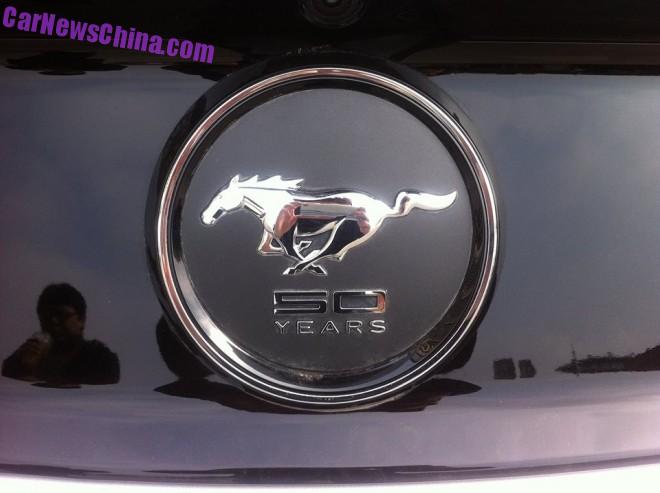 The package comes with several badges inside and out, including this beauty on the back.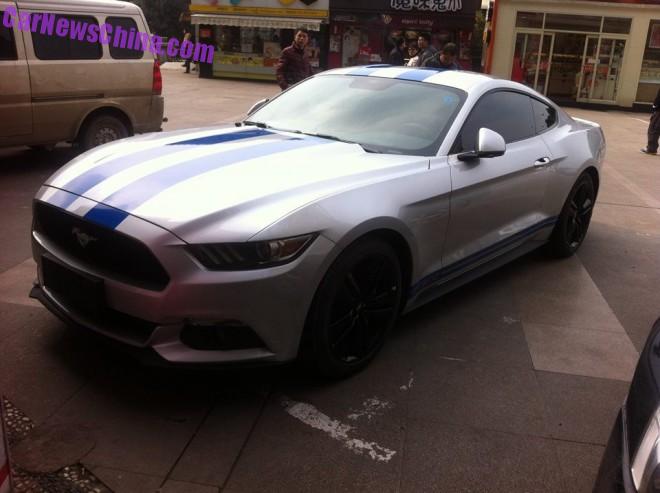 Sadly the Mustang is still a rather rare sight in China, and the older models are even more rare as they were only available via the misty gray market.
Time thuus for our Small but Famous China-Ford Mustang Collection™: Boss & Shelby, third generation GT 5.0, Shiny blue Shelby, shiny silver, 4th gen yellow convertible, GT500, yellow convertible, 4th-gen GT, 5th-gen grey, strange S320, rare 2nd-gen coupe, Shelby GT500 crash, and the Galue Convertible.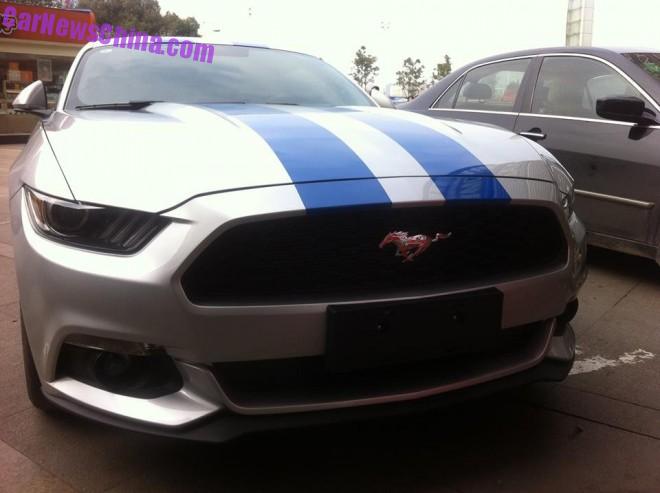 Wadda beast…