A wondrous white Ford Mustang 5.0 GT convertible, Spotted in China on the Wufang Tianya Automobile Parts City in Beijing. I was very surprised to see this great vehicle in the capital, it is the very first third generation Ford Mustang we met in the whole of the country. The speedy Ford was in very good shape, and that is even more surprising because the 3th was never officially exported to China so parts and expertise are hard to get.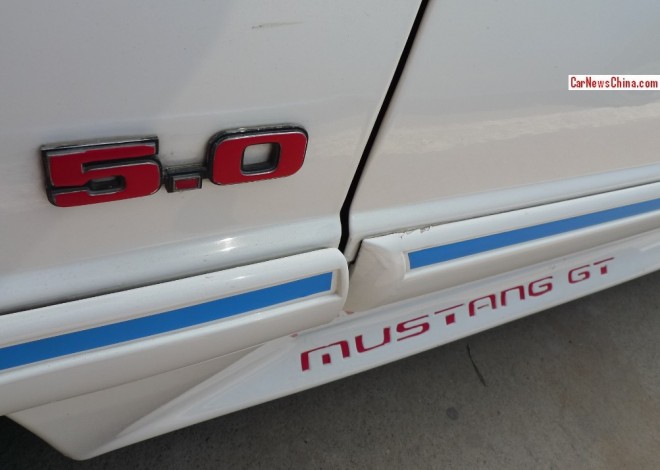 The car appeared to be 100% original, in period paint and with all the badges and decals intact. The third generation Ford Mustang was manufactured from 1978 to 1993, with a major facelift in 1987. This is a facelifted car, and it is perfectly 1980's, screaming 'see me', money, and optimism.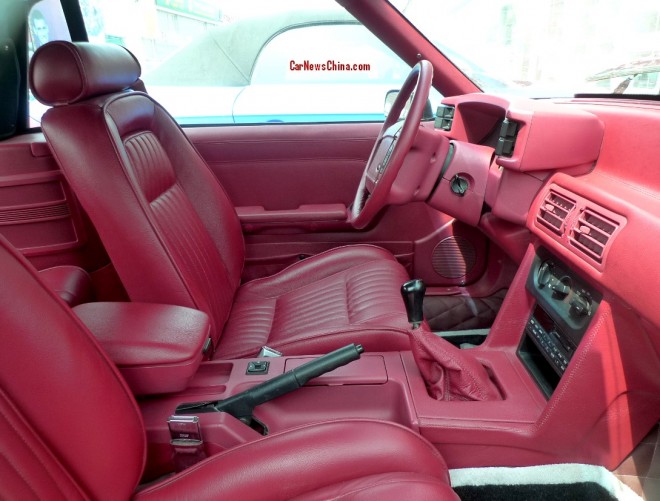 The interior was simply stunning and again in perfect condition, looking very hot in all-red. The leather is still good and nothing seems missing, only the floor mats  are a later addition. The 5.0 GT was the most powerful third generation Ford Mustang, bar the SVT Cobra special. The GT was powered by a 5.0 V8 with 225hp and 410nm, mated to a 5-speed manual, as fitted in this car, or a 4-speed automatic.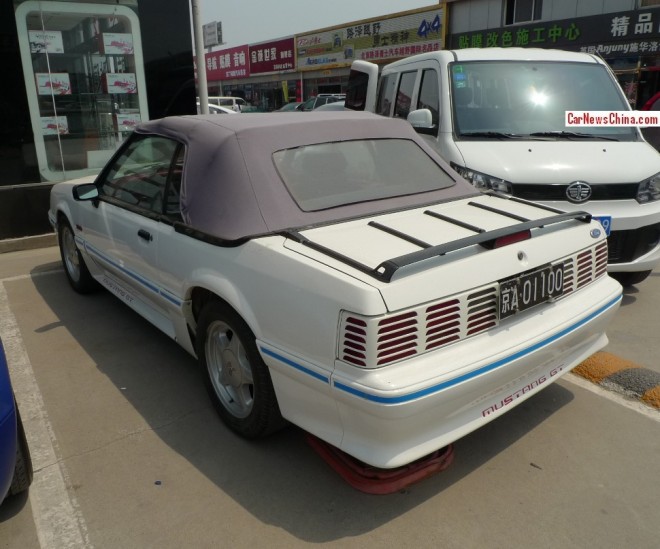 Alloys are period. Roof just perfect. Luggage rack a period option. Rear lights a typical 1980's excess! Black license plate is likely a fake considering the very unusual sequence.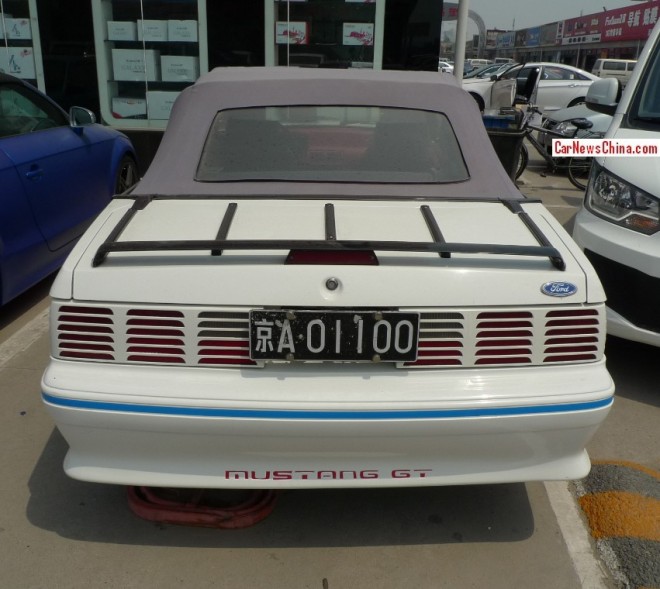 Another Mustang GT decal on rear body work. Luggage rack hides third brake light. Period Ford badge.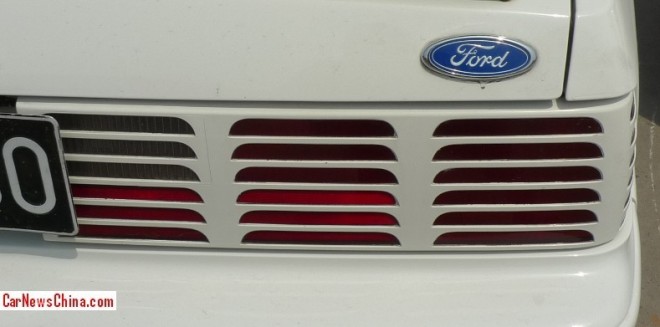 I asked around a bit and staff in a nearby shop told me the Mustang was used as a daily driver by the owner of another shop in the same area. Sadly, I was unable to find the man. I really wanted to congratulate him with his beautiful car, a brilliant piece of American & world automotive history.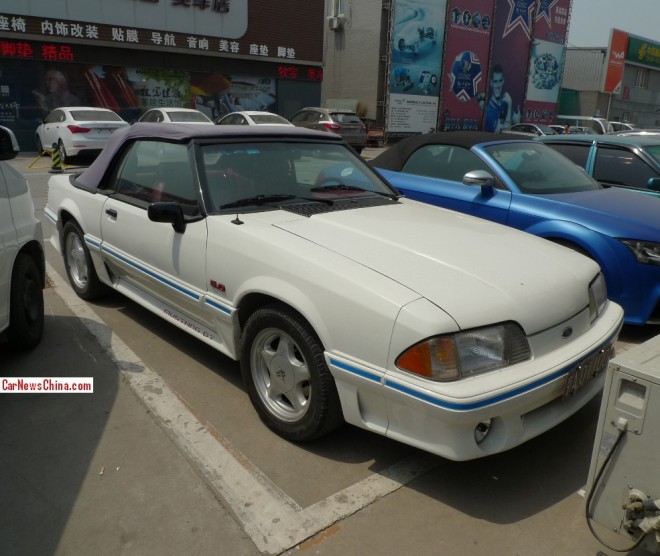 Note air intakes in front of the wheels, they are functional, cooling the brakes.
Time now for our Famous China-Ford Mustang Collection™: shiny blue Shelby, shiny silver, 4th gen yellow convertible, GT500, yellow convertible, 4th-gen GT, 5th-gen grey, strange S320, rare 2nd-gen coupe, Shelby GT500 crash, and the Galue Convertible.