A fiery red W Motors Lykan HyperSport, seen on the FB-Show 2015 (intro) in Beijing, standing on matte black alloys and featuring darkened windows. The Lykan HyperSport is a supercar manufactured by W Motors, a Lebanese company founded in 2012. The first car debuted on the International Dubai Motor Show in November 2013, and launch in China followed in April of this year.
The showing on the FB Show, on a large separate booth with a turning platform, marked the arrival of the Lykan in the capital. FB City, the company behind the show, will sell the Lykan brand in the Beijing area. They won't sell many of the HyperSport however, W Motors only made seven and just two were allocated to China.
They have since sold for… 66 million yuan each, that's 10.65 million USD, which makes the HyperSport the most expensive supercar in China, ever, by far. Up until now then the most expensive supercar in China was the Buaggti Veyron Gran Sport Vitesse Black Bess which did 28 million yuan, followed closely by the Koenigsegg Agera R which went for 26 million yuan.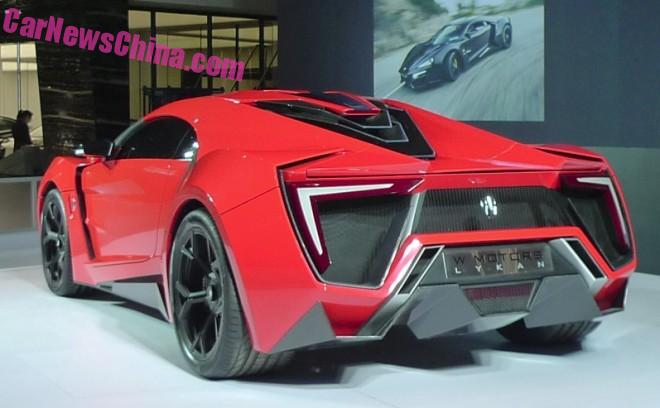 More sales will have to come from the new Fenyr SuperSport, which will see a production run of 25 examples, but how many of those will come to China is yet unknown.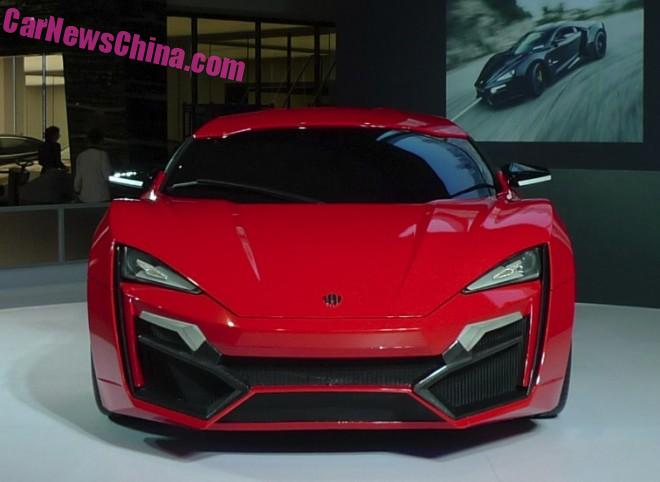 The monster is powered by a twin-turbocharged 3.7 liter flat-six engine with an output of 750hp and 960nm, good for a 385 kilometer per hour top speed and a 0-100 in 2.8 seconds. The engine is sourced from famous Porsche tuner Ruf, which uses for the manic Ruf CTR3.
Fuzzily, when launched in China the Ruf CTR3 did only 5.5 million yuan. One of the reasons the Lykan is so expensive are the headlights, which are made out of titanium LED blades with 420 15cts diamonds, which is just mad enough for wealthy Chinese car buyers to like very much.

The diamonds can be seen here inside the headlights, following the shape of the lights.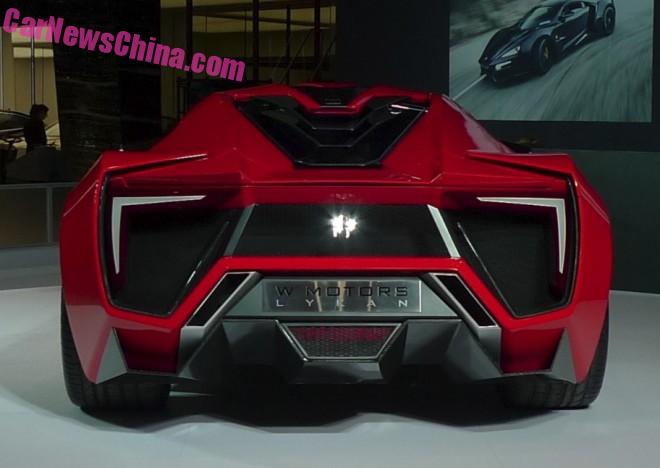 Beautiful hips and boomerang taillights. Diffuser unit is made of titanium.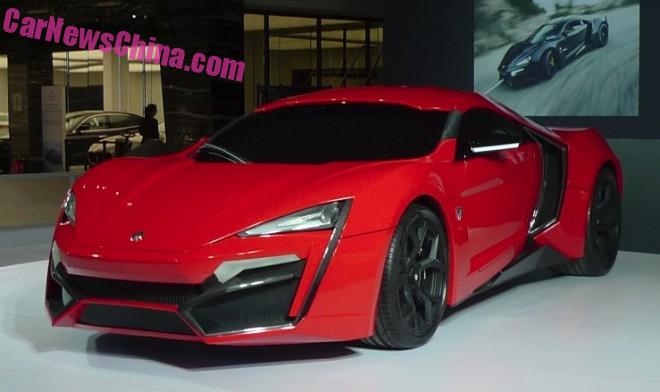 What a beast; now in Beijing.