A very sweet Lincoln Continental Town Car, Spotted in China on the Wufang Tianya Automobile Parts City in Beijing. The old 'Coln was in a decent shape, in need of some hard work and some hard love,but absolutely roadworthy and painted in a rare shade of red.
The gold painted alloys look period but they seem after market, not an official Lincoln option.
The second generation Lincoln Town Car was manufactured from 1989 until 1997 with a facelifts in 1993 and in 1995. This Beijing car is a 1993-1994 example. The Executive name might sound like a lot of luxury but it was actually the basic trim level!
The Town Car was based on the famous Ford Panther platform and powered by a big American 4.6 liter V8 with 220hp and 386nm, mated to a 4-speed automatic. This was enough power to propel the massive Town Car to a respectable top speed of 190km/h.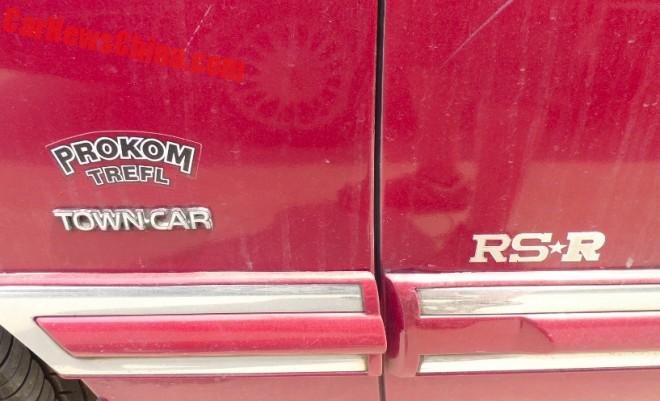 The poor car was dressed down by some fuzzy stickers that looked very old as well, so they might as well be period. If you like the Prokom Trefl sticker you can download the vector here, for free.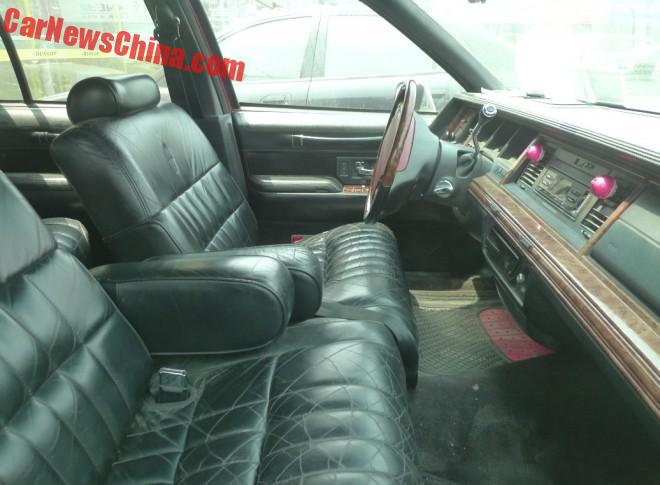 The majestic interior was in good shape but the leather needs a cleanup. Wood looked good. Radio is original, but the wuzzy pink vent lights are not. Steering wheel got some wood too. Gear selector is mounted to the steering wheel column.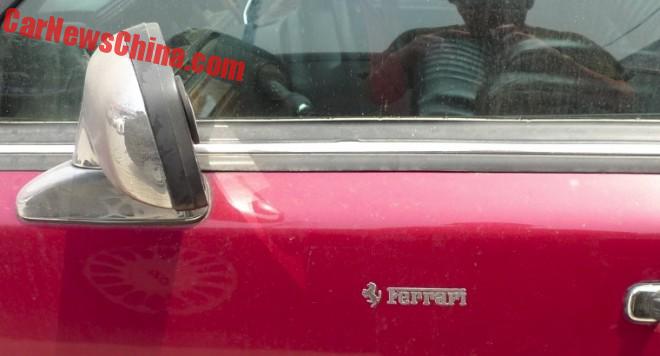 It is red and thus a Ferrari.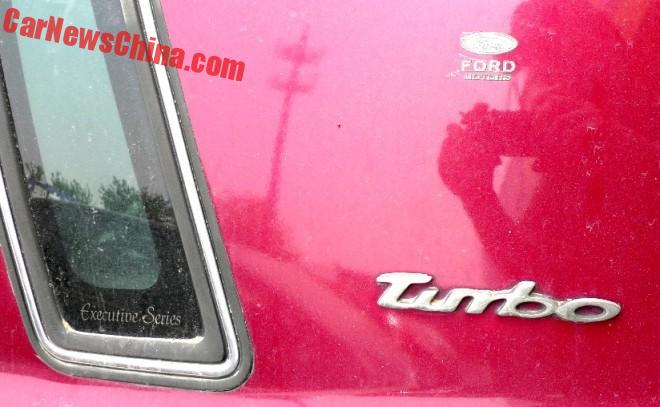 Executive Series badge in the window. Ford Motors sticker on the pillar, and a turbo badge below.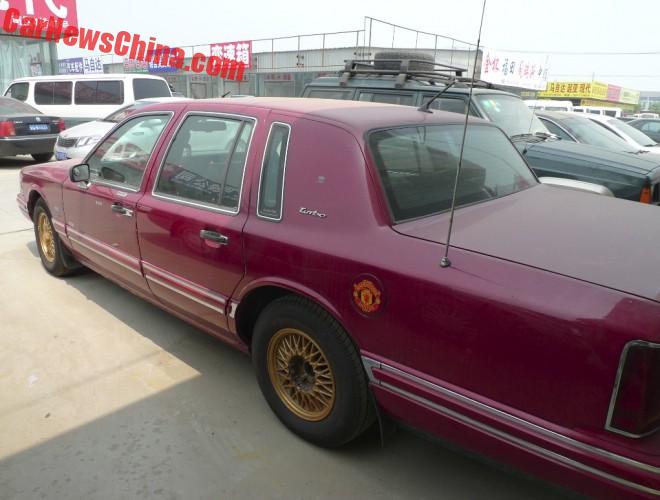 An endless car from an endless country. Sticker on the fuel cap is from Manchester Unites, a British soccer club currently coached by my fellow countryman Louis van Gaal.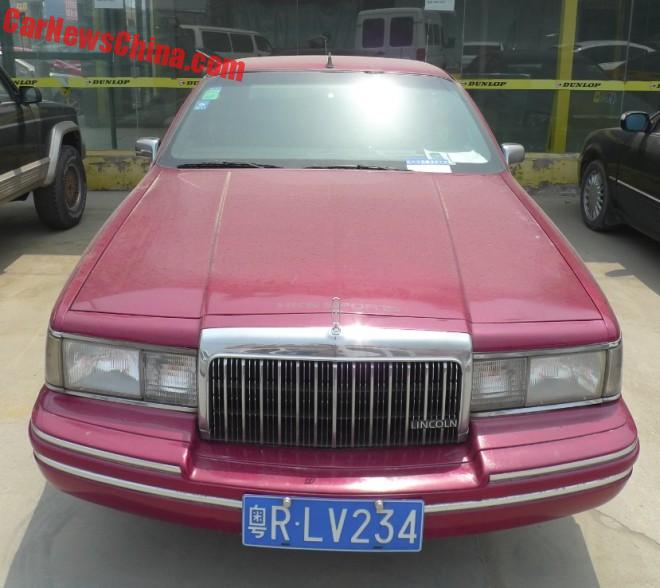 License plate of Guangdong Province, a fresh 2000 kilometers away. No problem in a true American sled like this.
The second generation Lincoln Town Car was never officially sold in China, but many arrived via the gray market and other misty channels.
Here is our Famous China-Lincoln Town Car collection™: black in Beijing, green frog, lucky limo, Cartier L, black, stretched, Signature Series, stretched limousine, stretched on sale, bling-gold, silver limo, very stretched, super stretched,  stretched to the max, marriage, first-gen limo black, Hongqi CA7460 and orange.