A badass black Lincoln Continental Town Car, Spotted in China in central Beijing. The big barge was in a fine condition, color slightly faded but no rust or rot, no missing parts, shiny shiny chrome, and everything appeared to be original up until the wheels.
The second generation Lincoln Town Car was manufactured from 1989 until 1997 with a facelifts in 1993 and in 1995. This Beijing car is a 1993-1994 example.
The little lady on the left sitting on a chair is a so called 'neighborhood volunteer', a pensioner who used to work for a state-owned company and can be called up at any time by the local public security bureau for duty, which usually involves keeping an eye on the road and on all that is passing bye. They are mostly deployed during important state visits, holidays, and large festivals. The work is not really 'voluntary', refusing can lead to a cut in the pension pay out. This particular lady has a great view today.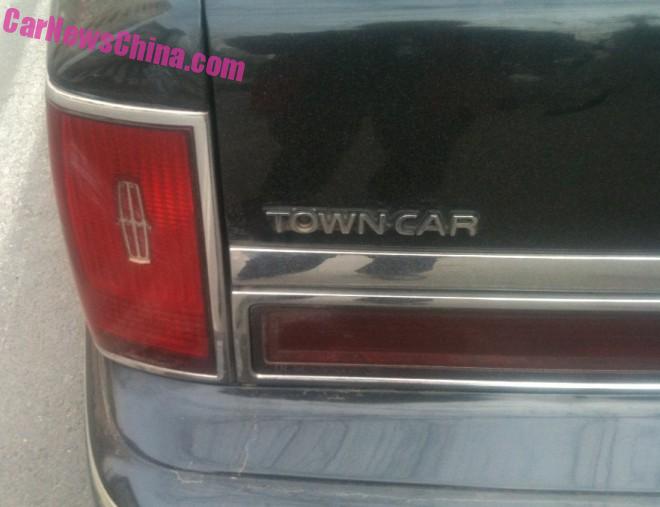 The Lincoln Town Car was based on the famous Ford Panther platform and powered by a big American 4.6 liter V8 with 220hp and 386nm, mated to a 4-speed automatic. This was enough power to propel the massive Town Car to a respectable top speed of 190km/h.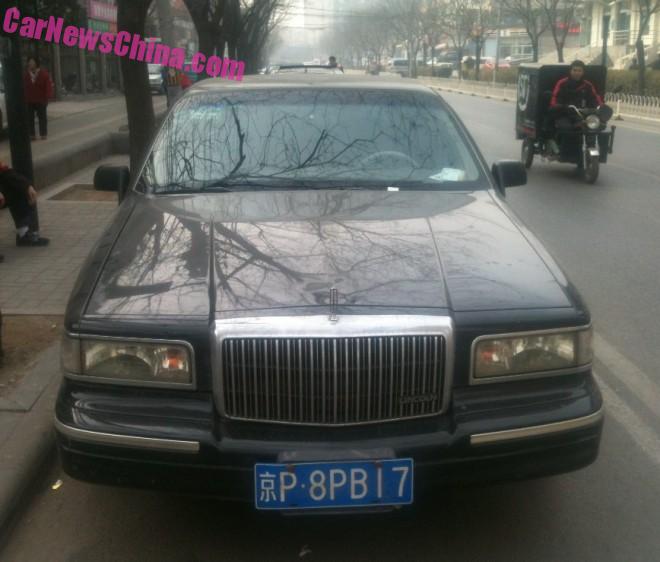 The second generation Lincoln Town Car was never officially sold in China, but many arrived via the gray market and other misty channels.
Here is our Famous China-Lincoln Town Car collection™: green frog, lucky limo, Cartier L, black, stretched, Signature Series, stretched limousine, stretched on sale, bling-gold, silver limo, very stretched, super stretched,  stretched to the max, marriage, first-gen limo black, Hongqi CA7460 and orange.