The Beijing Auto BJ80C is finally ready, it will be launched on the Chinese car market sometime next month, looking all the G-Class plus a bit of Jeep. The BJ80C is the civilian version of the BJ80 series, which also includes the BJ80J the military version, and the BJ80D civilian diesel version.
The civilian version can be recognized by the sporty wheels, the chrome parts and bits, the shiny grille, the shiny mirrors, the absence of an air duct in the bonnet, and a luxurious interior. This particular example on the photos has been painted in an army-kinda-style dark green.
The BJ80C will be powered by the Saab-developed 250hp  2.3 turbo four-cylinder petrol, mated to a six-speed automatic transmission.
Beijing Auto Industrial Corporation (BAIC), the owner of BAIC Motor, bought the rights to the Saab 2.0 turbo and Saab 2.3 turbo from GM in 2009, along with the rights to the platforms of the Saab 9-3 and first generation Saab 9-5. The 2.3 turbo also serves in the Senova D70 and will serve in the Beijing Auto BJ40, among others.
Design of the BJ80 is inspired by the Mercedes-Benz G-Class. Beijing Auto and Daimler-Benz are very close; they have the successful Beijing-Benz joint venture and Daimler owns a 12% stake in BAIC Motor, the parent company of the Beijing Auto brand.
Persistent rumors say Daimler was very unhappy with the BJ80 and tried to convince BAIC Motor to kill it off, which caused a lot of delay but didn't matter in the end, because the BJ80 is here in all its various variants. Daimler just got to take it, or shake it.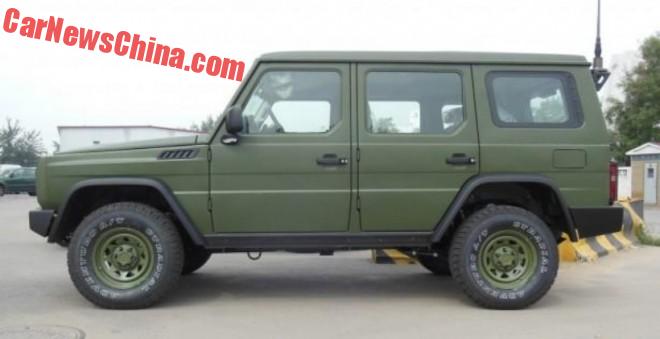 The BJ80J military version for comparison.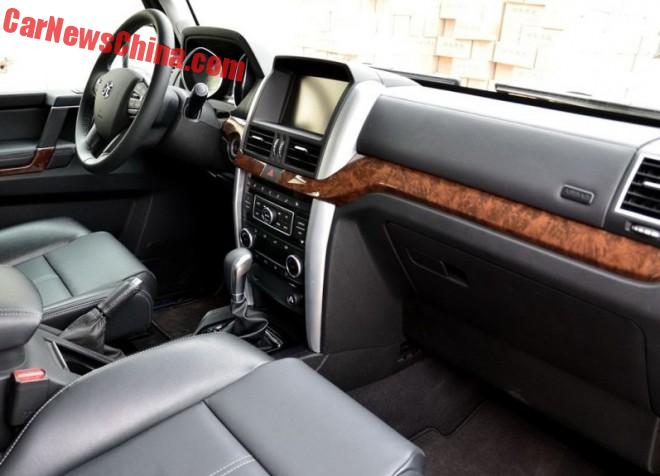 The interior is very G too with some additions by BAIC. The touch screen seems large enough but it is located very deep inside the dash, making it hard to use and to see. The gear lever comes very close to the aircon controls. Leather seats look sleek and the wood is good.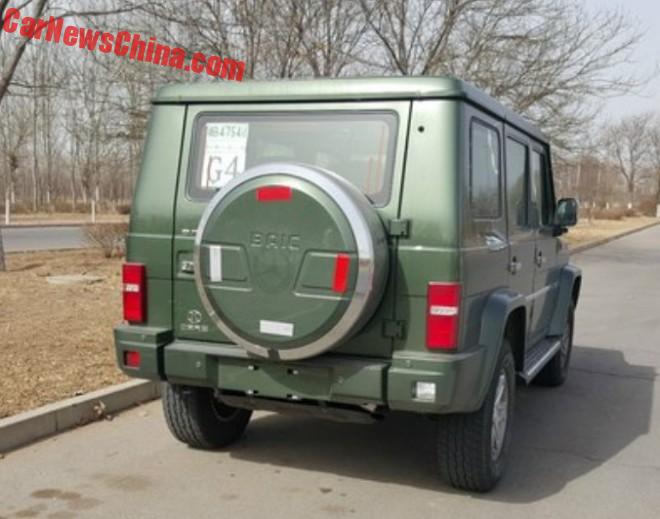 No bling at the back! Somewhat disappointingly, the BJ80C does not have a shiny pipe. The pipe is hidden under the bumper to the right of the skid pad, which in itself looks very agricultural-army.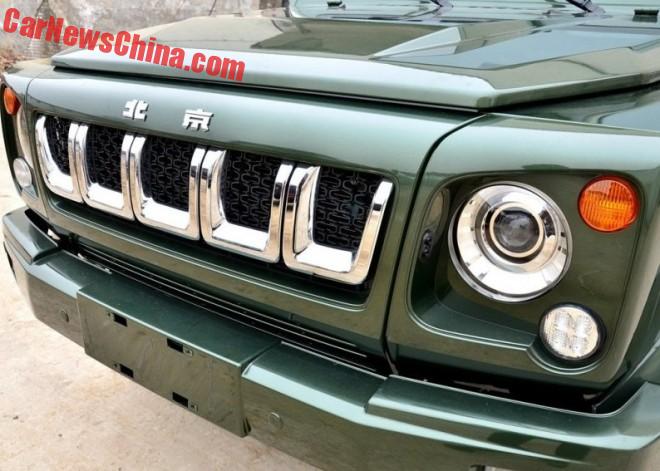 Bling is beautiful! Beijing badge above the grille.