A beautiful black Cadillac Brougham stretched limousine, Spotted in China on a parking lot in front of a car shop to the north of the northern section of the Fifth Ring Road in Beijing. The massive 'Lac was in a very good shape, dusty for sure, but smooth in paint and shiny and chrome.
The license plates are from Shandong Province. Normally, passenger cars have blue license plates and commercial vehicles yellow ones. This Cadillac however is so long it qualified automatically as commercial, no matter that it is actually not. We see the same thing a lot on Maybachs.
The Cadillac badge below the front lights.
The Cadillac Brougham was manufactured from 1987 until 1992 with a facelift in 1990, this is an original pre-facelifted car. Earlier on we met a limo based on the facelifted version, and even earlier we met a standard-sized pre-facelifted sedan.
The pre-facelift car was only available with one engine; a 5.0 liter 'LV2' V8 engine with an output of only 140 (!) horsepower. Torque was more impressive with 346nm. Gearbox was a four-speed automatic, sending horses to the rear wheels.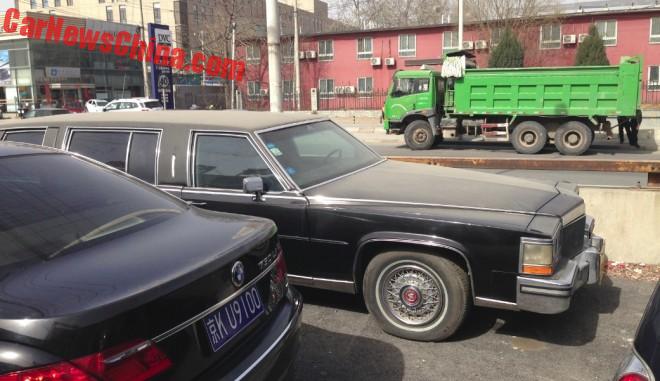 Staff of the shop told me that this great limousine used to be a rental car for weddings and other miserable days, but that nobody wants it anymore now because it is "too old". Only 26 years! That's young! Happily, the car is still maintained and in drivable condition.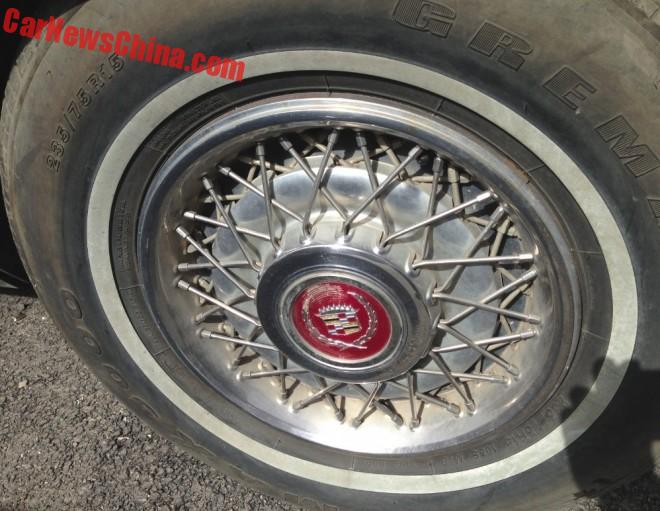 Red Cadillac logo on the wheel.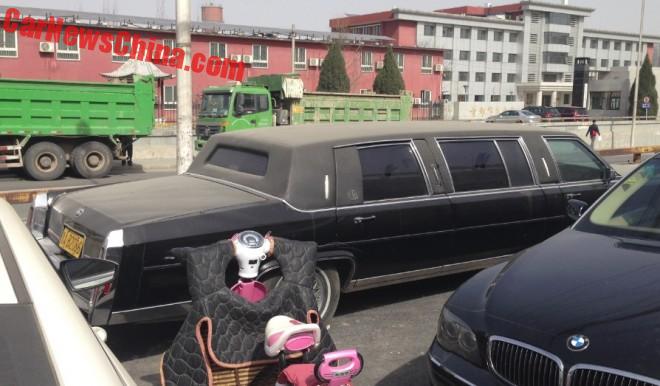 With a pink scooter in winter dress and green construction trucks.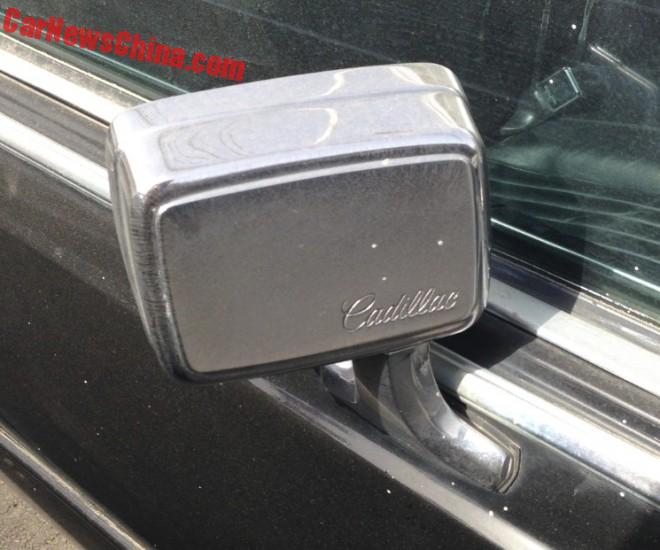 The mirror is a work of art. All metal with the Cadillac name on it.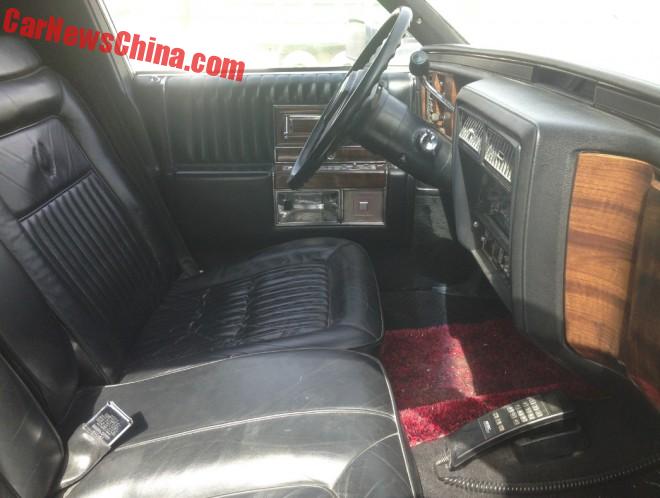 The cabin was in good shape too. Super flat seats with black leather, loads of wood, shiploads of buttons, the original radio, and best of all…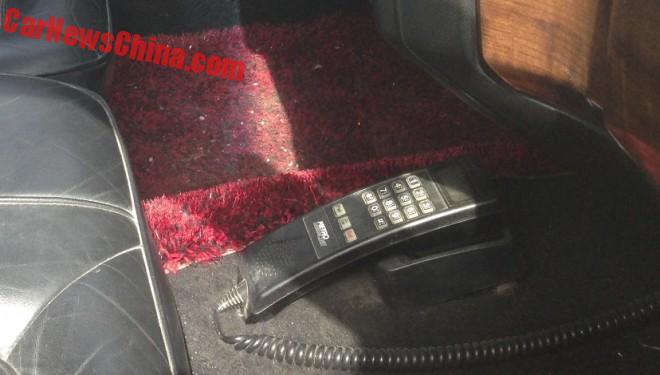 … a real period car phone! Brand is 'Metro'.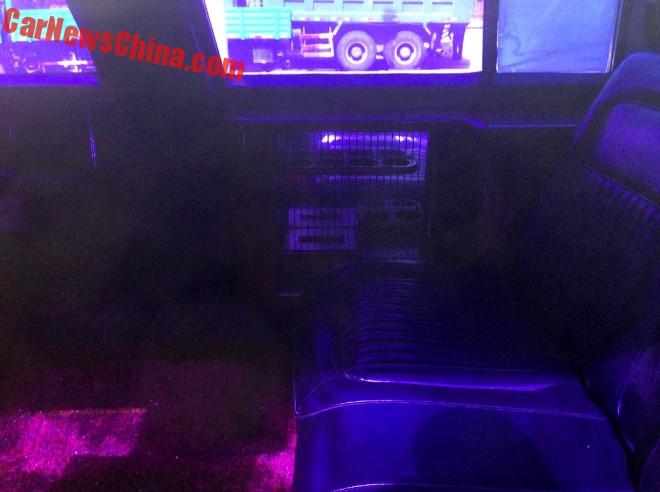 In the rear were two benches facing each other with pink-red carpet in between and with a mini bar on the right, looking very cozy and all.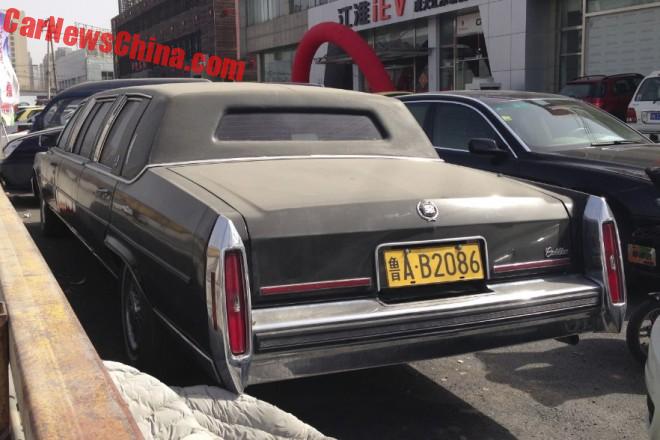 Vinyl roof stretched over the D-pillar and third side-window, and covers most of the rear window.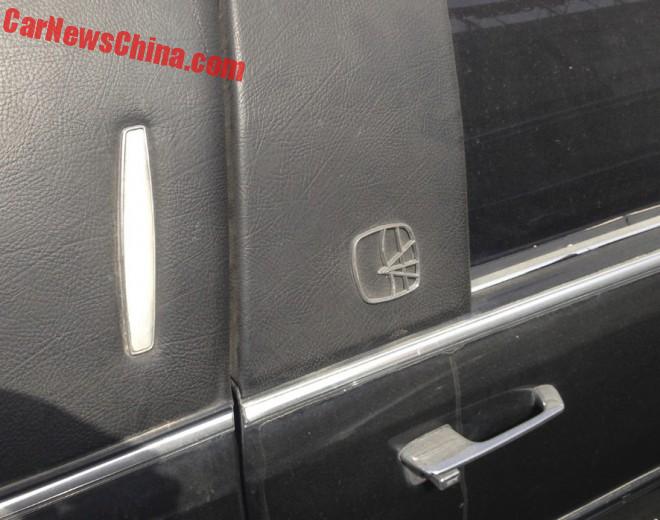 The coach builder's badge. Many companies converted the big 1980's and 1990's Cadillac's into limousines. Sadly I have been unable to find out which coach building company used this badge. If you know more, please let me know in the comments.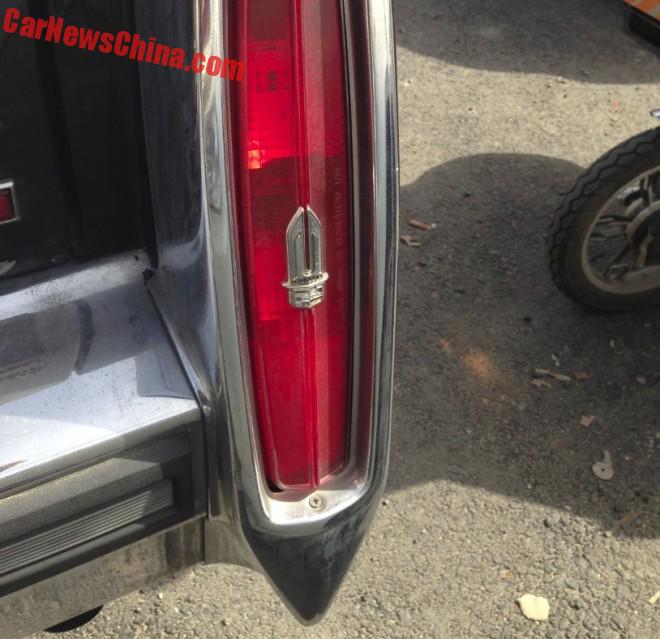 The brilliantly sculpted light with a Cadillac logo in the middle.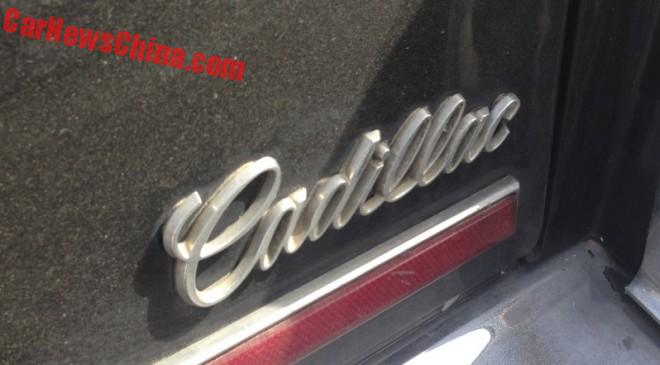 Let is hope this great American limousine will remain in this great shape. And if I divorce and get married again, I will rent it!