A very speedy Saab 9-5 Aero sedan, Spotted in China in east Beijing. The good old Saab was in a very good shape, painted in gray with shiny chrome and darkened windows. The five-spoke alloys are original. The first generation 9-5 was manufactured from 1997 until 2009 with a facelift in 2001, this is a facelifted examle (pre-facelift here).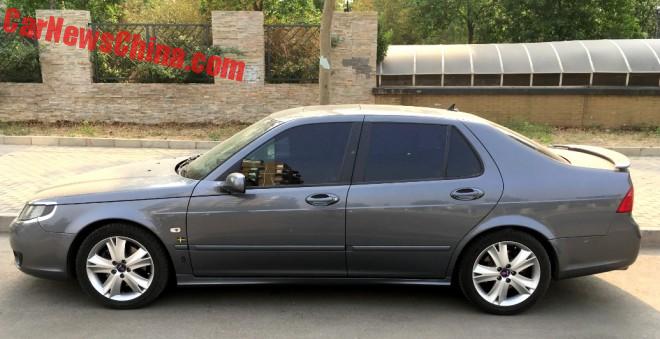 Classic lines still so beautiful today! Aero package included wider wheel arches, spoilers under the body, a shark fin antenna, and a wing on boot lid. The Aero was powered by a tuned variant of the 2.3 liter turbo, good for 250hp and 350nm.
The 9-5 was never officially sold in China, so seeing one is a rare pleasure. But! The 9-5 is really everywhere today, living on in the Beijing Auto Senova D70 and Senova D80.
General Motors sold the platforms of the 9-3 and 9-5 to Beijing Auto in 2009, and the deal included the Saab-developed 2.0 and 2.3 turbocharged engines. Chinese car buyers are well-aware of the connection, and Beijing Auto is proud of it.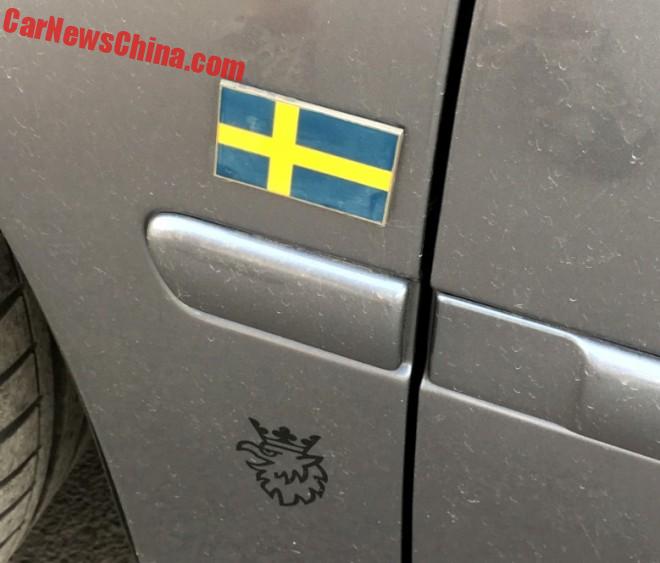 The owner is clearly a fan of the brand, dressing up his car with badges and logo's.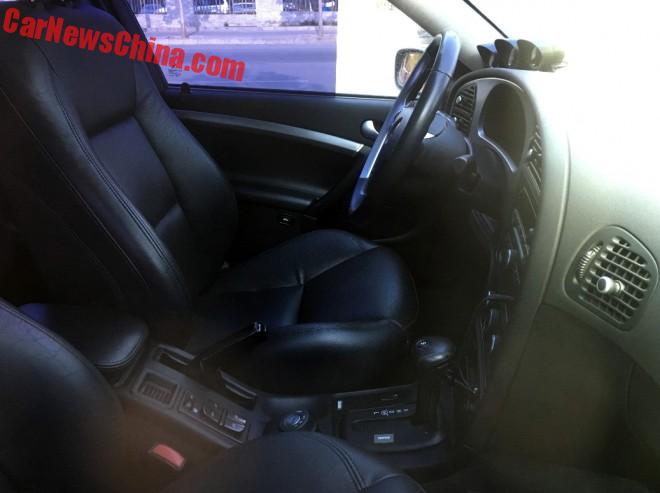 The interior was in good shape too, completely original with black leather seats and a dark gray dash. Scandinavian winters… Gearbox on this example is a five-speed automatic, a 5-speed manual was available as well.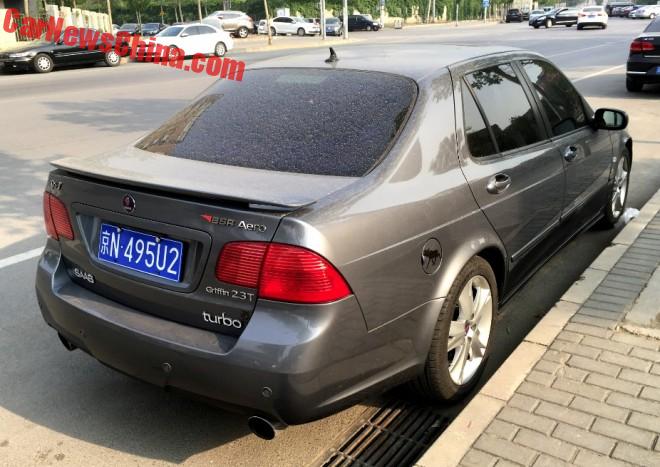 Extra large exhaust pipes are after-market, and don't look very good on this delicate Swedish behind.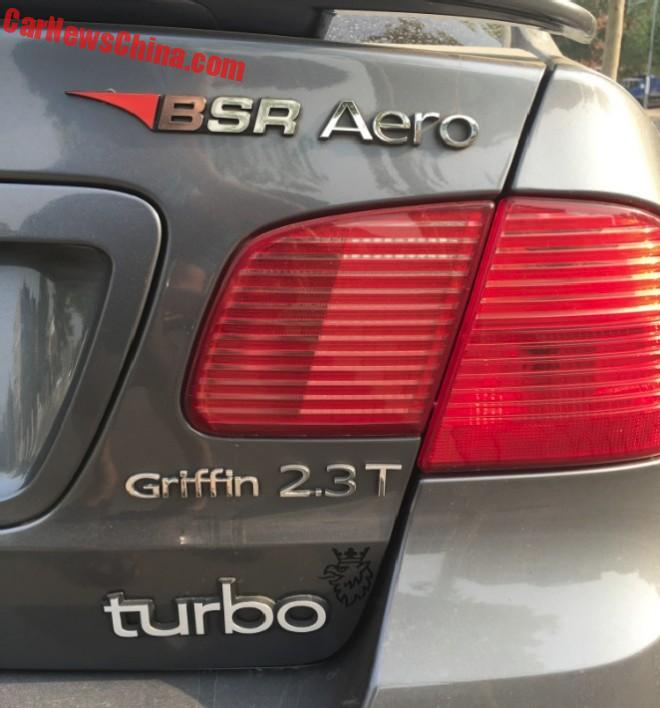 It needs more badges. The Aero and 2.3T badges are original, the rest is rubbish, but nice rubbish.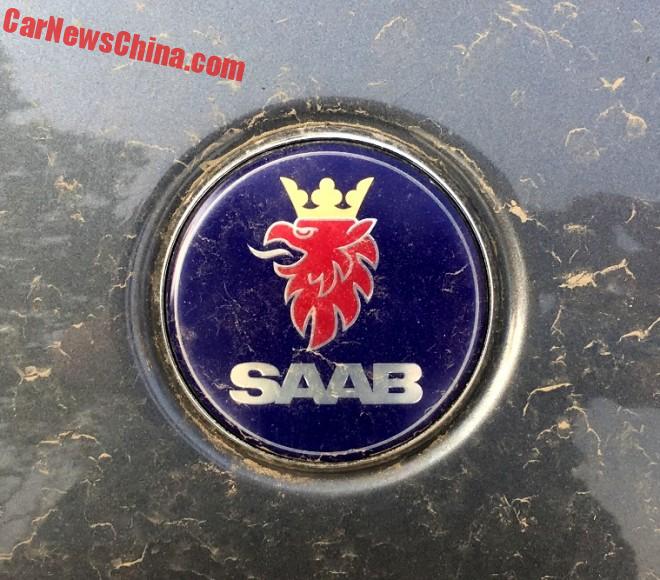 The blue Griffin badge on the bonnet.