In China, the central government has to approve every new car before an automaker can launch it on the market. The approved vehicles are added to a list, and that list is published by the government every month. The list includes images and basic specs. We have selected the most interesting new energy vehicles from this list.
Nissan Ariya made by Dongfeng Nissan for the Chinese Market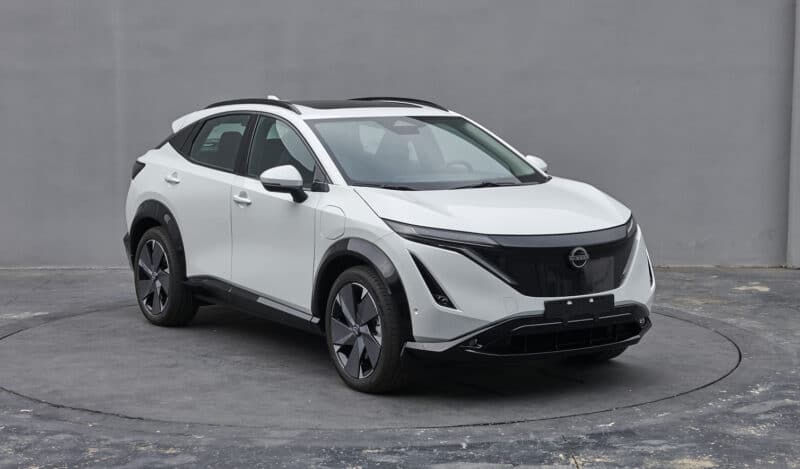 Nissan Ariya is ready for production in China. It has 4WD and 2WD versions with Nissan electric motors. Dongfeng makes the Ariya's batteries.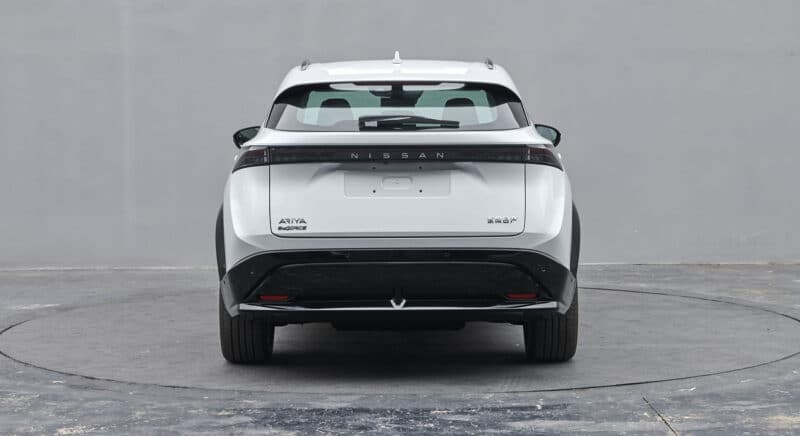 The Nissan Dongfeng Ariya is very similar to the overseas one in terms of exterior design. But the dimensions of the Chinese Ariya don't stay in line with the international version. The Dongfeng Nissan Ariya is 8 mm longer, 50 mm wider, and 6 mm lower than the overseas one. Its dimensions are 4603/1900/1654 mm with a wheelbase of 2775 mm.
The 4WD Nissan Ariya has two 160 kW electric motors on board with a combined power of 320 kW (435 hp). And the 2WD version got a 178 kW (242 hp) electric motor. Worth mentioning that all of these motors are made by Nissan itself and will be imported to China. That can make the Ariya comparatively expensive. The Ariya's top speed is limited to 200 km/h. As for the battery, it is ternary (NMC) made by Dongfeng. Its capacity isn't apparent yet. We also can highlight that the Ariya is a heavy car with a curb weight of 2,116-2,269 kg.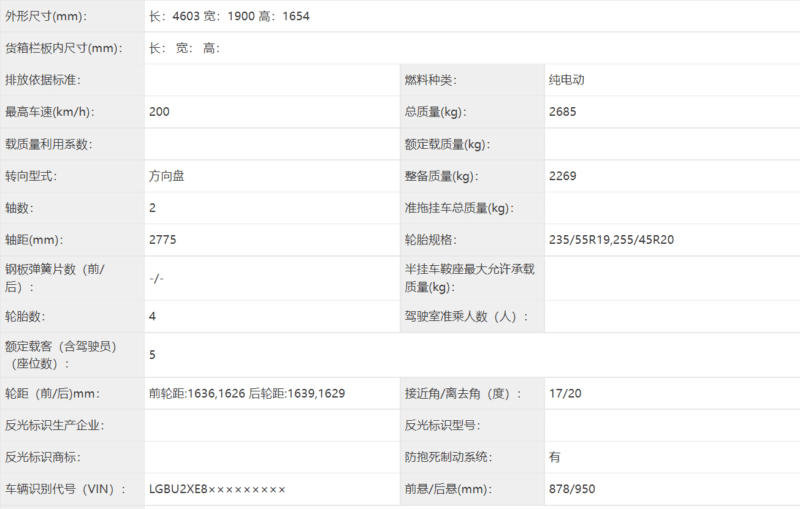 Dongfeng Sokon E380 is based on a cheap ICE MPV
Dongfeng Sokon E380 is an electric MPV. IT is based on the ICE version that is yet to be launched. So, it is a practical vehicle with a 60 kW (82 hp) electric motor, and the top speed is limited to 100 km/h. It has an LFP battery made by Changsha. So it is not a performance vehicle. Instead, it has some other exciting capabilities.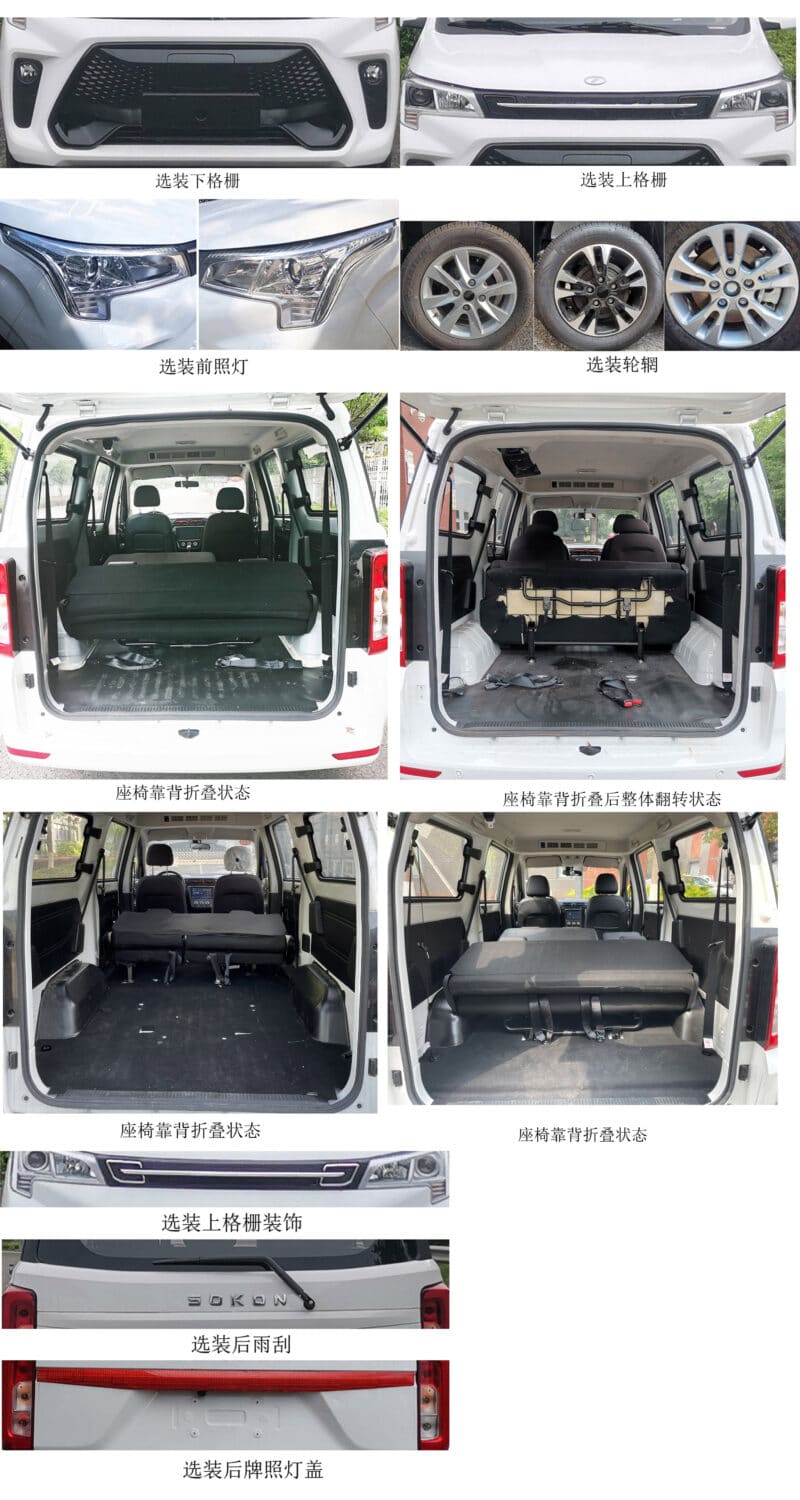 The Dongfeng Sokon E380's dimensions are 4610/1750/1860 mm with a wheelbase of 2850 mm. According to the announcement, it has versions with 5, 7, or 8 seats. The curb weight of the E380 is 1,500 kg, while the gross weight is 2,100 kg. So it can be loaded with 600 kg, which is pretty decent. So it looks more like an excellent commercial vehicle. The price of the E380 has yet to be released.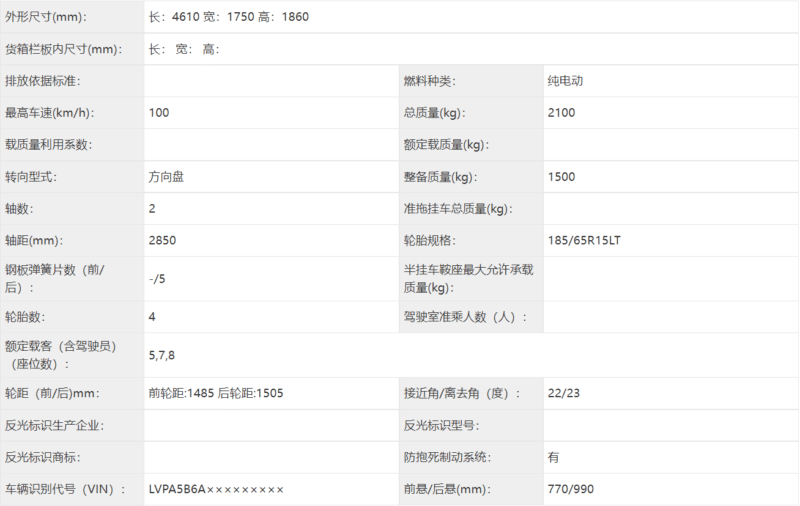 Voyah Dreamer is ready for production with 4 and 7 seats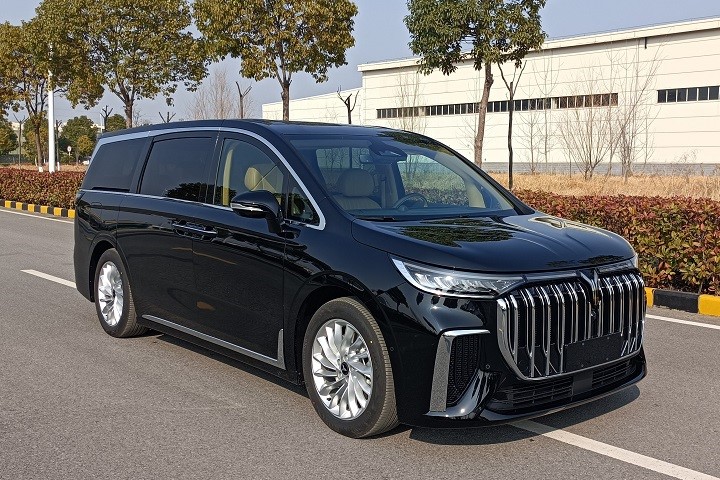 The Voyah Dreamer is the opposite of the Sokon E380. These vehicles are both under Dongfeng, by the way. MIIT released specs for the Voyah Dreamer EV just a few days after its production officially started in Wuhan. We have already known its dimensions. They are 5315/ 1985/1820 (1800) mm with a wheelbase of 3200 mm. It has two 160 kW electric motors made by Intelligent Power System. It is the company under Dongfeng New Energy. The power train's combined output is 320 kW (435 hp). It also has a ternary (NMC) battery from CATL.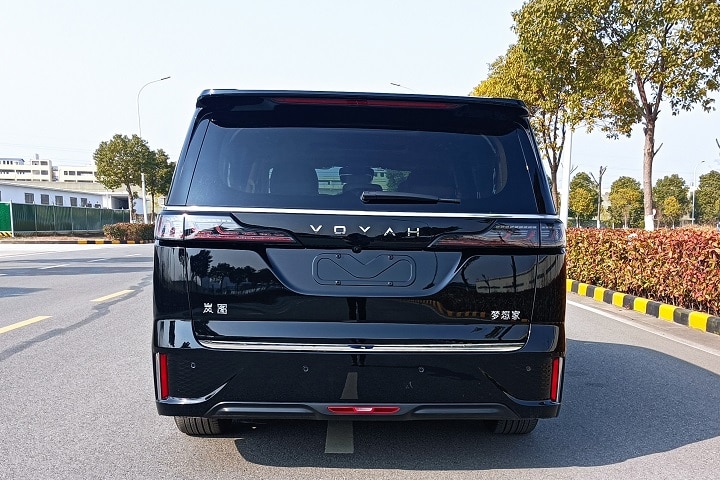 The Dreamer will have a 4 or 7-seat layout. The seven-seat version costs 380,000-480,000 RMB (59,645-75,340 USD). And the four-seat one is much more expensive with the price of 600,000 RMB (94,175 USD).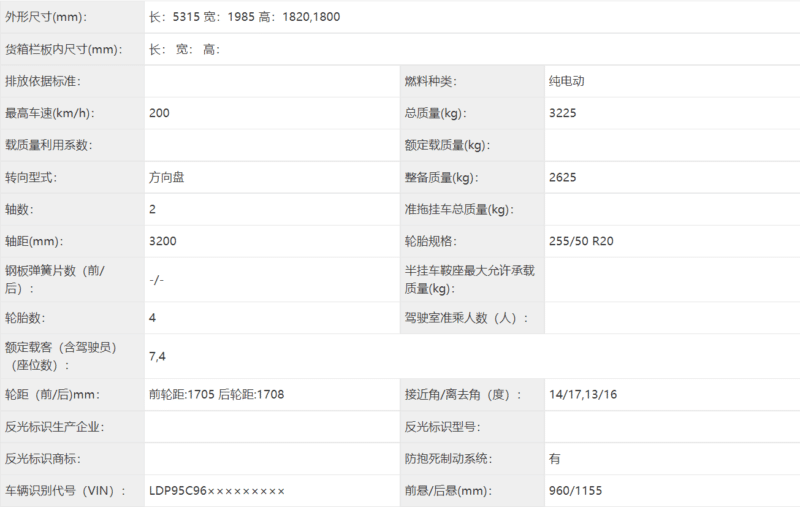 ZX FM3 Pro with swappable battery for taxi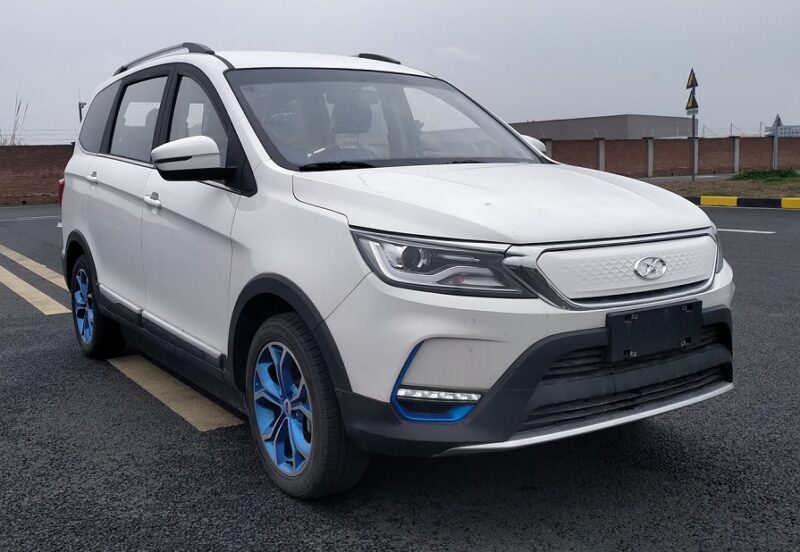 ZX isn't a famous car brand, so let's get acquainted with it first. In China, it is known under the 中兴 (Zhongxing) name.
ZX makes and sells only pickup trucks like a full-size Weishi 1949. It sells trucks to private customers and makes them for the fire service, the police service, etc. Unfortunately, we don't know ZX's sales volumes. Anyway, now this automaker is ready to step aside from pickup trucks and offer something new. It is an all-electric crossover with swappable batteries.
It is called ZX FM3 Pro. In MIIT pictures, we can see it has a convenient, boxy look. Speaking about the size of the FM3 Pro, it is a C-SUV with dimensions of 4618/1790/1820 mm and a wheelbase of 2765 mm. And it has one unexpected feature for a C-crossover – a six-seat layout. So the ZX FM3 Pro has its practical benefit. Its curb weight is 1,760 kg, and the gross weight of the FM3 Pro is 2,325 kilos. So it can be loaded with 565 kg.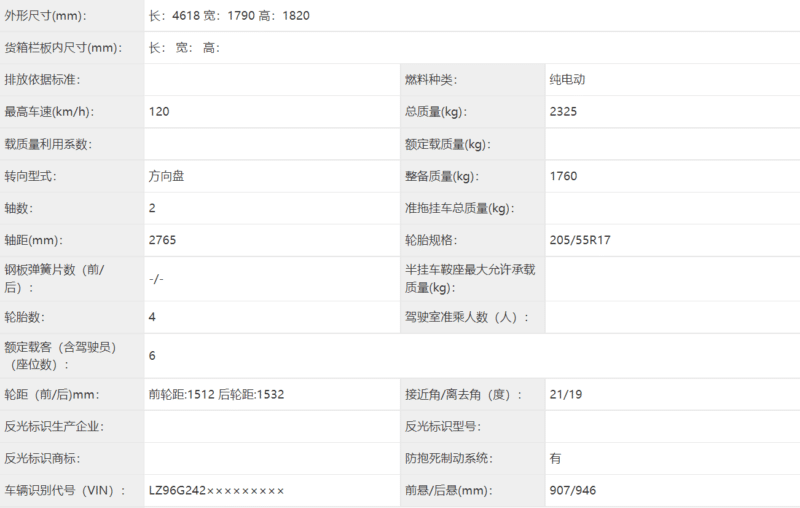 As for the performance of the ZX FM3 Pro, it has an 80 kW (109 hp) electric motor made by Shenzhen Greatland Electrics. With it on board, the top speed of the FM3 Pro is limited to 120 km/h. But the main feature of this SUV is its swappable battery. It is a ternary (NMC) made by Zhengzhou BAK Battery.
The ZX FM3 Pro is a joint project between ZX and Shanghai FireBright. The ZX FM3 Pro is based on the YDIX FM3. YIDIX is a brand under the Shanghai FireBright. ZX currently builds vehicles branded YDIX. As for the YDIX FM3, it is mainly used in taxi services. We can even see a small YDIX (易电易行) badge on the back of the ZX FM3 Pro.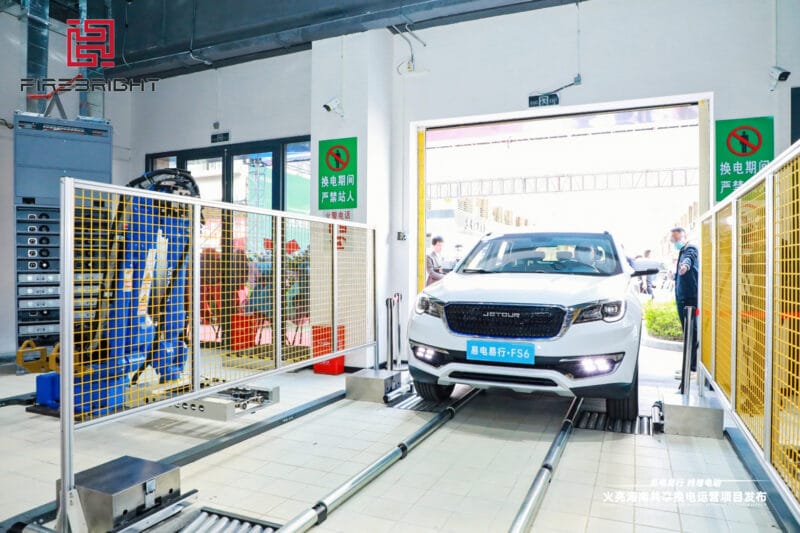 So it seems like ZX wants not only to build EVs to order but also to sell them under its logo. Shanghai FireBright's battery swap stations are mainly located in Hainan, so these ZX EVs will probably be distributed there. And, just like the YDIX FM3, the ZX FM3 Pro will be used by taxi services.
Other important NEVs are exposed in China in April 2022 with a separate article here:
Source: MIIT, FireBright, ZX Weibo