The Beijing (BAIC) BJ60 was revealed in China. It is an off-road SUV aimed at the Tank 500 from GWM. In terms of size, the BJ60 sits between BJ80 and BJ90. The new SUV will get a hybrid system with a range of 1,000 km.
Appearance and Size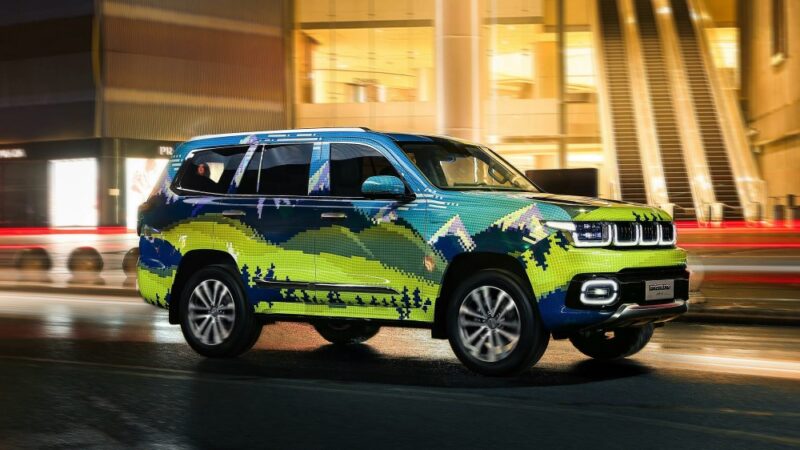 Let's start with the BJ60's appearance. Previously, we have covered its spy shots. Later, BAIC shared official images of their new SUV, wrapped in camouflage. And now we can finally check out the BJ60 with no protection. It is finished in a sky blue color and adopts BAIC design language with a recognizable grille. The high beams and the U-shaped running lights are integrated into a grille.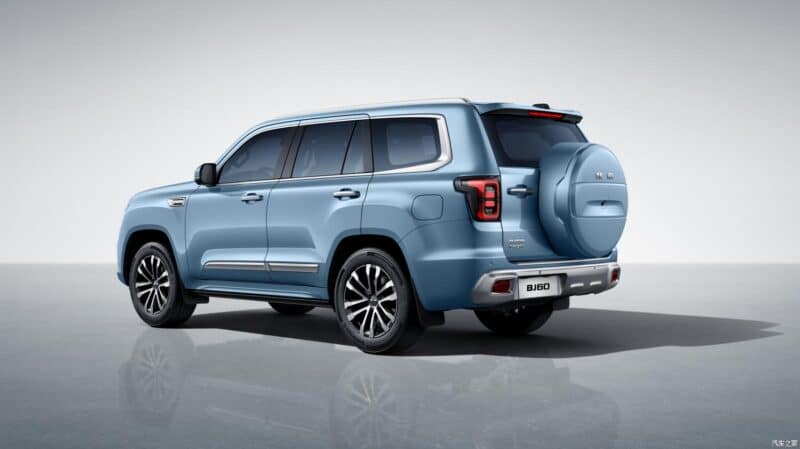 The proportions of the BJ60 look classy, and it matches the Tank 500. On the back of the BAIC SUV, we can also see a spare wheel. As for the wheels, the BJ60 got 275/50 R20. There is also some chrome trim all around the BJ60.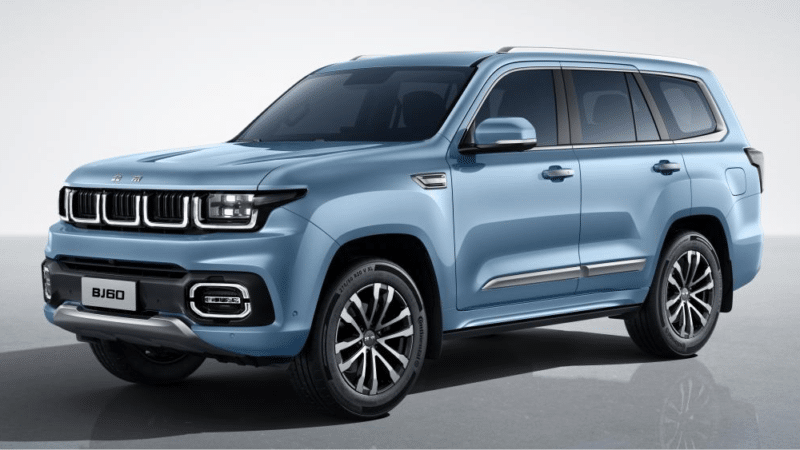 As for the size of the BAIC BJ60, its length, width, and height are 5020 mm, 1955 mm, and 1925 mm, respectively. As for the wheelbase, it is 2820 mm. The BJ60 is 50 mm shorter, 21 mm wider, and 20 mm higher than the Tank 500. As for the wheelbase, the BJ60's one is 30 mm shorter. We can also highlight the BJ60 is way bigger than the BJ80 (255 mm longer). It will be available with five and seven seats.
Interior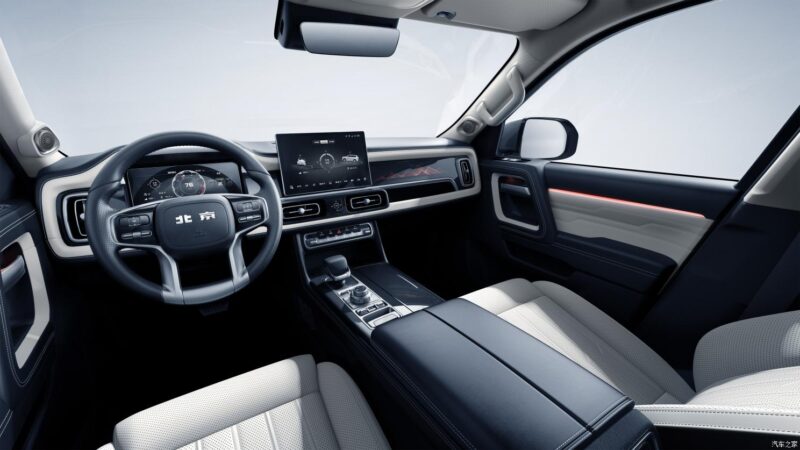 An interior of the BAIC BJ60 was also shown. It is fine, with a lot of straight lines, two screens, and a black and white color scheme. The center screen is floating with a diameter of 12 inches. As for the instrument panel, it looks wide, but BAIC hasn't provided its dimensions yet. The steering wheel of the BJ60 is round and isn't sporty at all. In the center of the steering, we can see a shiny 'Beijing' (北京) badge. There is also a HUD and the 260-color interior ambient light.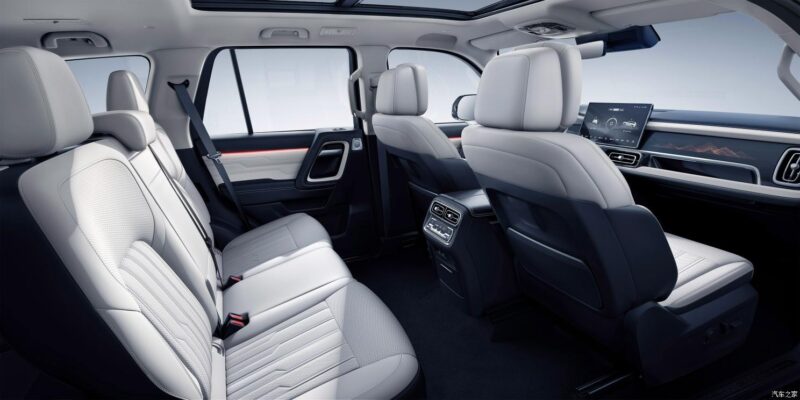 The BJ60 in the pictures has got a seven-seat layout (2-3-2). In other shots, we can see its large sunroof. Another quirky thing is a square-looking element on the door cards. The door handle sits inside it.
Powertrain and Pricing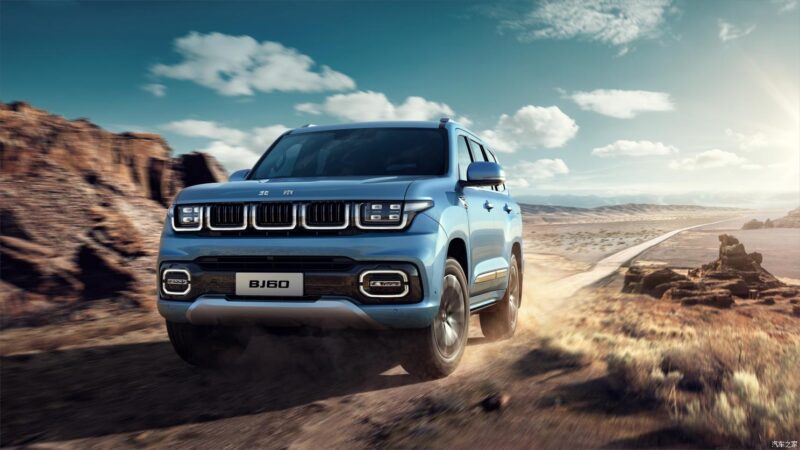 As for the BJ60 performance, BAIC hasn't shared any specific numbers yet. All we know is the BJ60 will adopt a hybrid system with a zero-to-hundred acceleration in 6 seconds and a range of 1,000 km. It surely will get 4WD, as it is positioned as an off-roader. The price range isn't known. But we will keep an eye on the BAIC BJ60, so stay tuned!
Source: Autohome