The BYD Destroyer 07 with DM-i hybrid system spied in the wild in China. It will become one more vehicle in the expanding BYD Ocean series. Let's get to know it better together.
BYD Series Explained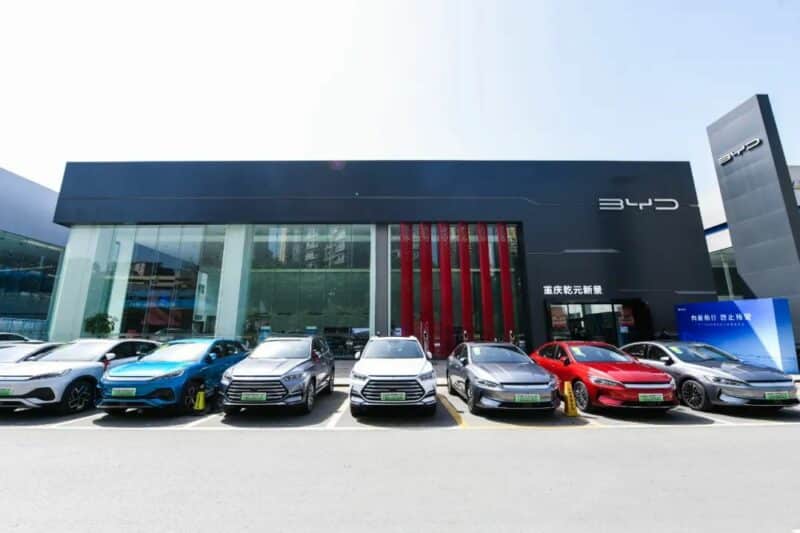 First, we will talk about probably a confusing thing. And of course we are talking about BYD's different vehicle series. The model line of this brand grows rapidly in China, so we have to clarify it. Currently, BYD has two series. The first one is a long-running Dynasty series which comprises vehicles named after different Chinese dynasties (e.g. Qin, Han, Tang, Song, Yuan).
The second large BYD series is called 'Ocean'. And this one has a bit more complicated structure. It comprises two different vehicle groups. The first one consists of EVs with quirky names like Dolphin, Seal, Seagull, and Sea Lion. As for another one, folks often call it an independent 'Warship Series'. But in fact, it belongs to the Ocean series as well. Anyway, this group comprises PHEVs. Right now, only one Warship model was launched in China – the Destroyer 05 sedan. But soon BYD will launch the BYD Frigate 07 (A.K.A. Corvette 07). And now a bunch of spy shots with one more vehicle called Destroyer 07 leaked online.
BYD Destroyer Spy Shots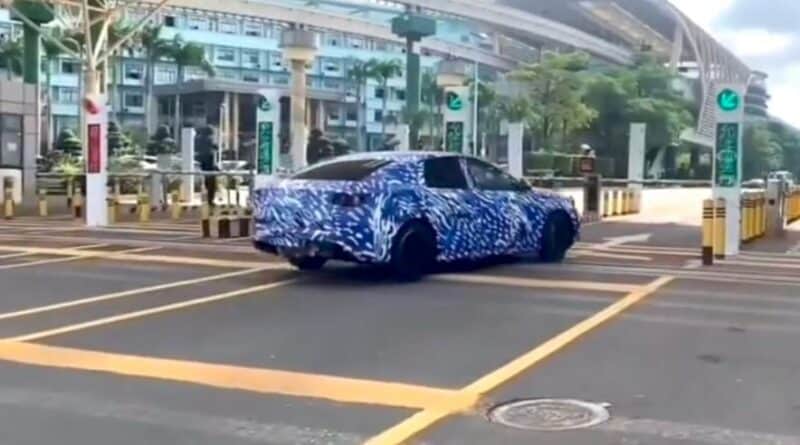 The Destroyer 07 is on early stages of testing right now. So its exterior is unfinished and wrapped in camouflage. Anyway, we can underline that the Destroyer 07 adopts a sedan coupe design with a slope roofline, a long bonnet, and a short tail section. As the Destroyer 05 sedan is about the same size as the BYD Qin, it seems like the Destroyer 07 will be equal to the BYD Han in terms of size. So its dimensions will be around of 5/1.9/1.5 meters.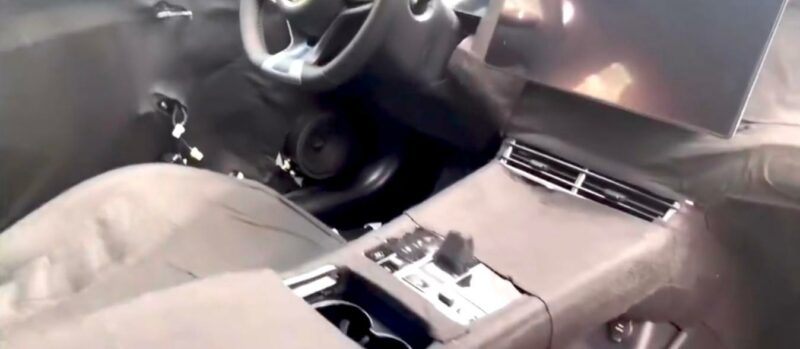 In terms of interior styling, the BYD Destroyer 07 is pretty close to the Frigate 07, and the Destroyer 05. It has got a small instrument panel, and a large rotatable floating screen. As for the steering wheel, it has three spokes, a flat bottom, and its shape looks like a fish's tail. Anyway, it looks like this steering is testing. The Warship series cars usually adopt another wheel. We can also see the gear selector on the spy shots. It is similar to the BYD Seal. Under the center tunnel, we can see a roomy space with USB ports and a 12V power outlet.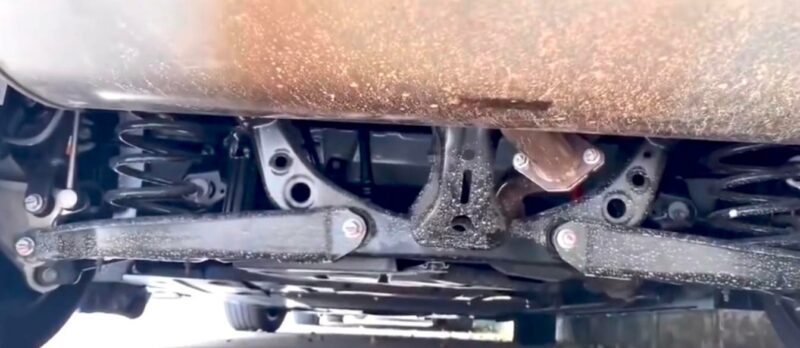 The chassis of the BYD Destroyer 07 was also spied in China. As we can clearly see, is adopts a multi-link independent rear suspension system. We can also highlight an exhaust pipe and a battery pack. So now we are sure that the Destroyer 07 is a PHEV.
All in all, it is too early to judge the Destroyer 07. We also don't know when it will hit the market. But bearing in mind BYD's speed of launching different vehicles, we are waiting for this one to officially show up somewhere in 2023.
Source: Weibo