New photos of the upcoming Hongqi HS6 SUV. A blue example was seen during the recording of a video. The HS6 is a full-size 3-row family SUV with progressive styling for a Hongqi. The blue color does the big SUV a lot of good, it looks much better than in plain white or black, like we saw on the earlier MIIT photos.
Hongqi is busy, launching one car after the other, a new EV-series, and even a bus. At the same time, they are expanding their SUV lineup, and that is where the Hongqi HS6 and the new Hongqi HS3 come in.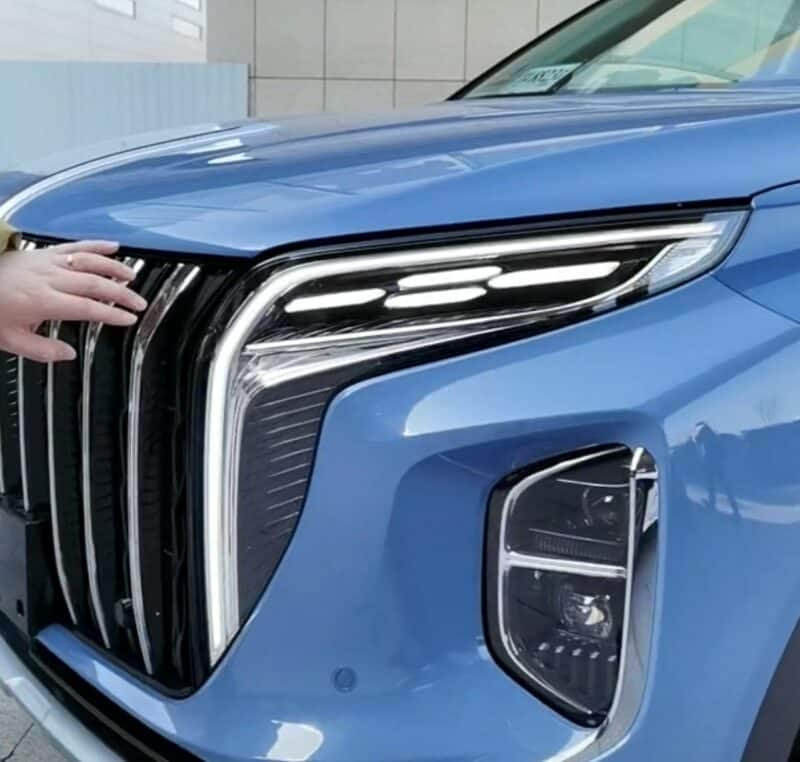 The HS6 has an enormous grille with eleven heavily chromed vertical bars. The bar in the middle extends over the hood where it morphs into the 'red flag' hood ornament. It has a split-headlight design. The top lights are connected to the grille, the lower lights are located on the sides.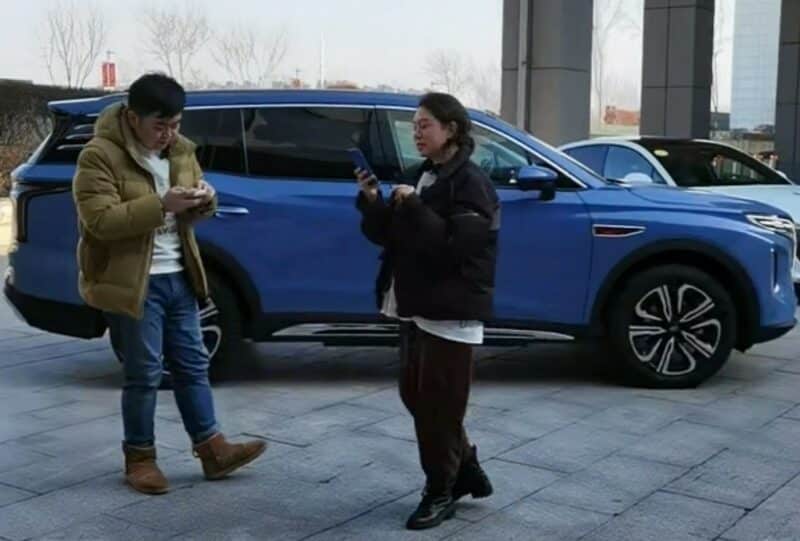 The video was for a review, likely for an online car show. The presenters are a bit in the way here, checking out their telephones. But happily we can still get a good look at the side of the HS6. There is another red flag ornament on the front fender and wide chromed side bars.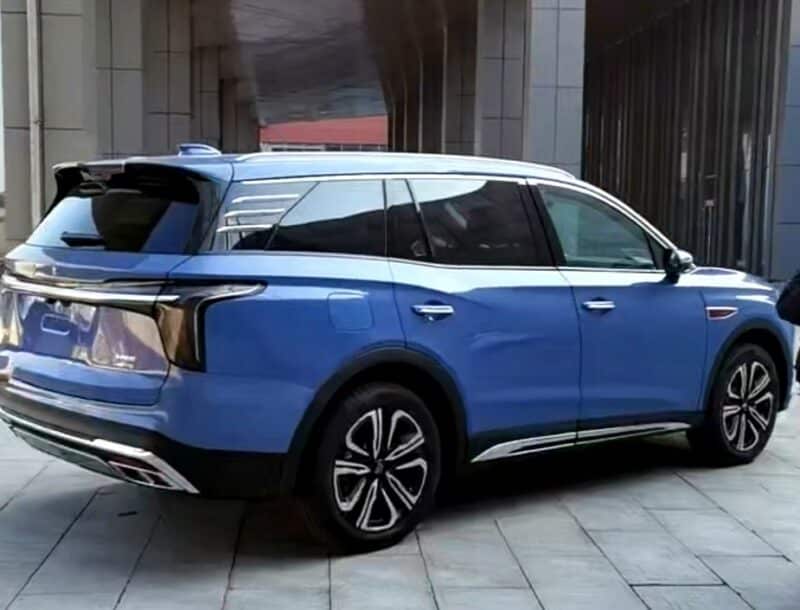 The HS6 will be positioned between the Hongqi HS5 and the Hongqi HS7. With the new SUVs included, Hongqi's petrol-powered lineup now has five cars: the HS3, HS5, HS6, HS7, and the enormous Hongqi LS7.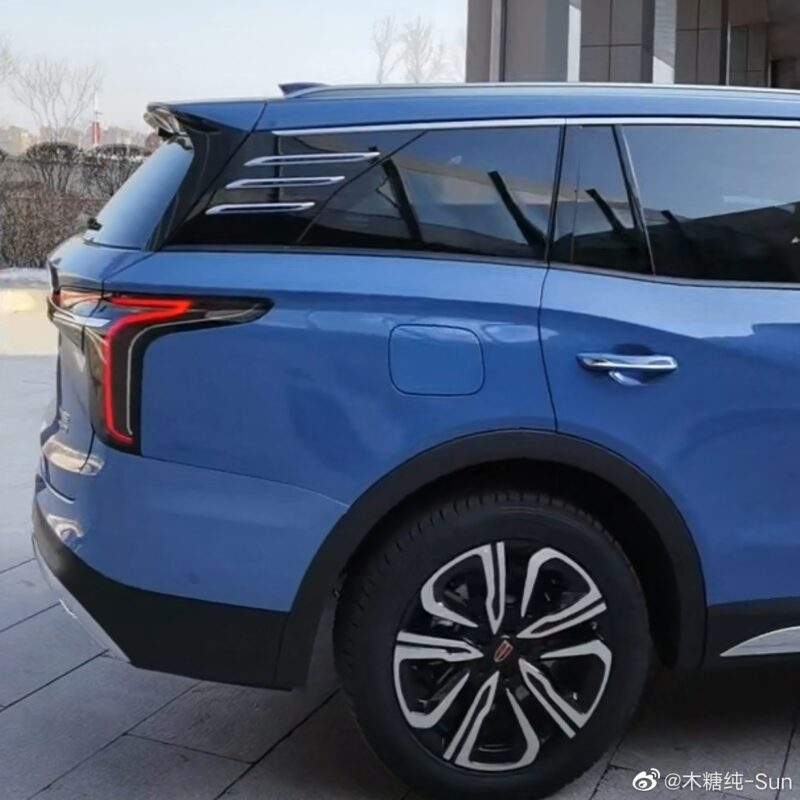 The D-pillar with three horizontal chrome bars. Traditional door handles instead of the trendy pop-out stuff.
The Hongqi HS6 is powered by a 2.0 liter turbocharged petrol engine with an output of 252 hp. Hongqi claims a top speed of 210 kilometers per hour. The base version will get front-wheel drive and the top version will get all-wheel drive.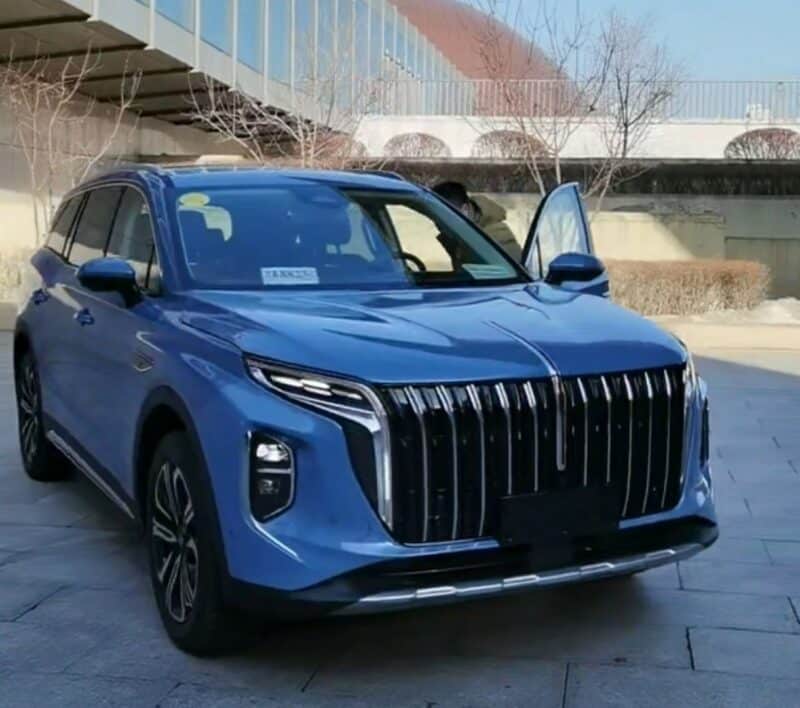 The HS6 is a 3-row SUV with either six or seven seats. Hongqi will also sell a two-row version with either five or four seats. The latter is a luxury version with two captain seats on the second row. The HS6 is a large vehicle, sized: 4995/1960/1760, with a 2920 millimeter wheelbase and a 1920 kilo curb weight.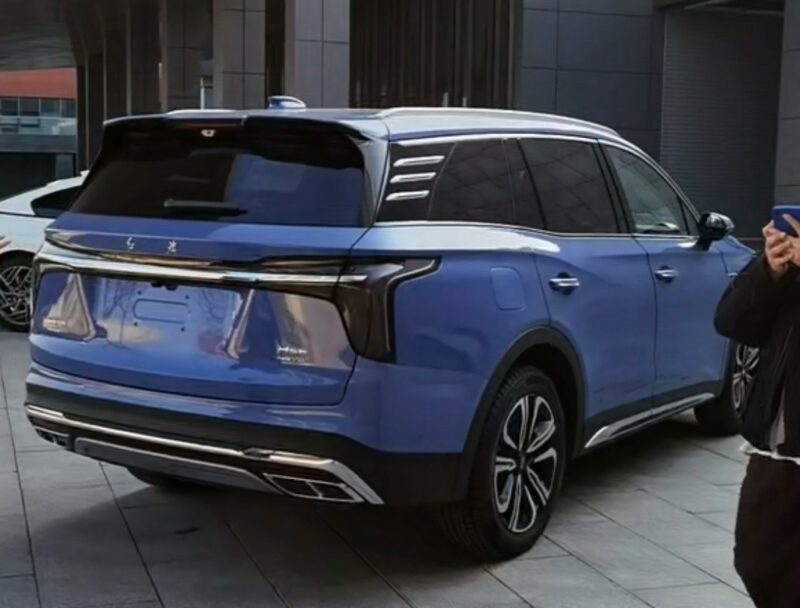 The light bar with 'smoked' tail lights. Smoked lights are a new trend in China. We have seen several new cars with such lights, and Hongqi follows this trend. It has a thick chrome bar running in the middle of the light bar. There is more shine in the bumper and quad-exhaust pipes.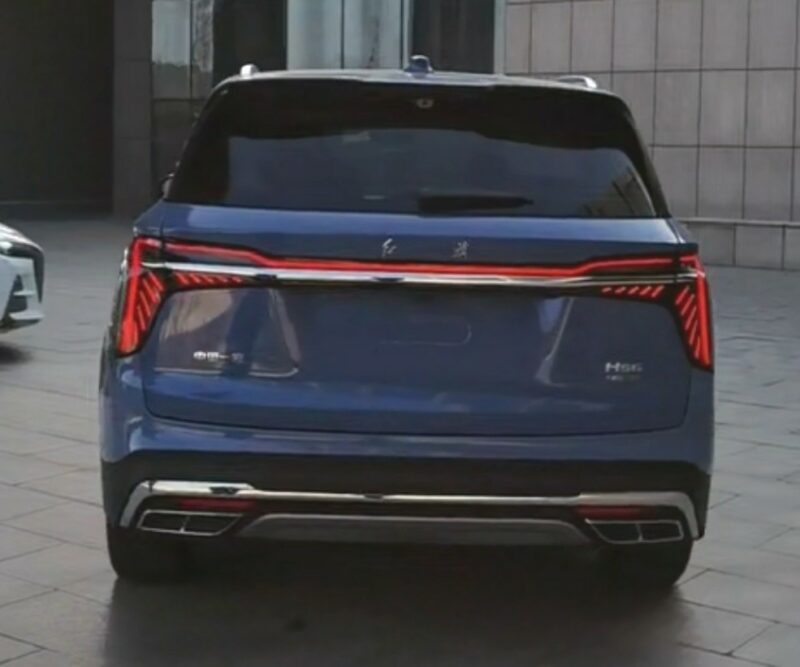 With the lights on.
The Hongqi HS6 will have its public debut on the 2023 Shanghai Auto Show next month and will launch on the Chinese car market soon thereafter.
Via: Weibo/木糖纯-Sun.