Nio Denmark recently unveiled an invitation to the Nio ET5 launch event, which will take place on April 12 in Kastrup in the suburb of Copenhagen. Some Chinese media speculated that ET5 Touring would be unveiled as an easter egg at the event, but Nio denied the rumor.
Nio ET5 mid-size sedan is one of the three cars the Hefei-based EV startup brought to Europe, alongside the ET7 sedan and EL7 SUV (in China called ES7). ET5 is also the cheapest Nio car you can get in Europe – in Denmark, and it costs 424,000 DKK ($60,800) without a battery and 592,000 DKK ($85,000) with a 100 kWh pack.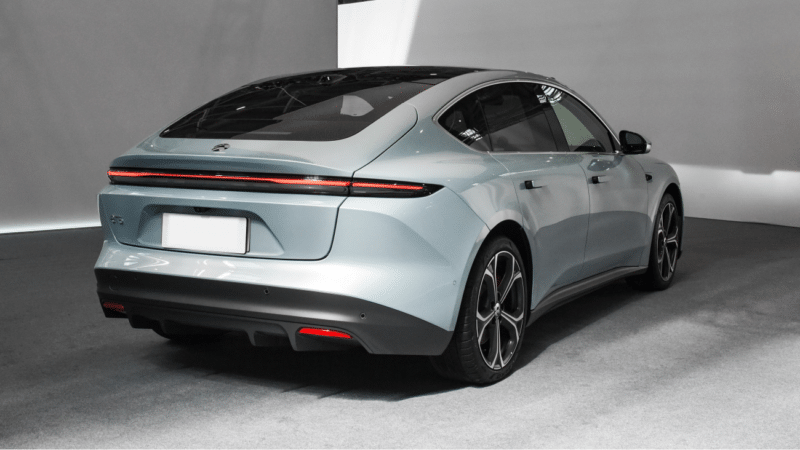 Nio entered the EU market last October through four markets – Germany, Sweden, Netherlands, and Denmark. Before that, Nio launched in Norway in 2021, where the first batch of ET5 arrived this week.
During the EU launch, it was announced that ET7 would start deliveries in January 2023, EL7 SUV in February, and ET5 in March. The Danish Nio site currently shows that the estimated waiting time for ET5 is four months. The invitation to the launch event was posted in the Nio app and shared by Nio Denmark Club.
ET5 specs
The NIO ET5 is a five-seater with much space in the back. The size is 4790/1960/1499mm (length, width, height), with a 2888 wheelbase. All versions have a twin-motor powertrain. At the front, it has a 150 kW induction motor and a 210 kW permanent magnet motor at the rear. Combined output is 360 kW hp and 700 Nm. In China, ET5 without battery costs 258,000 yuan ($37,500), and a 100 kWh battery costs 386,00 yuan ($56,000).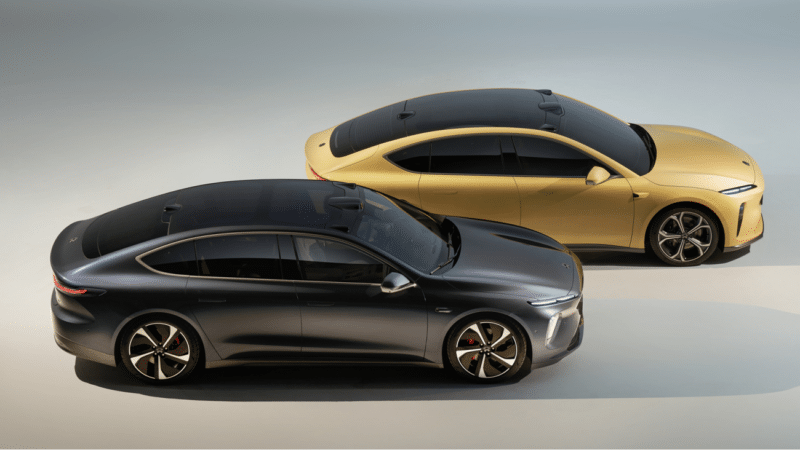 Nio ET5 Touring
First spotted in camo in November last year, ET5 Touring is Nio EV for Europe, where estate cars (shooting brake, station wagon, kombi, whatever you prefer) have a long tradition. Despite being slowly replaced by SUVs, kombi cars still have many fans there.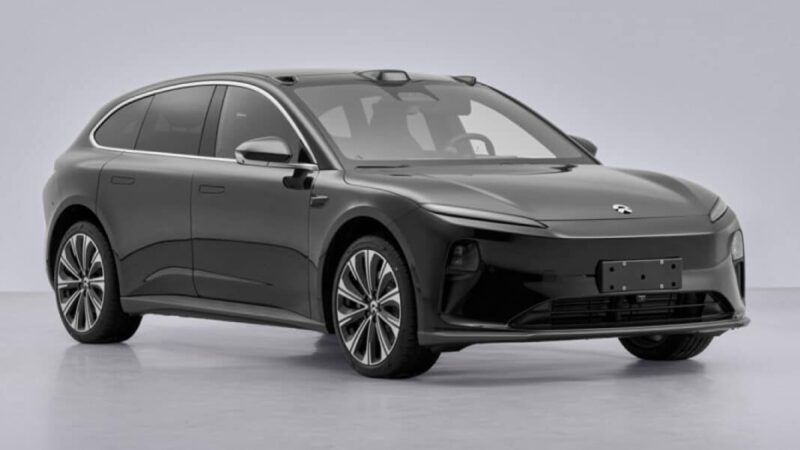 Nio previously announced that ET5 Touring would go on sale in June. The name wasn't revealed yet, but CarNewsChina learned from a person familiar with the matter from Nio that it would be called ET5 Touring.
Chinese & European sales
In February, Nio experienced a significant increase in EV sales in China compared to the previous year, with 12,157 units sold, representing a 98.3% growth. Additionally, the company sold 43% more electric vehicles compared to January. However, the number of EVs sold in January was lower than in December, with 8,506 units sold versus 15,815. The February sales comprised 5,037 high-end electric SUVs and 7,120 high-end electric sedans.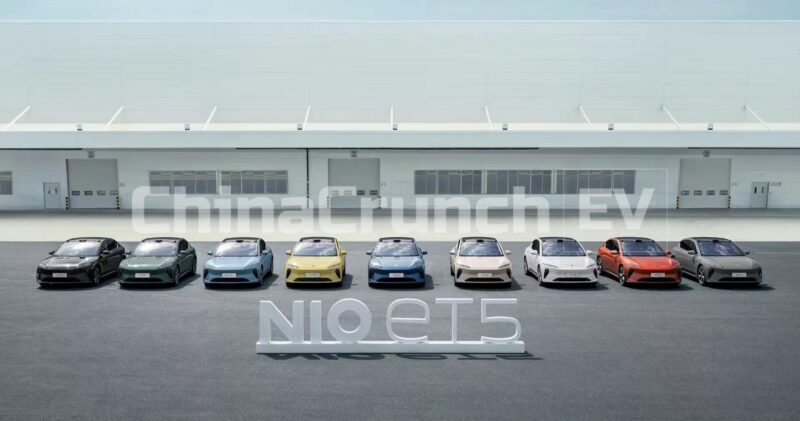 In Europe, Nio registered 12 cars in February in Germany, 4 in the Netherlands, and 24 in Norway. In February, Nio also launched its first swap station in Denmark.
Nio operates 12 battery swap stations (PSS) in Europe, Nio House in Berlin, and Oslo. Nio prepares to start rolling PSSs in the UK this year.
Nio plans to sell eight cars in China in 2023 – ET7, ET5, ES7 (EL7), ES8 NT2 (EL8), ES6 NT2, EC6 NT2, EC7 NT2, and ET5 Touring.
Editor's comment
In China, ET5 is the main motor of the Nio deliveries. In February, it accounted for more than half of all sales and gained a share over not-so-satisfying sales of the ES7 (EL7) SUV. I'm sure that Nio folks in Europe wait for this comfortable mid-size sedan for the cavalry to help boost sales. ET5 Touring in June might also be a great impulse for European customers. Also, it is good they keep the lineup simple.