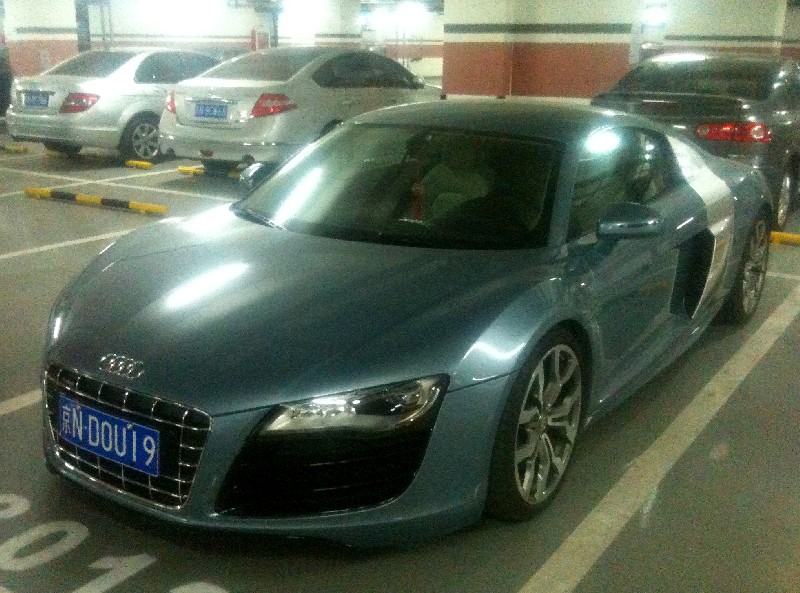 A beautiful blue Audi R8 V10, seen in an underground parking garage of a very expensive hotel in Beijing. Blue does this speedmachine many good, making the R8 looking lighter than it is. Pretty however, it will never be. But a little bit of Bling helps a lot: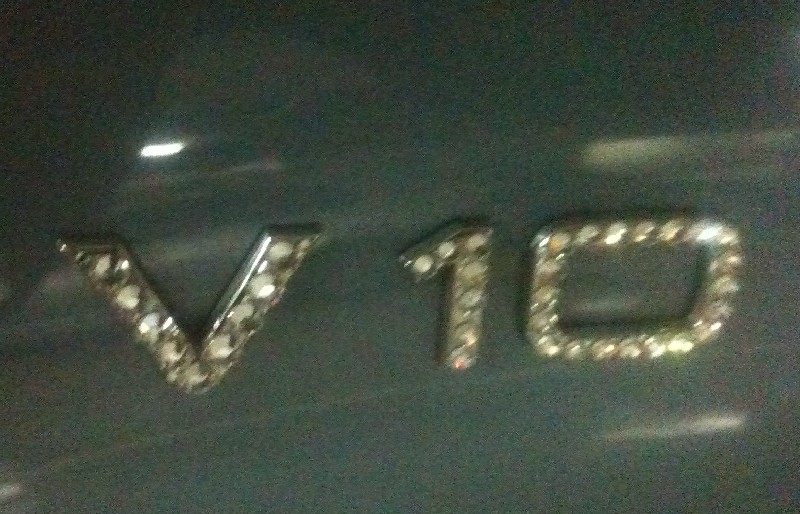 The V10 logo with fake crystals, made of plastic. Shiny shiny…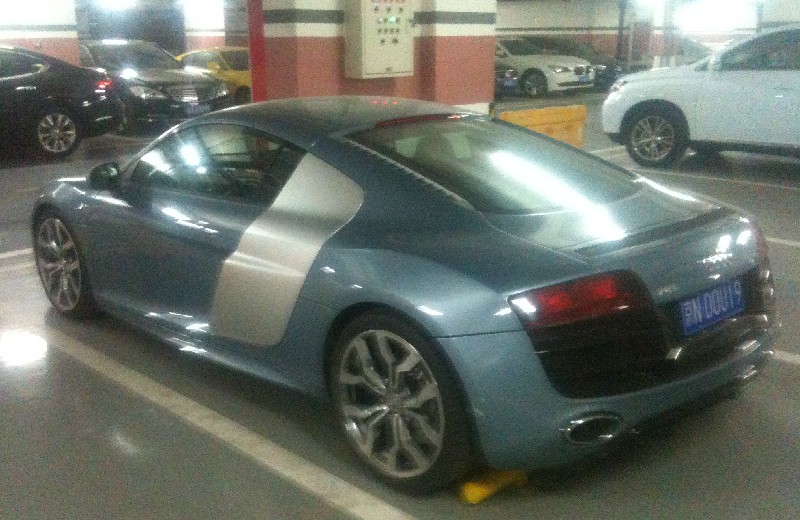 The Audi R8 V10 os otherwise a very impressive auto, the 5.2 liter V10 poops out 520hp and 530nm, good for a sizzling 316km/h top speed and 0-100 is gone in 3.9 seconds.  Such speed, deserves some bling indeed.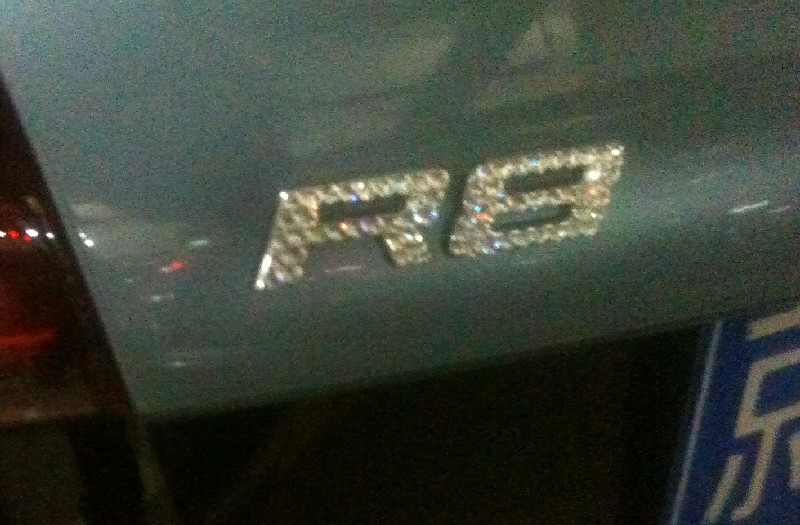 Check! A few other notable Audi R-eights we met in China: spyder in Gold, Audi TT, lime green, broken, Bling, China Edition, hits taxi, matte black, ABT Lambo-doors, another matte-black,  hits mail truck, Limited Edition, in blue and in matte army-green. Price in China for the V10 Coupe starts at 2.32 million yuan or 372.000 USD.