A very sleek Maserati GranTurismo MC Sport Line, seen in the great city of Guangzhou in Guangdong Province. The mean Maser was wrapped in a very coolio matte-pinkish red wrap, and further sexed up by tinted windows, matte black side skirts, a matte black front spoiler, 7-spoke matte black alloys, and matte-pinkish red brake pads.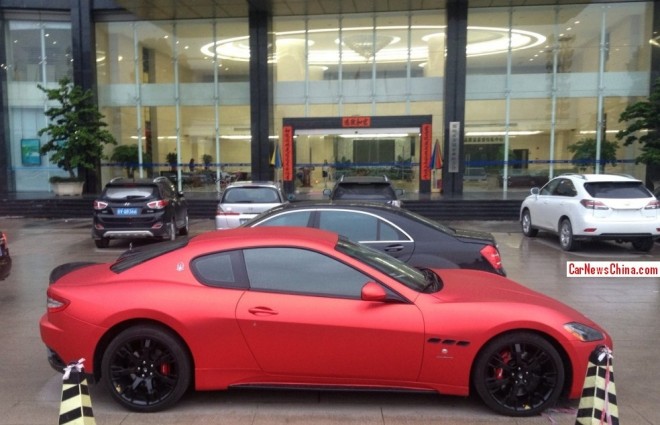 More fun at the back with a matte black wing and a matte black rear spoiler. Fantastic looking car, coloring very nicely with black yellow traffic cones. The Maserati GranTurismo is a reasonable popular sportscar in China, with many Chinese super car buyers considering it underpowered. Price starts at 2.46 million yuan or 403.000 USD.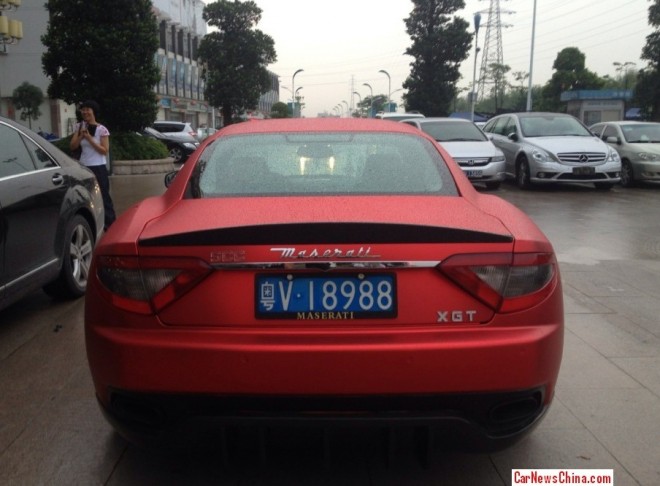 A fine ass she has! Time now, for our Famous China-Maserati GranTurismo Collection™: woman, shiny blue, : glitter, GranTurismo S in Bling, with whipping babe, crash, Beijing-Bling, crash, and DMC.