An incredible beautiful Maserati GranTurismo, seen in the Sanlitun beer district in central Beijing. The mighty Maser was wrapped in a stunning shiny-purple blue wrap that seemed to change color on each corner. Nothing less than a work of art this is, even more so with the huge 21 inch tires holding shiny black multispokes.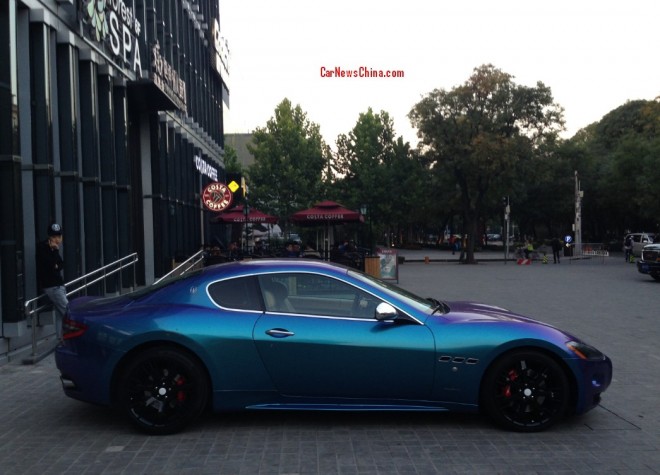 More prettiness from the side, with a subtle chrome strip around the window, chromed mirrors, and red brake pads hiding behind black alloys. Fantastico.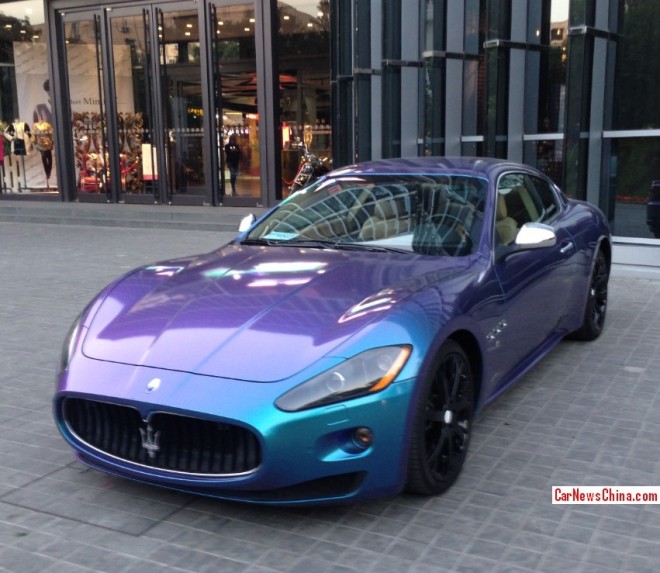 The Maserati GranTurismo is a reasonable popular sportscar in China, with many Chinese super car buyers considering it underpowered. Price starts at 2.46 million yuan or 403.000 USD. Time now, for our Famous China-Maserati GranTurismo Collection™: matte-pinkish red, woman, shiny blue, : glitter, GranTurismo S in Bling, with whipping babe, crash, Beijing-Bling, crash, and DMC.