Today in China Car Girls a very pretty Chinese girl getting very happy with a Pink Mercedes-Benz SLK sporty car. The girl wears a necklace, a bracelet, black slippers, a black tank top, something short resembling shorts, and not much else. The Mercedes-Benz SLK is wrapped in matte kinda-red Pink. Slightly NSFW below.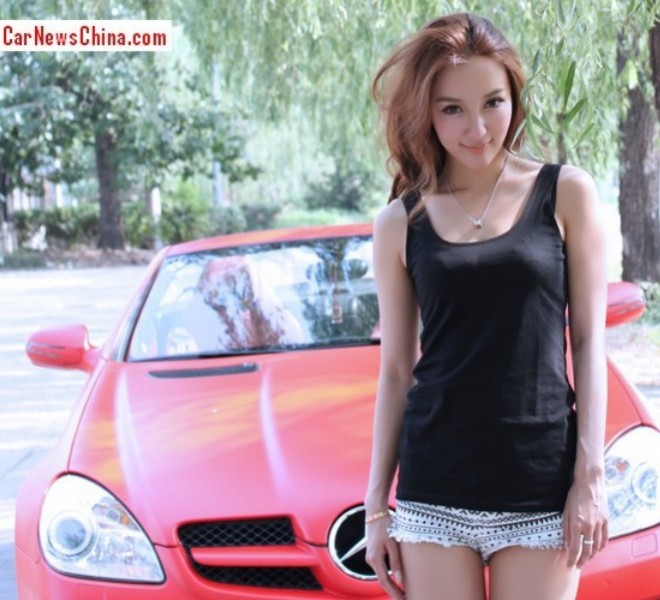 The Mercedes-Benz SLK is a very popular sporty car among womenfolk. Chinese men just don't buy it, as they consider the SLK too small for their ego. The SLK is imported into China, price starts at 588.000 yuan and ends at 1.29 million yuan for the SLK55 AMG. This particular Pinky is a well-kept second generation SLK200.
It is easy to prove that the SLK is a girlie car. Just check the sheer number of other pinkified examples in our Famous China-Mercedes-Benz SLK Collection™: shiny pink, Pink in Shanghai, gold, matte black,  most extreme,  first-gen yellow, body kit,  matte-pink, glitter-gold-pink, mobile phone, black-pink, and super-glitter.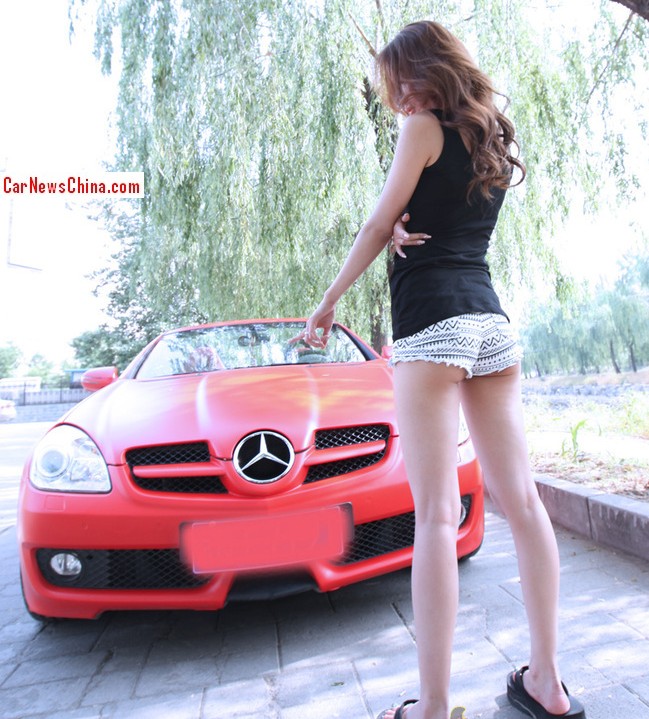 The girl and the car live in Beijing. The SLK is hers, she bought it to drive to the mountains to escape the pollution in downtown Beijing. When she is in the mountains she opens the roof and feels so happy. She never opens the roof in downtown Beijing. She is 28 years old and works in a large marketing company. She has a boyfriend but does not want to get married yet. She lives alone in an apartment just outside the northern Fourth Ring Road, from where she can easily go to the mountains in the weekend.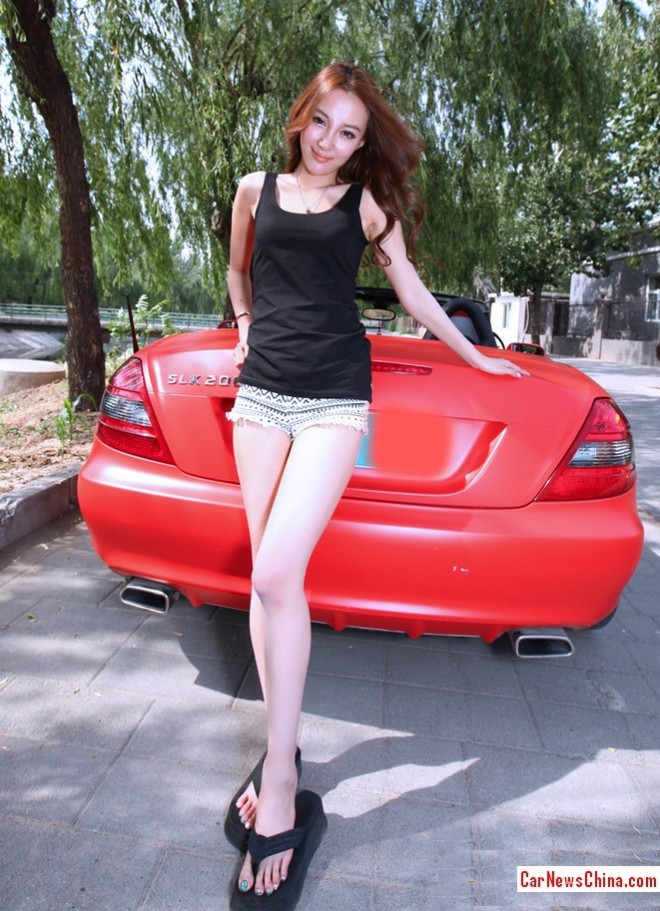 Her hair is dyed in red brown. Her nails are dyed in blue. Her slippers are far too big. They are either fashionable or belong to her boyfriend.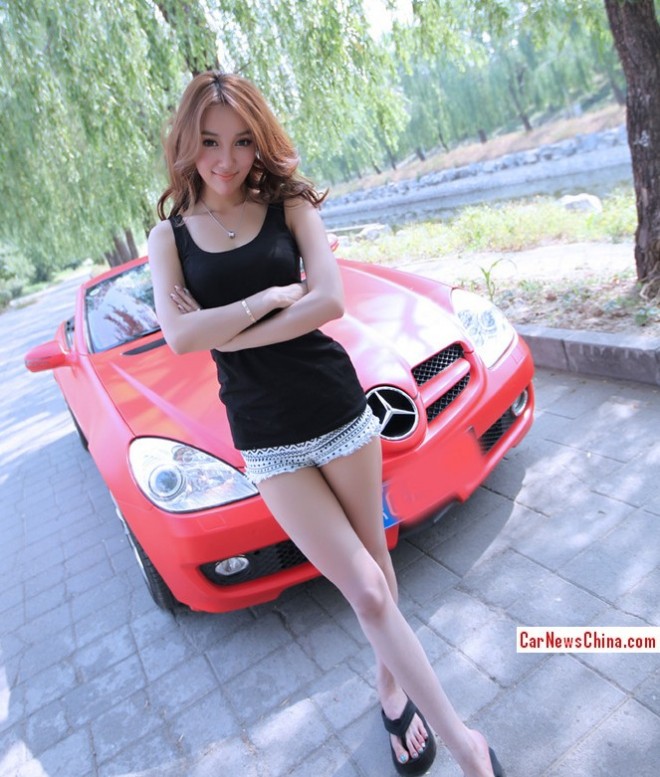 She could sell me a car, even if it was Pink. It is all, about marketing.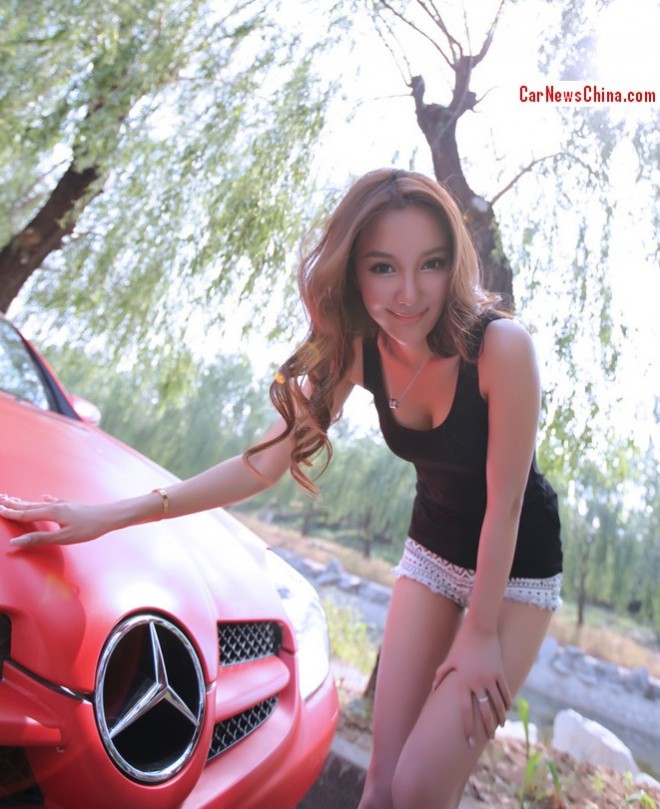 Cleaning the badge; first make it wet a bit, then gently rub it until it shines.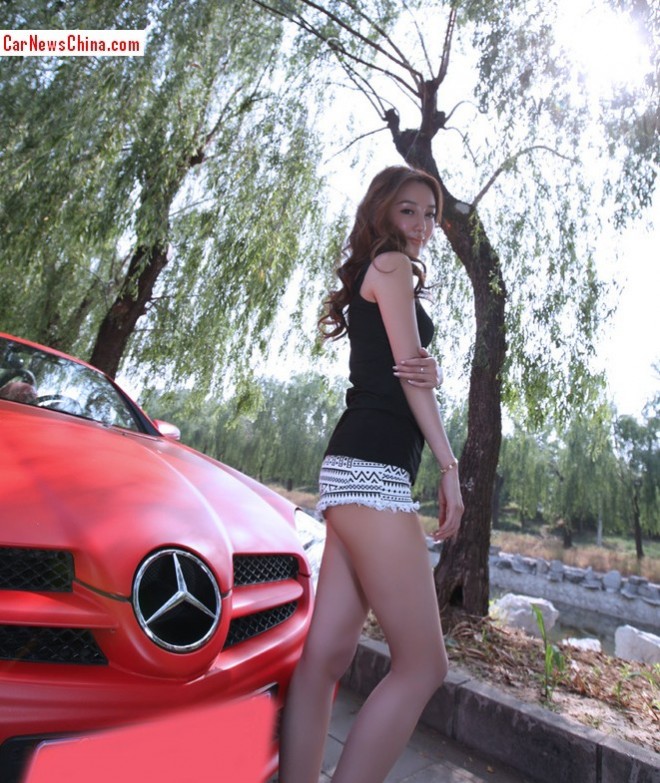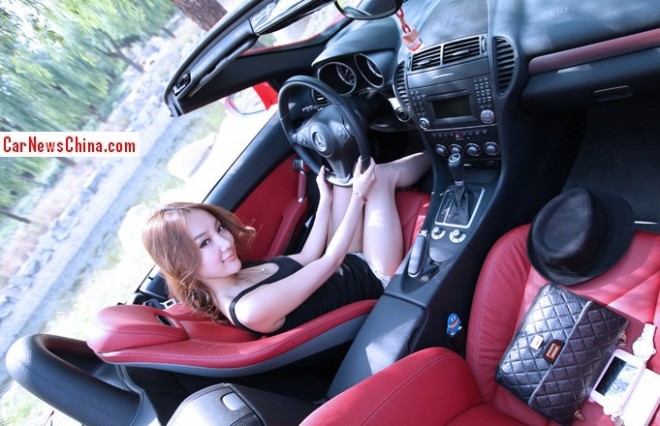 Tiny Benz almost too big for tiny girls. When she goes out she wears a black back, a large mobile phone in a case, hip leather briefcase, and a hat. She can not leave her hat on.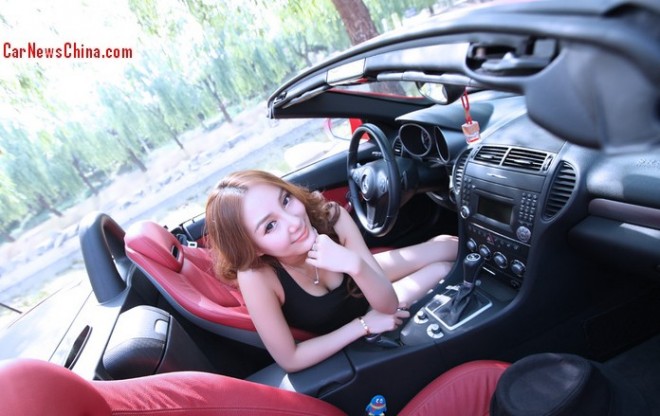 Manual gearbox. She loves to hit the stick.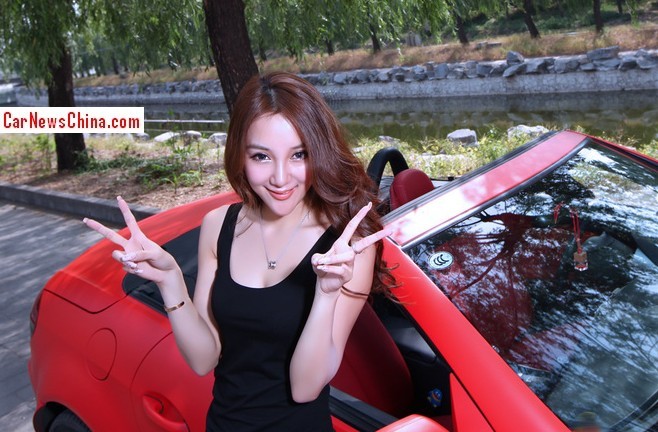 Saying goodbye.