A brilliantly blue Gumpert Apollo Sport super car, Spotted in China at a super car dealer in the Beijing Tuning Street. This particular car belongs to super car broker FFF Automobile. We met it once on track, once on the road and once in the nearby FFF shop. The Gumpert Apollo Sport was launched in 2009 and was a hard-hard core version of the base Gumpert Apollo, which was no softy either.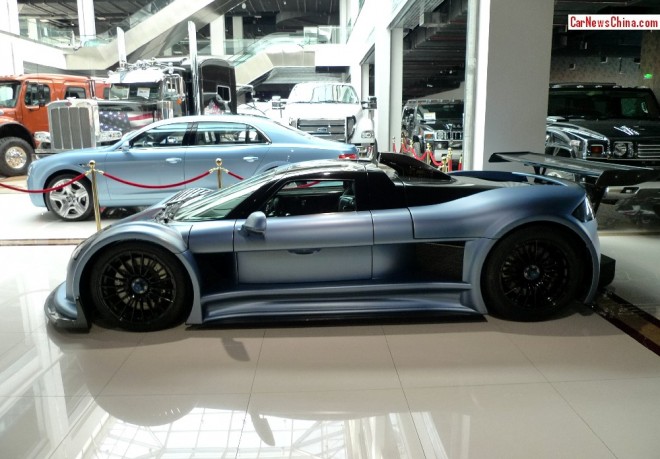 The vehicle looked as if it wasn't used very often, which is a shame! Because power. The Apollo Sport gets speed from a heavily reworked Audi 4.2 V8 that poops out 700hp and 850nm. Top speed is 360km/h, 0-100 is gone in 3.1 seconds and 0-200 is done in 9.1 seconds. Speedy blue Gumpert! and expensive too, when launched the Apollo S did a manic 12 million yuan or 1.88 million USD. Sadly they don't come new anymore since the company went bankrupt in August. How many Apollos made it to China is not entirely sure, we know of a black car in Beijing, another blacky in Macau, a purple car in Hong Kong,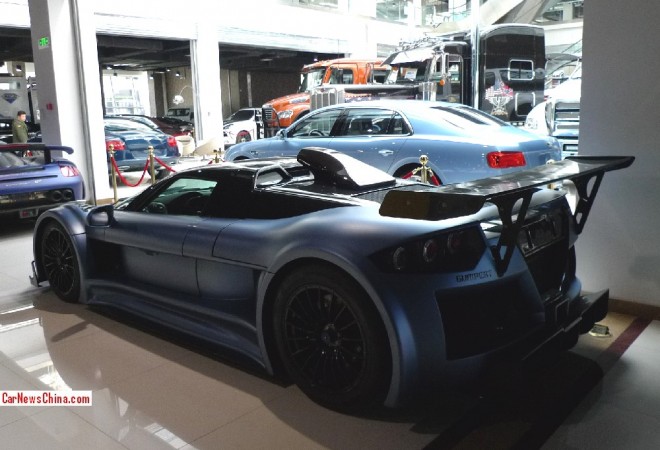 Gumpert Apollo Sport parked behind Gemballa Mirage GT Matt Edition which is parked behind a Pagani Zonda Cinque.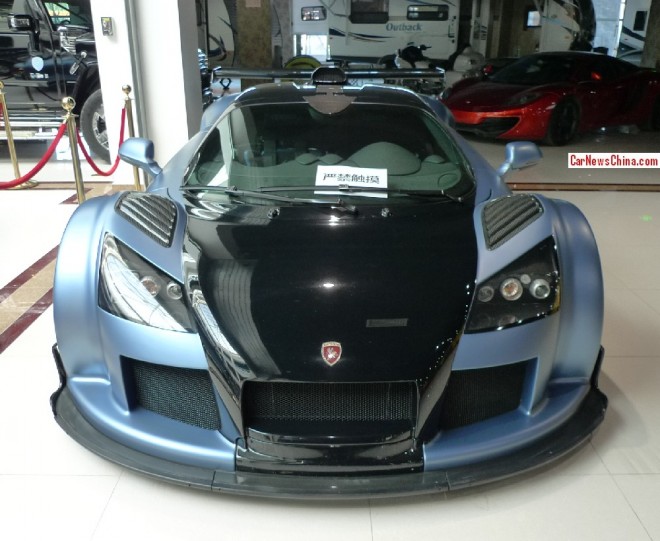 ---
Great car, great power, great speed. May she ride more!