A very fast Ferrari F430 super car, Spotted in China in the great city of Changsha in Hunan Province by reader Hijacker, thank you for the pictures! This is the very first time we see a Ferrari in Changsha, a city with an important history as it was the site where Mao Zedong first adhered to Communism, and he was born in the area as well. It is thus fortunate that this Ferrari is Red.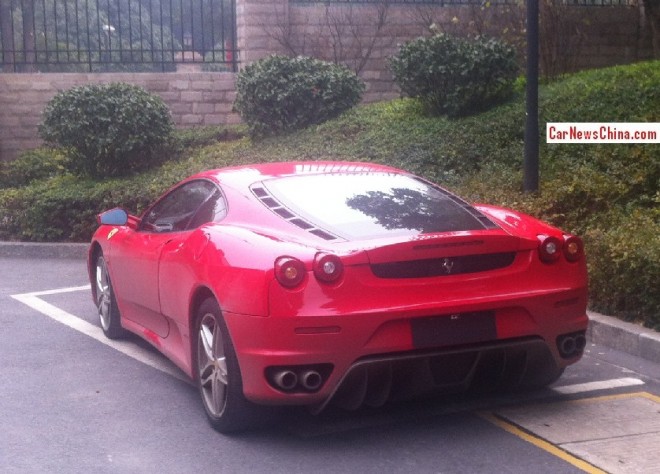 The Ferrari F430 was manufactured from 2004 until 2009, it was only the second Ferrari that was officially exported to China after the 360. Power came from a 4.3 liter V8 with an output of 483hp and 465nm, good for a 320km/h top speed and a 0-100 in 4.0 seconds.
he F430 was and still is a mighty popular speedy car in China. Time now, for our Famous China-Ferrari F430 Collection™: Double Spot, shiny mint green, pink, with hottie, license (P430Y), license (FF430), black as the night (in Shenzhen too!), with FF, matte blue, matte black, with girls, matte black Scuderia, shiny red, golden alloys,   F430 Novitec Rosso, Spider 16M, matte-black-silver,  red, a red, matte-black and a Novitec Rosso 707.
---