A Lamborghini Gallardo Spyder crashed spectacularly on a highway near the great city of Suzhou in Jiangsu Province. The Lamborghini lost traction for yet unknown reasons, hit the barrier in the middle, got airborne, flipped over, and landed on its head on the other side of the road. The driver made it out alive but was heavily injured and taken to a local hospital.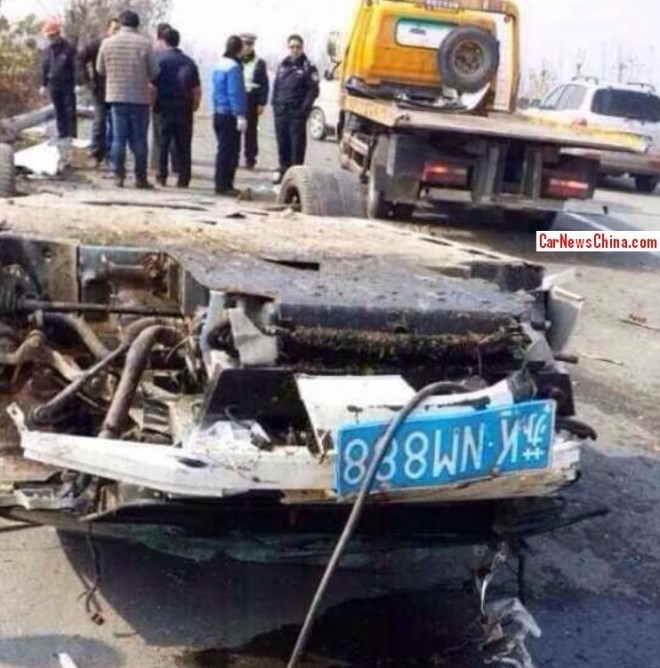 Spring has just started in China with temperatures shooting up, making for dangerous road conditions in any way, and with young super car owners without any driving experience things can easily go very wrong.  Just this month we saw a F12berlinetta hitting a Benz and an Aventador disintegrating.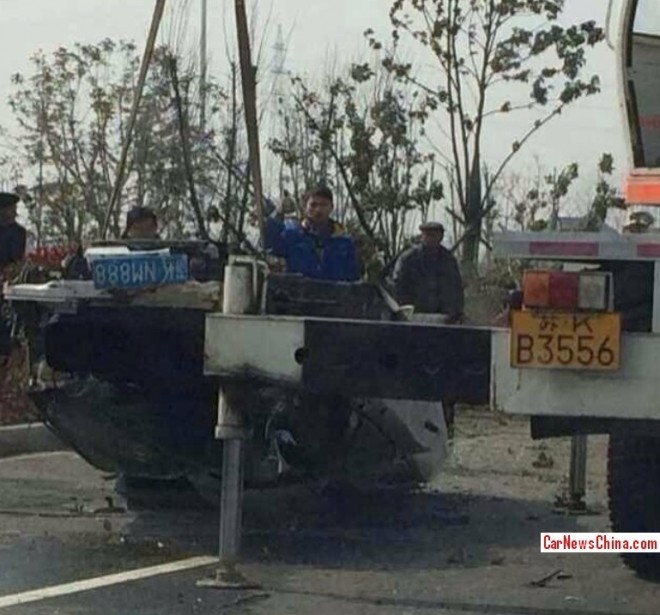 Zhejiang tow truck arrives. The Lamborghini seems totaled. The front window however, functioning as a roll bar, is still standing, which saved the driver's life.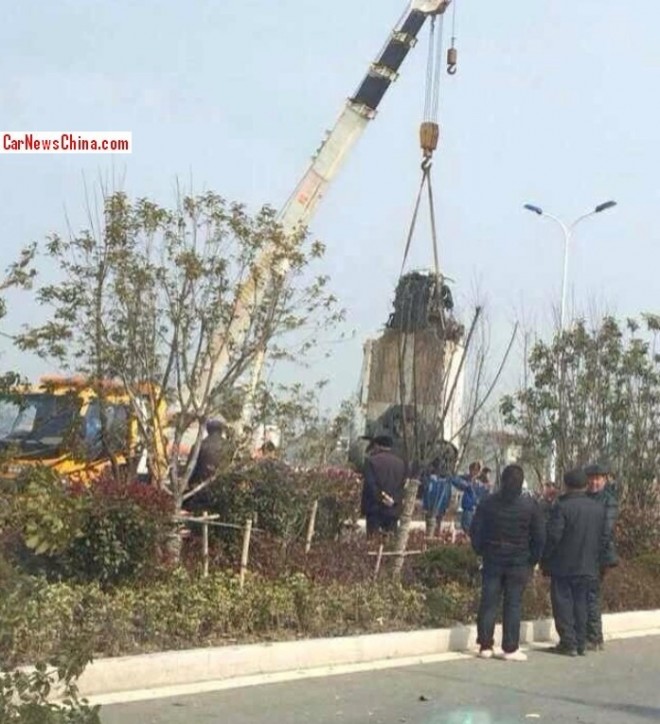 Almost like a F1 car on a track. The Gallardo isn't much slower; a 5.5 liter V10 making for 550 horses good for a 315km/h top speed. The roads around Suzhou will be quiet for a while…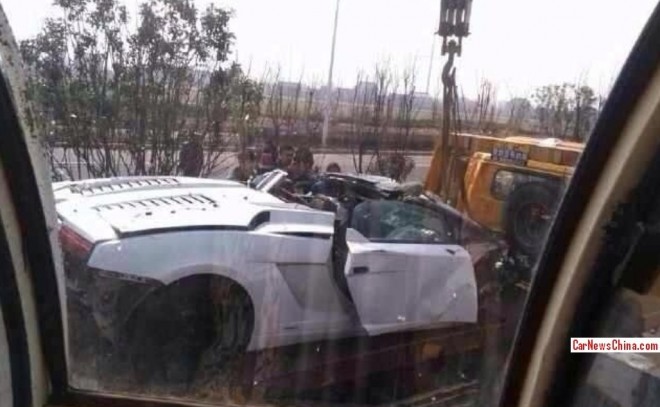 The engine cover didn't fall off. Sad bad Lamborghini! Fortunately we have a lot more Gallardii that don't have such big problems with their body work, here is our Extremely Famous® China-Lamborghini Gallardo Collection™: Super Trofeo, mint green, baby blue, matte purple and shiny green, with FF, crash, galaxy, baby blue, with hottie, crash, Sesto Elemento R/C, orange, yellow, crash, orange with Mac, tree-crash, matte black, license plate, pink, Balboni, LP550-2 GZ8 Edizione Limitata, shiny green, chrome, Reventon, crash, GZ8 Edizione Limitata, shiny-blue, matte-black & orange, water melon, red wheels,  HK20, pink, matte-black, gold, pink, another pink, lime-green, in gold, one purple, another purple, Gold Edition, and a Spyder Performante.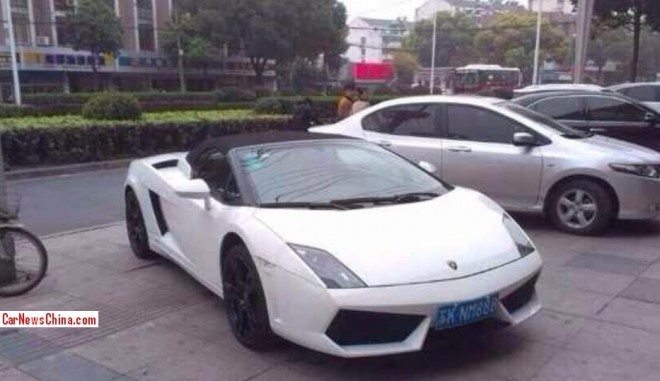 The Lamborghini in better days.
---