Party time in Beijing as it was the day of the premiere of the movie Iceman 3D. The local chapter of the Sport Car Club was invited to watch and they brought their supercars. The vehicles were parked on a tiny lot in front of the Solana shopping mall, guarded by a bunch of old timers wearing keyrings on their belt.
On the first photo a mad Maserati Quattroporte wrapped in shiny blue with the Italian flag messed into the grille.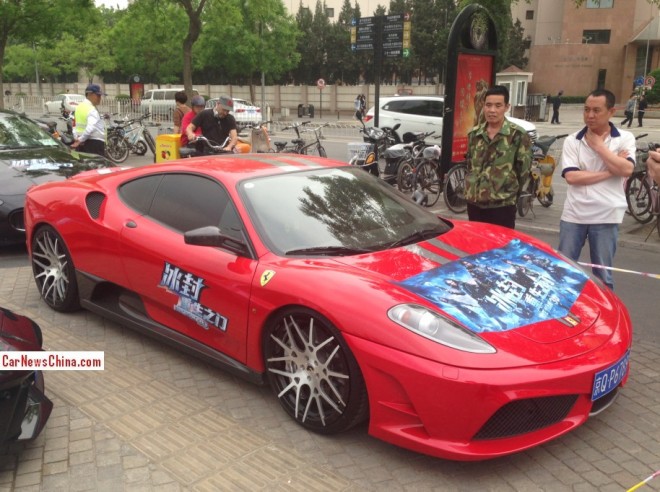 Next up this fabulous Ferrari F430 Scuderia on Fiorano alloys and sexed up further by carbon fiber side skirts and darkened windows.
Here is our Famous China-Ferrari F430 Collection™: red, Double Spot, shiny mint green, pink, with hottie, license (P430Y), license (FF430), black as the night (in Shenzhen too!), with FF, matte blue, matte black, with girls, matte black Scuderia, shiny red, golden alloys,   F430 Novitec Rosso, Spider 16M, matte-black-silver,  red, a red, matte-black and a Novitec Rosso 707.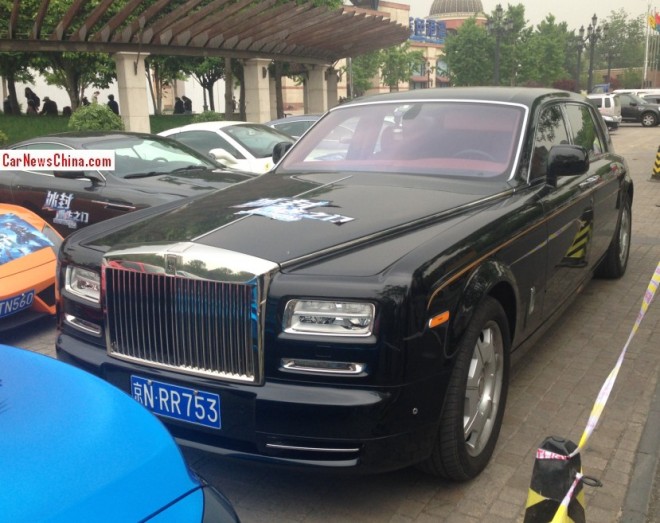 A brutal Rolls-Royce Phantom LWB. Check RR license plate, that ain't no coincidence, really not.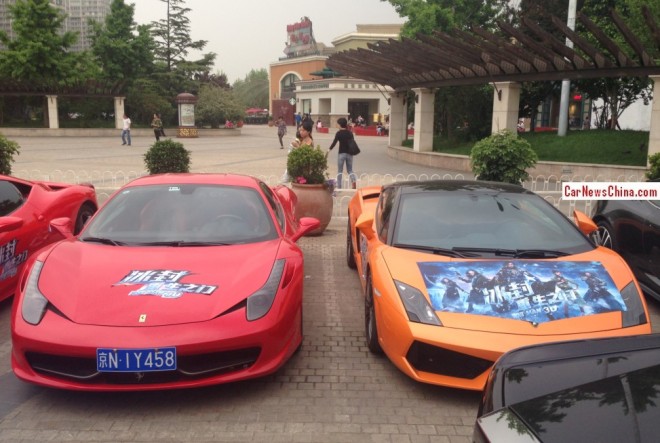 Italian speed sleds! Ferrari 458 Italia and Lamborghini Gallardo. Check license plate IY458. We barely see a 458 without a customized license plate. What we say, we prove. Here is our Famous China Ferrari 458 Italia License Plate Collection™: license (FE458), license (458TK), license (B·IC458), lucky license (PG888), license (MF458), license (KF458), license (OD458), license (FM458), license (458Z8) license (458F1), license (FF458) license (458OY), license (458AX), license (458MW).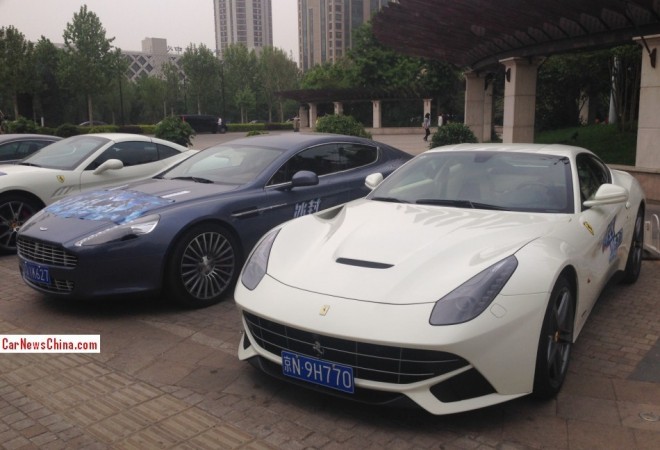 An Aston Martin Rapide and a Ferrari F12berlinetta.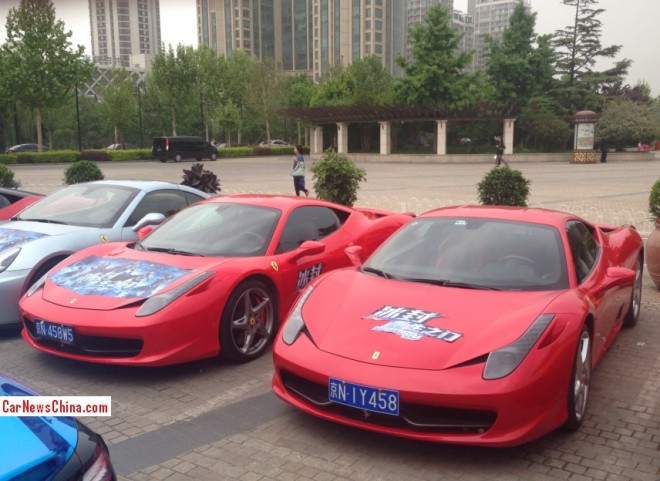 Another 458 there on the left, license 458W5. California to the far left.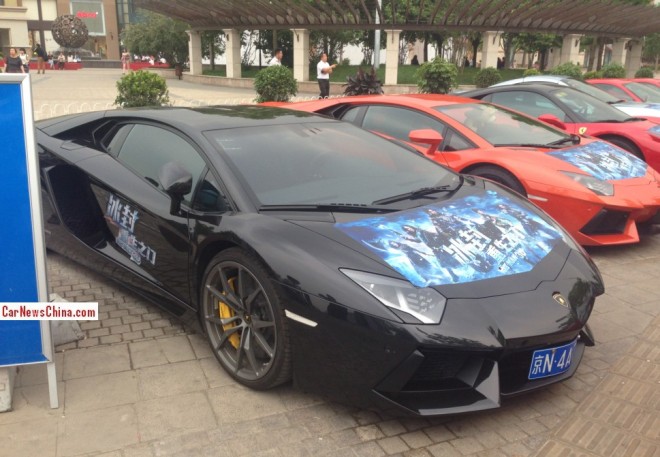 Double Lamborghini Aventador. Blacky with spacy alloys and yellow brake pads.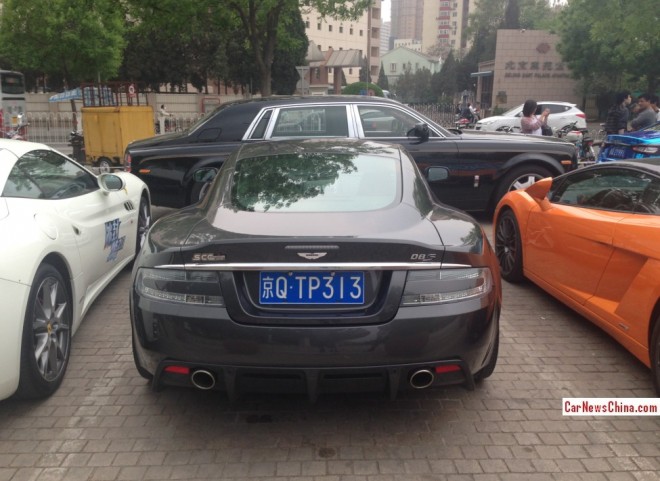 Aston Martin DB9 hits on Roller. Another California on the left.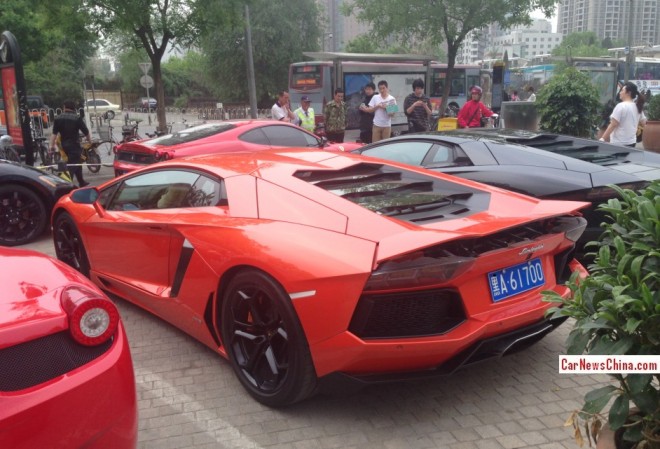 The orange Lamborghini Aventador is registered in Hebei Province, and she has her wing up. Note '700' license plate.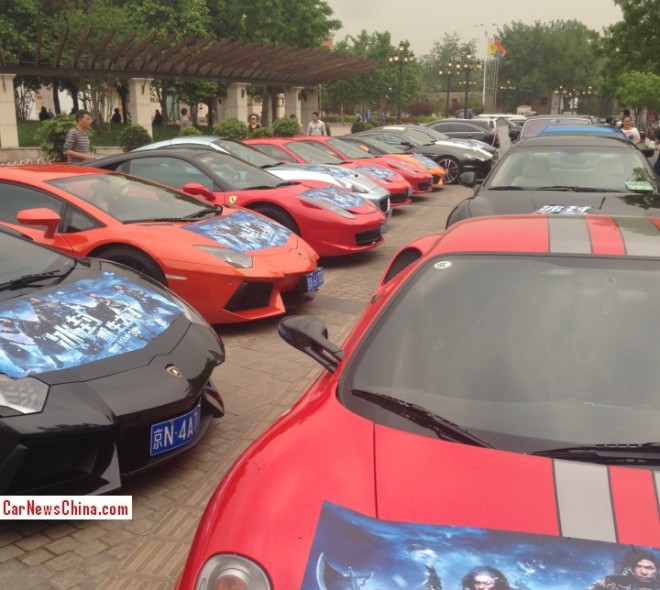 An aerial impression.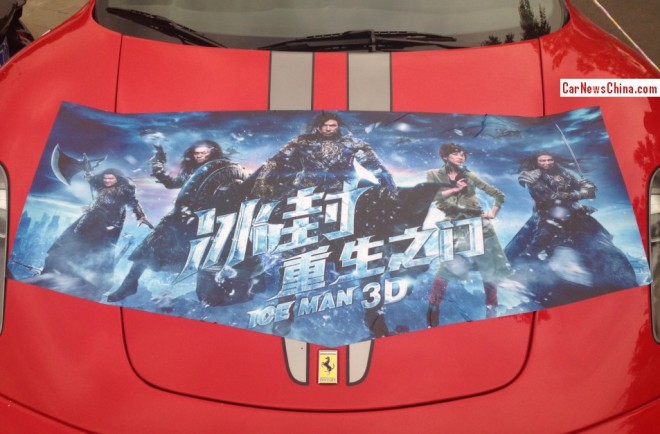 Ice Man 3D is a cool Hong Kong-Chinese martial arts action-comedy movie directed by Law Wing-cheung and starring Donnie Yen. The movie is about Iceman and his mortal enemy Feng San, living 400 years ago in the Ming Dynasty. When Feng San steals a magic Buddha a big fight ensues.
While fighting the two enemies are instantly frozen in ice.  They wake up in present day Hong Kong where they continue their fight, while at the same time battling the 2014 modernity. They should drive supercars and hit each other! Trailer. Hottie is the Chinese super chick Huang Shengyi.