A super long Ford F-150 Rapor limousine, Spotted in China inside a supercar shop on the Beijing Tuning Street. The good Raptor is stretched by some ten meter and fitted with a heightened roof. This must be the ultimate party car, big and bad and it can go anywhere. Price for all this pretty: 2.88 million yuan or 461.000 USD, yes you read that right.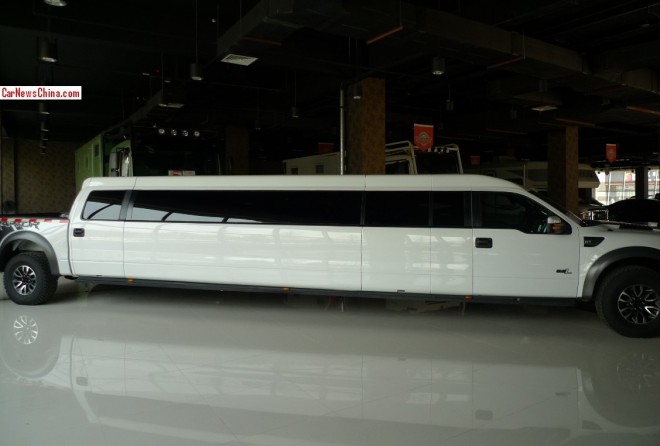 Too long for my camera.
Back in January we met this very vehicle for the first time, then in he great city of Quanzhou in Fujian Province, and that is how we know those rear doors are gullwing doors. The giant Raptor hails from America, it was spotted in Hollywood in June 2013 by a member of F150Forum. On the back I found a sticker of 'Gene Evans', a Ford dealer in Atlanta, currently trading under the 'Auto Nation' name.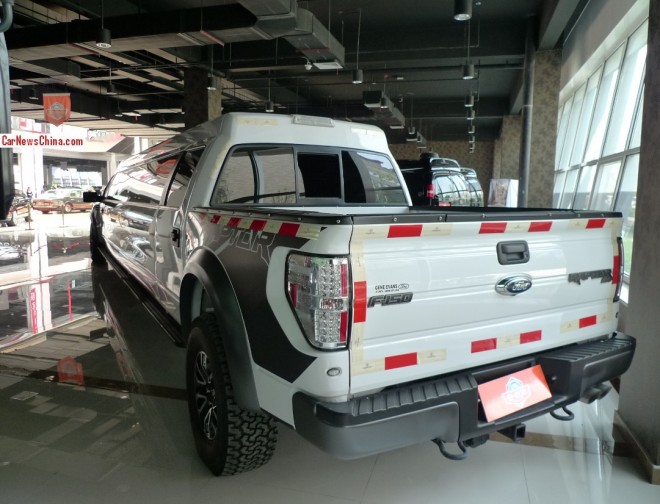 An endless Ford.
Ford however still doesn't export the Raptor to the China, leaving the market to the misty gray dealer-to-dealer circuit.  Current price for a base car is about 700.000 yuan or 112.000 USD.  A big mark up for the gray boys! We told Detroit about this but nothing seems to happen yet, and it is very much the same story with the Ford Mustang.
A few other notable Ford Raptorii we met in China: campervan, police car, Jiangnan Chunzhou, white crew cab, in red, with a hot babe, with army babes, and the famous JAC.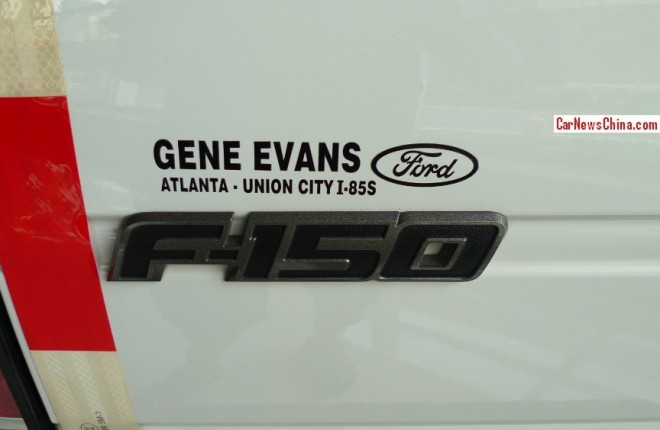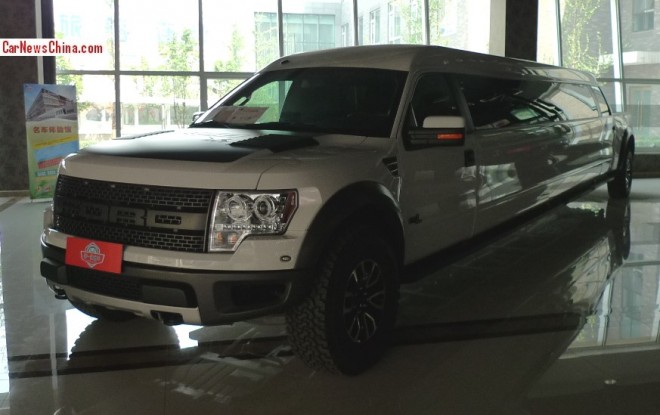 Best limo in the Business.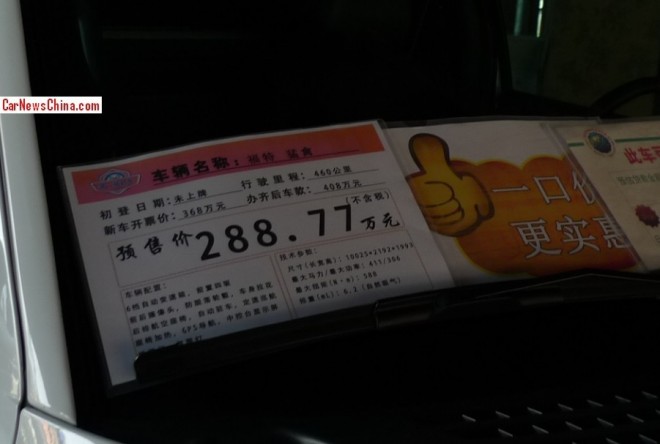 But with a price! 288 wan yuan (1 wan = 10.000)  = 2.88 million yuan.