A very rare Jeep Wrangler Dragon Limited Edition, Spotted in China near the Solana shopping mall in central Beijing. The Dragon Limited Edition was a China-only limited edition based on the Jeep Wrangler five-door 3.6 V6, it was launched in December 2013, oddly almost one year after the Chinese Year of the Dragon had ended. Other automakers were better in time, like Smart, Ferrari, Rolls-Royce, Hasbro, Zotye, and Aston Martin. No matter the strange timing, the Jeep Wrangler Dragon Limited Edition is a dangerous car…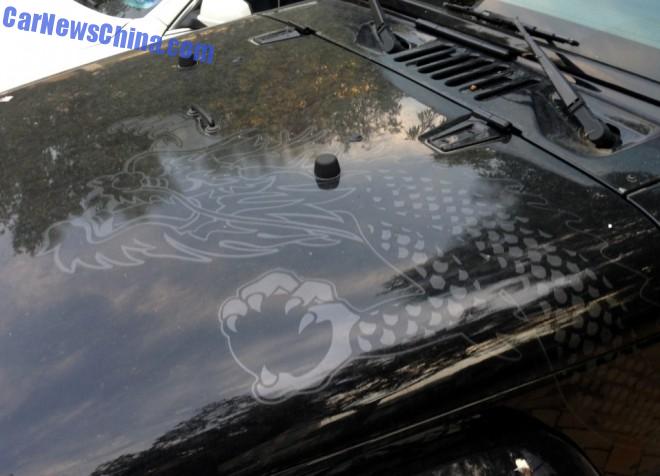 … with a dragon on the bonnet with a…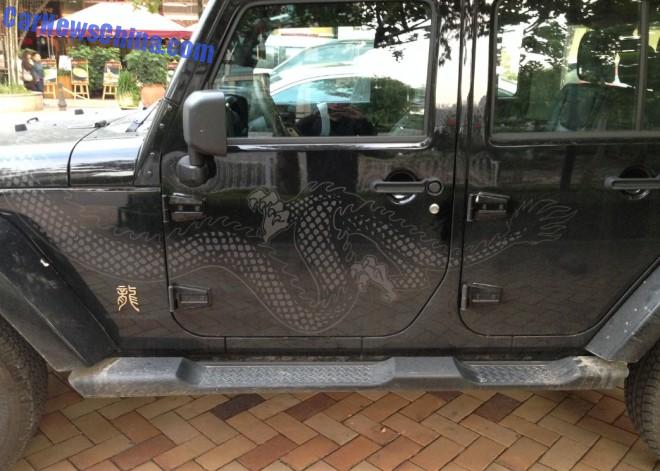 … tail all over the doors. In gold the ancient form of the character 'dragon'.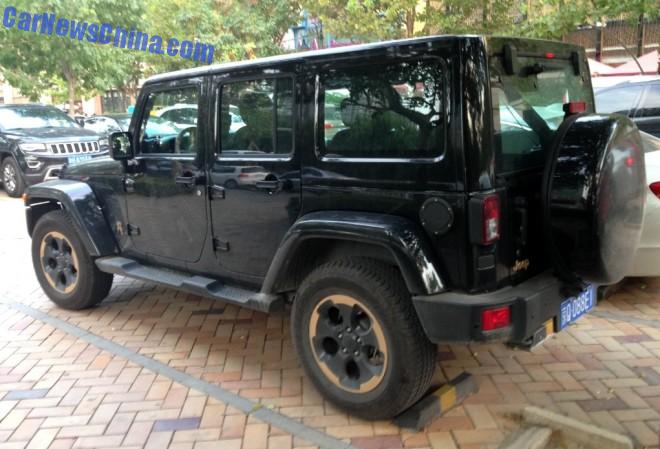 Special alloys with gold detailing. The Wrangler Dragon Limited Edition was limited to 999 units, and this example is the very first one I have ever seen on the road. The rumor mill says Jeep never sold them out, especially because they were 119.000 yuan, or 20.000 USD  at the time, more expensive than the base Wrangler they were based on.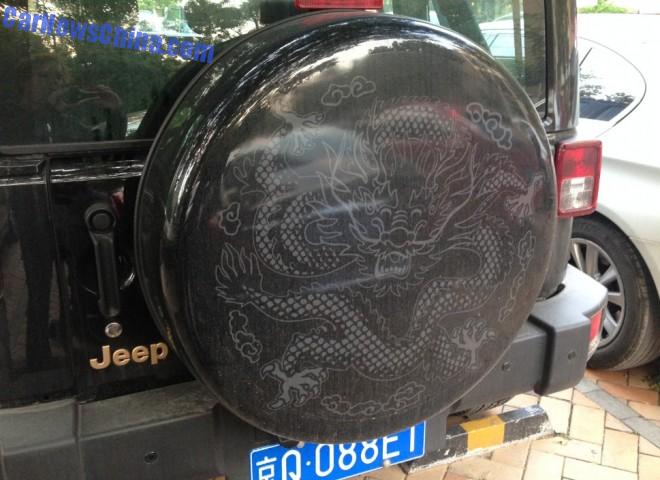 And that is a lot of money, no matter how many dragons you can throw at it. Here is another one on the spare wheel box. Jeep logo in gold.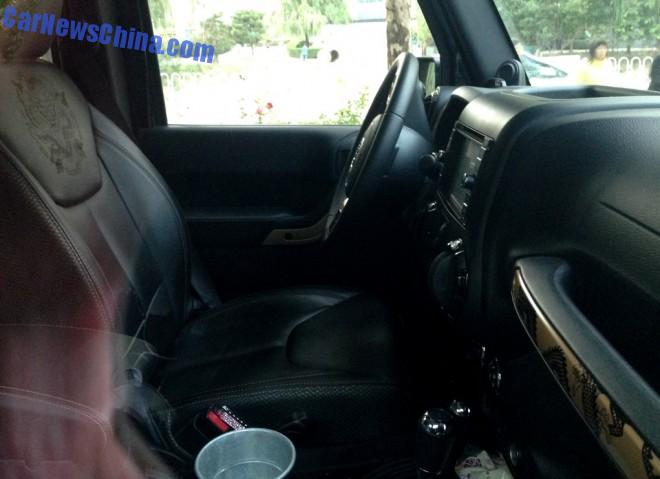 Handle bar in gold with dragon motif.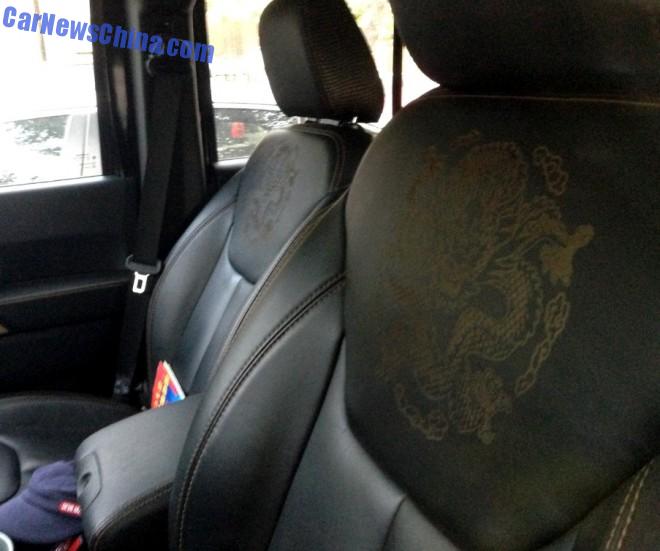 Dragons on the seats.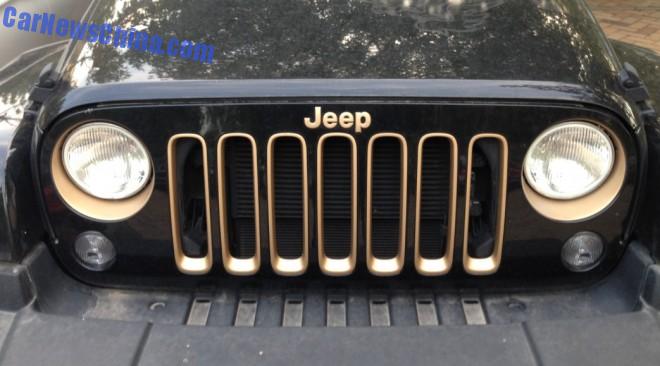 A golden grille, gold around the headlights, and another Jeep logo in gold. Can see radiator!, so at least the grille is real.