A ferocious Ferrari FF supercar, Spotted in China in the rain in the great city of Shenzhen in Guangdong Province. The good Ferrari is wrapped in an eye slashing shiny yellow gold wrap, sucking out the day light of a cloudy day. The FF is further sexed up with darkened windows and matte gray alloys.
The wrap seems to be of good quality and neatly covers the bumpers, door handles, and mirrors; the holy trinity of wrapping. Only letdown are the red brake calipers that don't match with shiny yellow gold at all.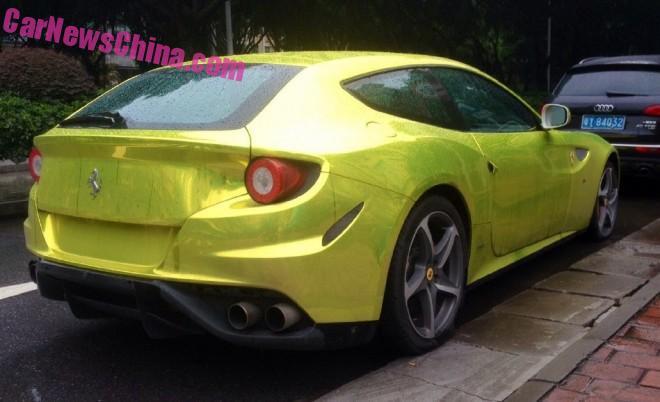 Price for the FF in China starts at 5.3 million yuan or 852.000 USD. Lotta money, but 6.3 liter V12 with 651hp and 683nm, good for a 335km/h top speed and 0-100 in 3.7 seconds.  The Ferrari FF is relatively rare in China. Still, we have a small collection: license, with Gallardo, crash, with F430, silver, with F12, with Lambo, crashed, and burning.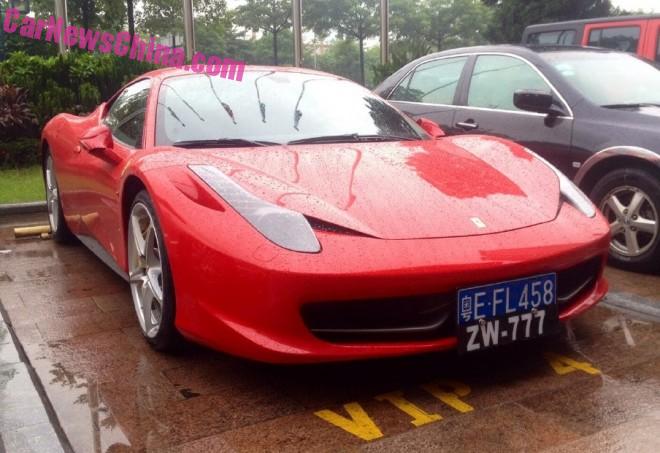 Parked nearby was a Ferrari 458 with a license E·FL458, and that is one for our Famous China Ferrari 458 Italia License Plate Collection™: license (A·458E6), license (458TI), license (FE458), license (458TK), license (B·IC458), lucky license (PG888), license (MF458), license (KF458), license (OD458), license (FM458), license (458Z8) license (458F1), license (FF458) license (458OY), license (458AX), license (458MW).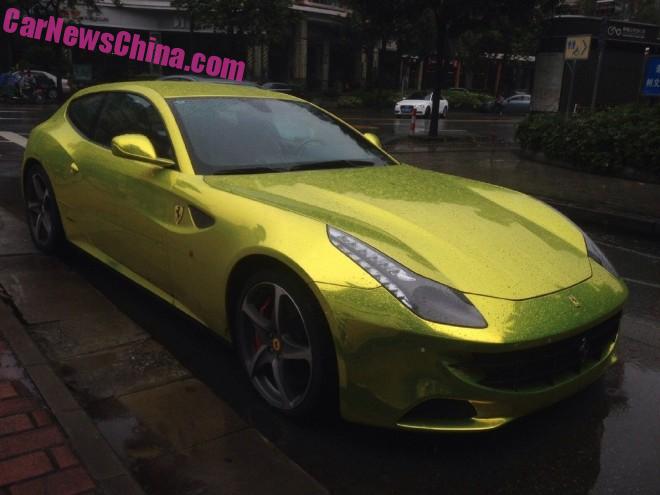 A shining star, this FF Ferrari.