The Guangzhou-Toyota Leahead i1 EV has been unveiled on on the Guangzhou Auto Show in China. The Leahead i1 EV is a new electric car for the Chinese market. It will be launched in 2016, but initially only as a trial operation and only in the city of Guangzou. The i1EV debuted as a concept in Shanghai in April.
Leahead is a new sub-brand under the Guangzhou-Toyota joint venture focused on making cheap electric cars for the masses. It should not be confused with 'Ranz', which is another Chinese Toyota brand.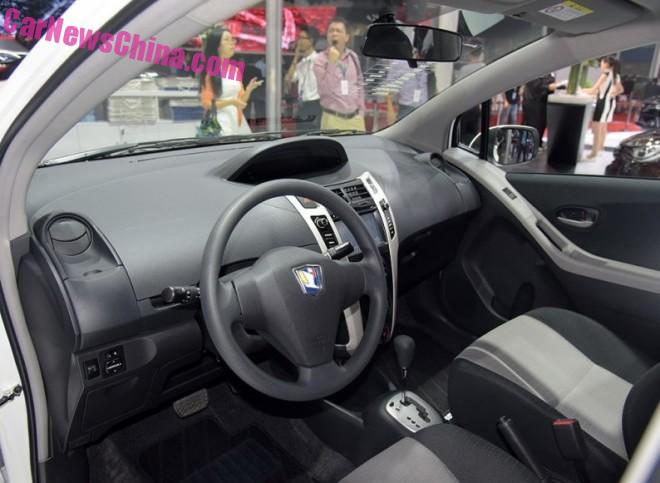 The interior is 100% old Yaris. They didn't even bother to add some blue (blue = green) or some green touches, let alone a techy touch screen. Wuzzy.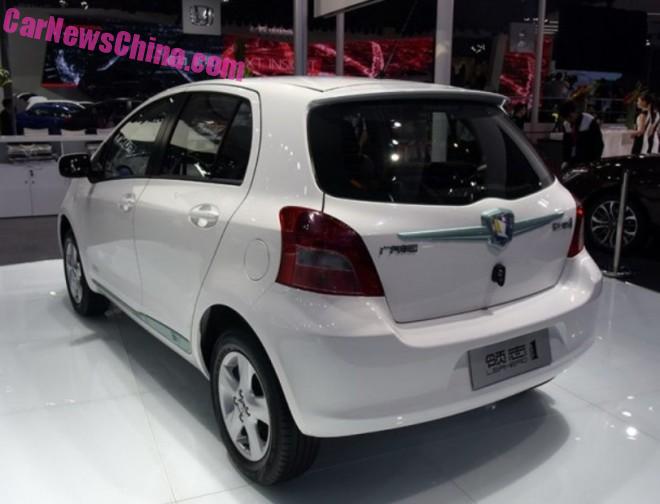 The i1 is based on the previous generation Toyota Yaris hatchback. Power comes from an electric motor with an output of 95hp. Zero to fifty takes 3.67 seconds, and range is confirmed to be only 128 kilometer, which makes it completely useless outside the city. Size: 3930/1695/1555, wheelbase is 2460.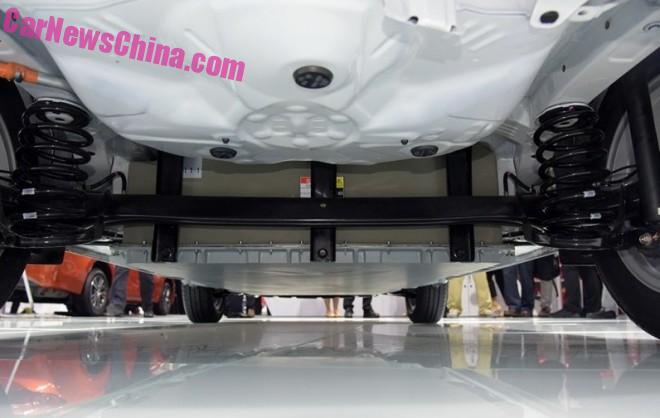 Battery bolted on to the bottom. Doesn't look very solid and safe.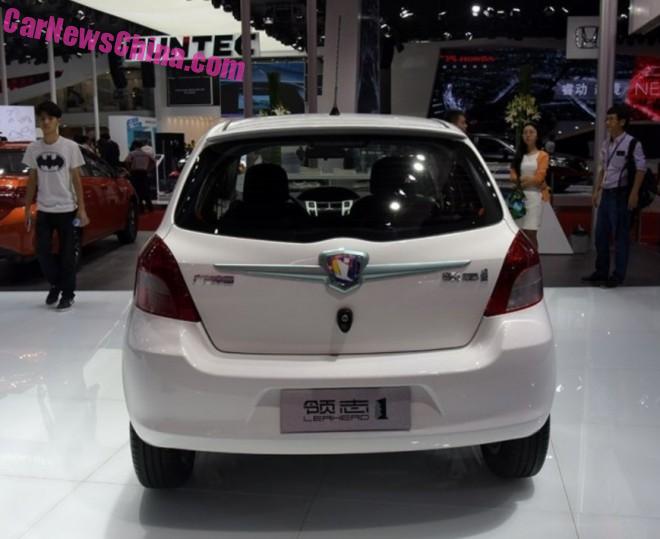 The crazy LeaHead logo depictis a white bird. Ornament is in blue-green (!).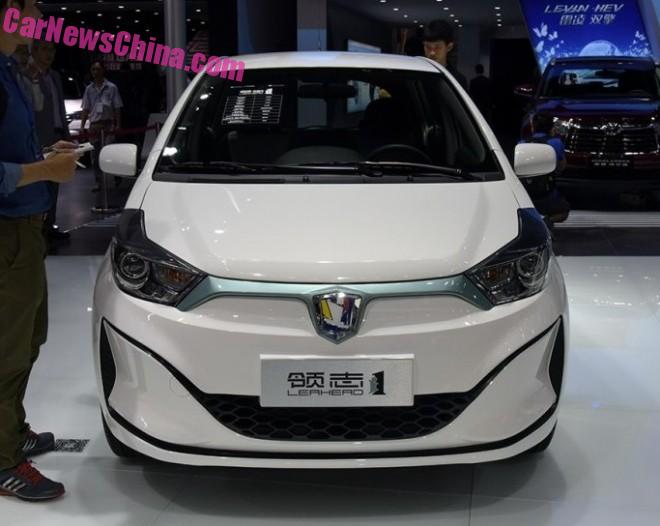 Some more blue-green at the front, and another giant Leahead logo. The whole Leahead sub-brand is a typical result of the Chinese government forcing joint ventures to make electric cars, aiming at getting foreign technology on the cheap. Naturally, foreign car makers can see through that and refuse to hand over anything new, resulting in a depressing fleet of crappy cars. Check! Check! The Exception!