There is a lot of hype surrounding the new Volvo S90 sedan. Time thus for a look at the old one, and here we have a perfect black example, Spotted in China near a Volvo dealer near the incredible Sanhe Classic Car Museum in the great city of Chengdu. The owner of the museum also owns the Volvo shop.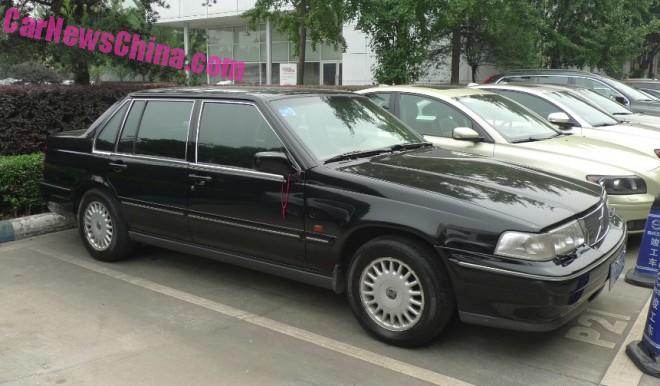 The old Vol' was in an super sonic shape, absolutely perfect, like it rolled out of the factory yesterday. Paint as smooth as Swedish snow, completely original, nothing broken or gone, and not a spot of rust or rot in sight.
The Volvo S90 sedan is a very rare Volvo because it was only manufactured for one year and eight month, from late 1996 to mid 1998. The Volvo S90 was the successor of the Volvo 960 sedan, whereas the even rarer Volvo V90 (new one coming too…) succeeded the 960 estate.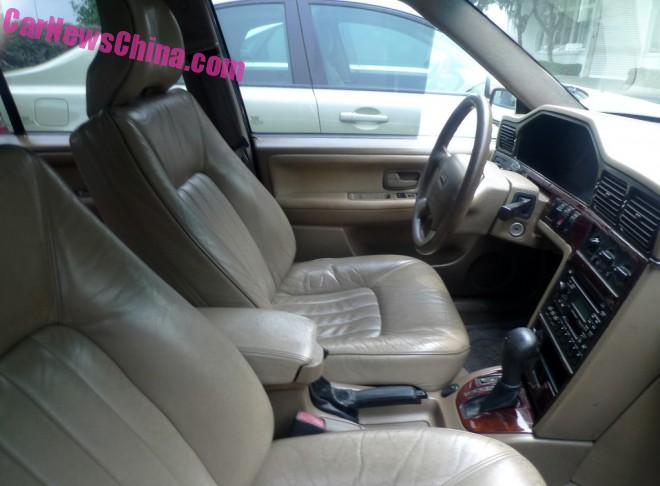 The interior was in a very good shape as well, but in need of some good cleaning, and the leather seats looked a bit worn-out. Shiny wood panels around the gear lever and on the dash as good as new. Radio-CD player is original.
Volvo S90 2.5 was powered by a 2.5 liter six-in-line petrol engine, good for 170hp and 230nm, mated to a 5-speed manual or a 4-speed automatic, sending horses to the rear wheels. Those who needed more power had to go for the S90 3.0 version, one of which we met in Beijing last year.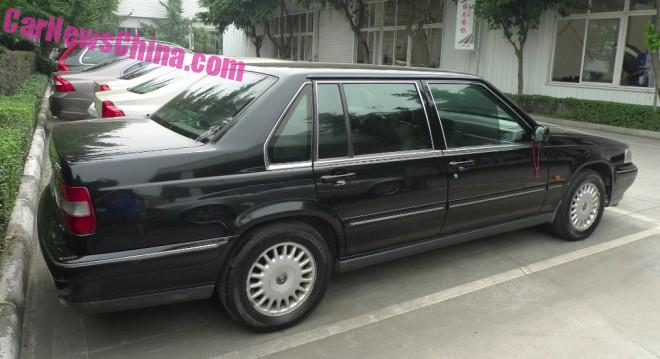 Stately understated straight lines and not a single curve too much, this versus the new car with its busy front and rear and too-trendy four-door coupe body work. Silent beauty against overly trendy design..?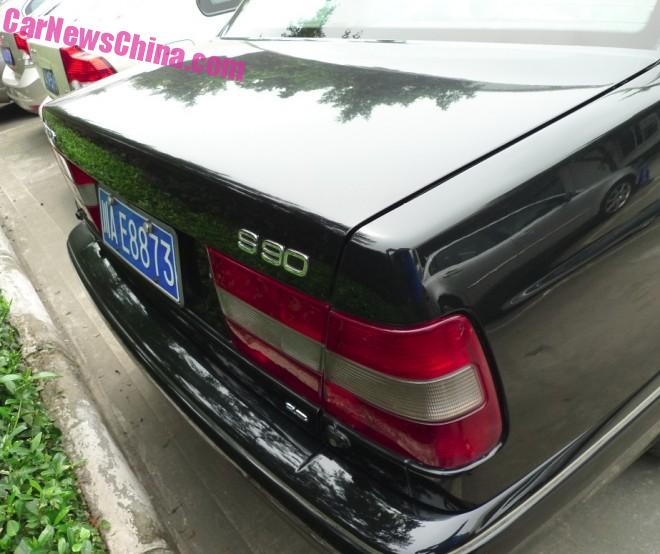 The S90 2.5.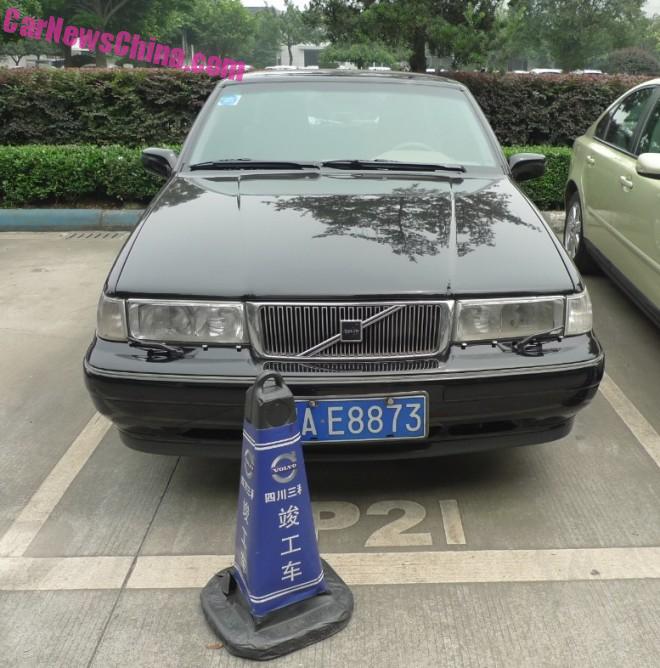 Even the grille is modest, flanked by large square shaped headlights that will show the way in every cold a night, bringing this old Swede safely home each time.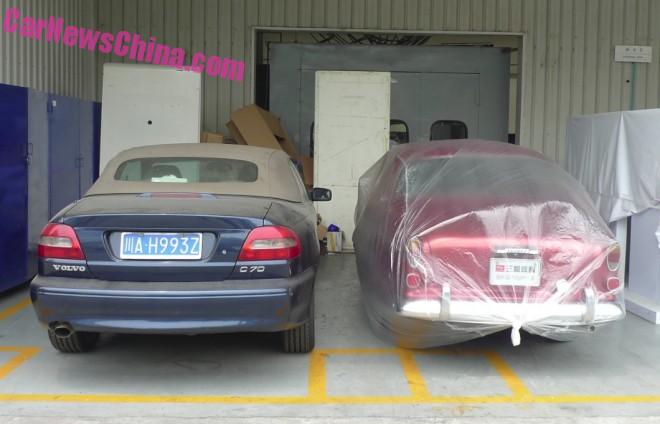 And there was more! Nearby a found a rare first generation Volvo C70 convertible and a brilliantly beautiful Volvo 120 Amazon in red, covered in plastic, freshly restored by Sanhe and ready for shipment to a very fortunate buyer.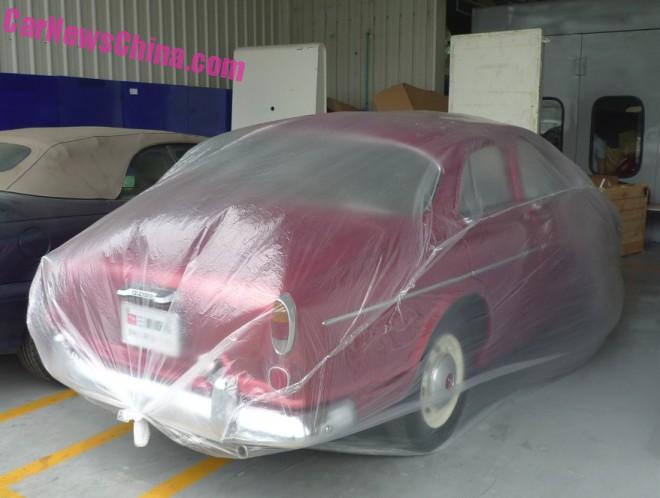 She brought back many sweet memories! When I was young my parents had a dark green 220 Amazon estate, then a green white 130 Amazon two-door, then a Volvo 240 GL estate, and finally a Volvo 240 GL sedan. Sadly, my dad switched to Saab after that because he didn't like the looks of the Volvo 850, and he thought the Volvo 940 was too big for his busines. But I am still, a Volvo man…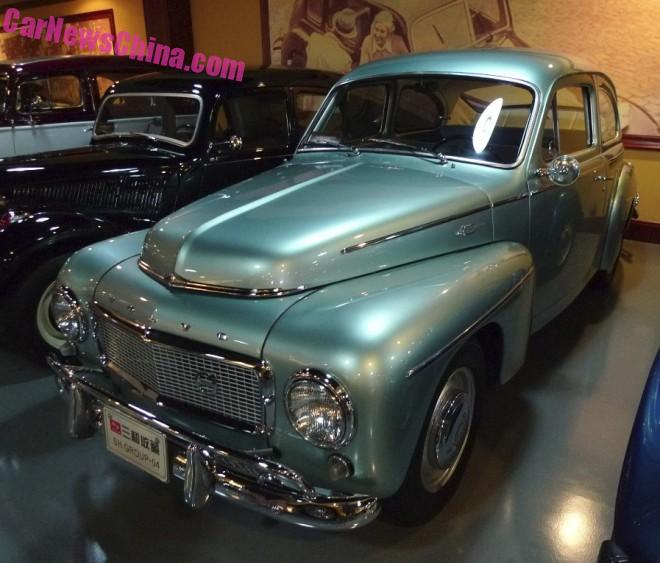 And yet there was more. An absolutely astonishing 1965 Volvo PV544, restored to the max as usual, painted in light blue, with all its chrome shining like the Chengdu sun. More on this car and the other treasures of the secret Sanhe garage in a later story.