Spectacular Spy Shots of the Qiantu K50 testing in China. The Qiantu K50 is China's first full-electric supercar, it will be launched on the Chinese car market in late 2016. Price is expected to start around 750.000 yuan or 115.000 USD.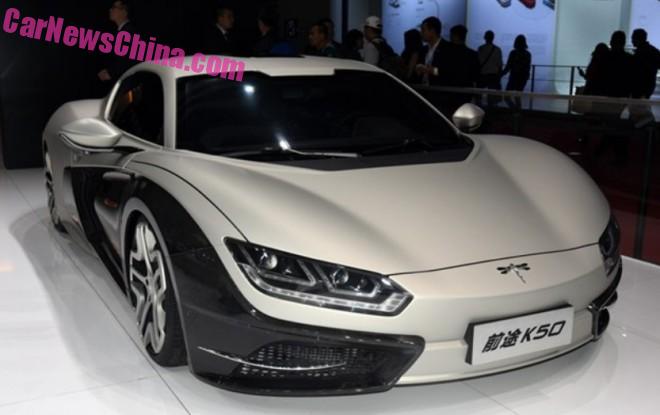 The Qiantu K50 debuted as the Qiantu K50 Event! on the Shanghai Auto Show in April. The somewhat awkward Event! name appears to have been killed off. The K50 is a further development of the CH Auto Event concept that debuted in April 2014.
Production of the K50 was confirmed in October last 2014. The company that will build the cars is called Qiantu Qiche (前途汽车), which literally translates as 'Future Auto'. CH Auto (web), a major Chinese automotive design & development company, is the largest shareholder of Qiantu Qiche.
The company is currently finalizing construction of a brand new factory in the city of Suzhou in Jiangsu Province. The factory will have an annual capacity of 50.000 cars. The product mix will consist of the K50 and two more electric cars that will be launched from 2017.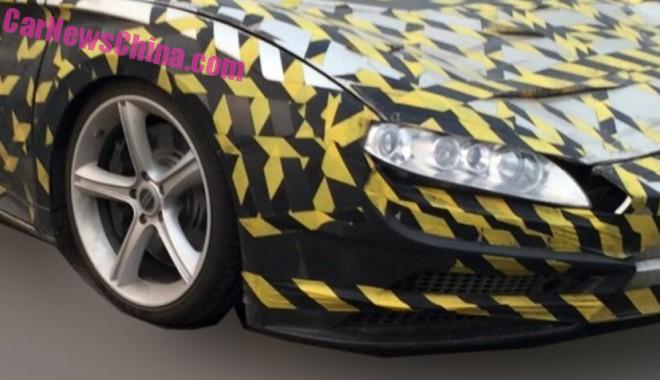 The production versions doesn't differ much from the concept cars. Front lights differ, and bumpers differ slightly. Rear now clearly consists of two parts; a short deck and a window, instead of the entirely black seemingly-one piece like unit of the concepts.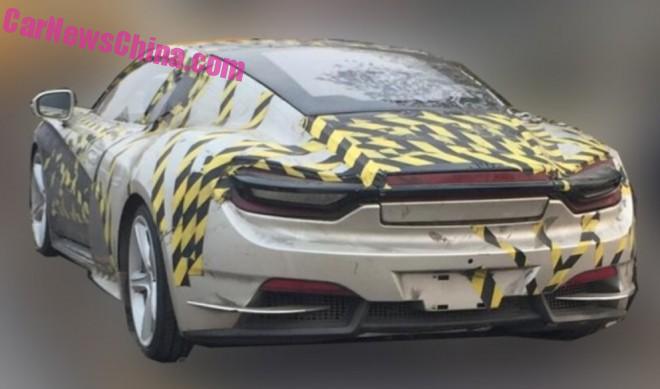 Winglets on each side of the bumper are new too. License plate area has a new shape.
Qiantu Qiche has released more detailed specifications: the K50 will be powered by two electric motors with a combined output of 408hp and 650nm. Top speed will be 200 kilometer per hour and 0-100 will be gone is 4.6 seconds. Range is now claimed to be 300 kilometer, it was 200 on the Shanghai show, so we guess Qiantu has found and fitted a new battery pack. It all sounds very promising and the car and the company seem very much for real.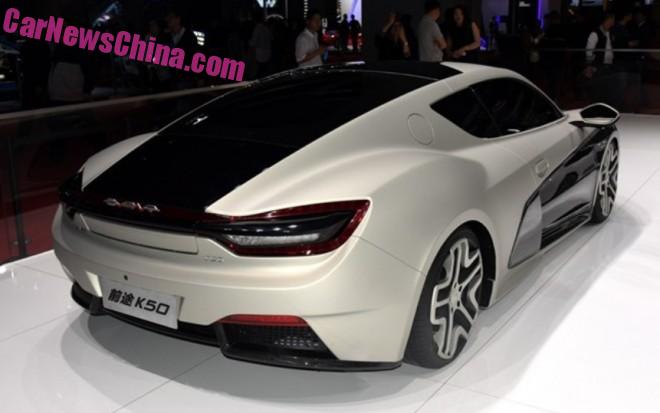 The concept.