An immaculate Ferrari LaFerrari supercar, Spotted in China by JZ-Shooting at a Ferrari dealer in the great city of Shanghai. The Italian race monster is brand new, even with the fuel consumption sticker still on the window, so it must have been one of the last ones to roll of the production line.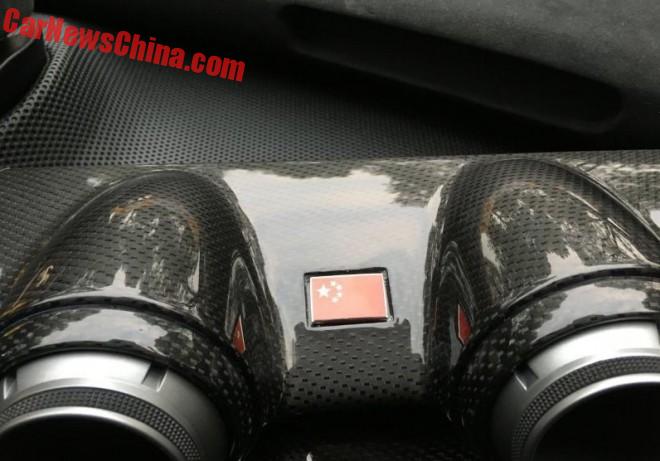 And there is the Chinese touch; a custom-designed Chinese flag ornament between the air vents. Absolutely unique and ultra hip. The flag sits in a small keep in the carbon. It seems about 3 by 2 centimeters in size.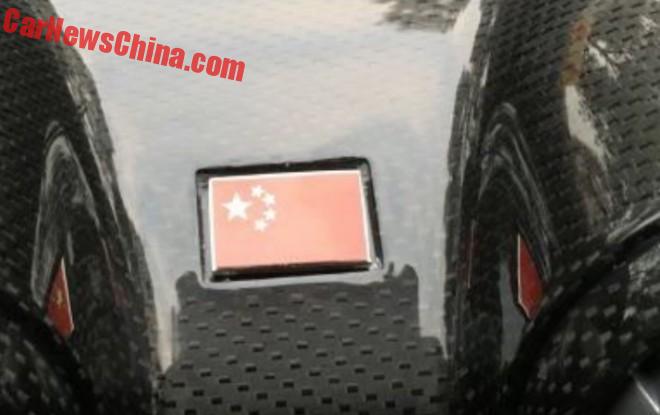 But it doesn't seem to fit too perfectly, tilting slightly to the bottom-right.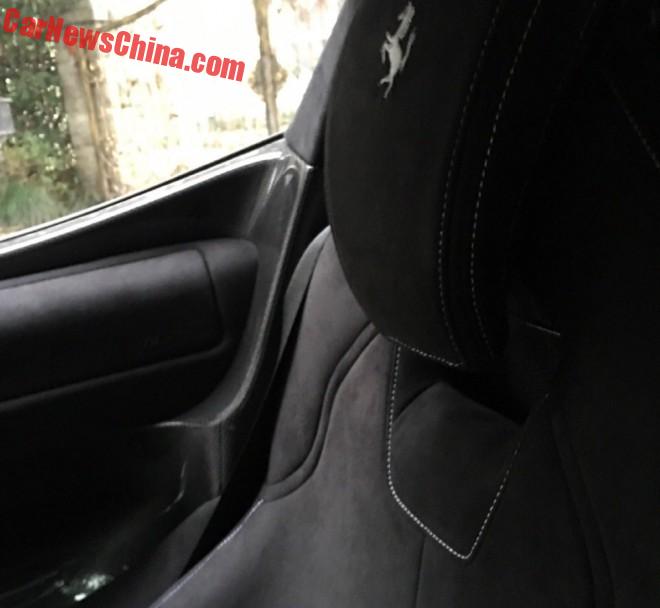 The seats are in gray-black alcantara with white stitching and a white Ferrari horse.
This particular car is the eight LeFerrari in China we know about, after a red one in Hangzhou, one crashed in Shanghai, one red in Guangzhou, one in Chengdu, a double in Shanghai, one in Beijing, and a first in Shenzhen.
When still available, the LaFerrari went for an astonishing 22.5 million yuan or 3.67 million USD. Lotta money but lotta power: a hybrid power train consisting of a screaming 6.3 liter V12 connected to a F1-style KERS system. Total output is 950hp and 900nm. Top speed is 350km/h and 0-100 is gone in only 2.7 seconds.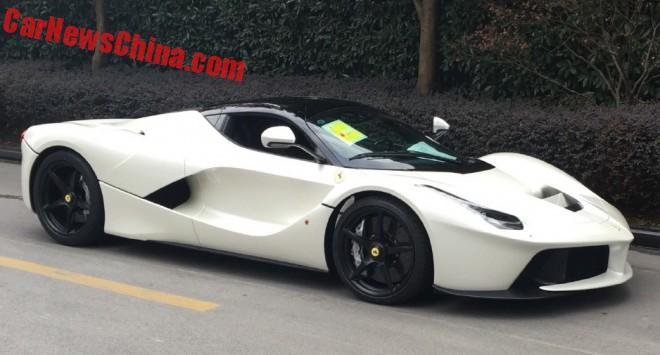 A beautiful color scheme. Body in white, roof in black, mirrors in white with black stalks, alloys in piano black, light gray brake calipers, and dark gray brake discs. Best LaFerrari in China so far.