An ultra racy Vorsteiner Ferrari 599-VX supercar, Spotted in China in the great city of Shanghai by Reader Antoine Chalendard, thank you for the photos! The 599-VX is an extra speedy variant of the Ferrari 599, developed by the American tuner Vorsteiner.
The 599-VX package was launched in 2012. It includes a modified bumper, side skirts, a modified rear bumper with a huge diffuser, a wing on the boot lid, and special five-spoke black alloys with a white rim. All the body parts are made of carbon fiber. Vorsteiner did not touch the engine, so that's still the 6.0 V12 with 612hp and 608nm.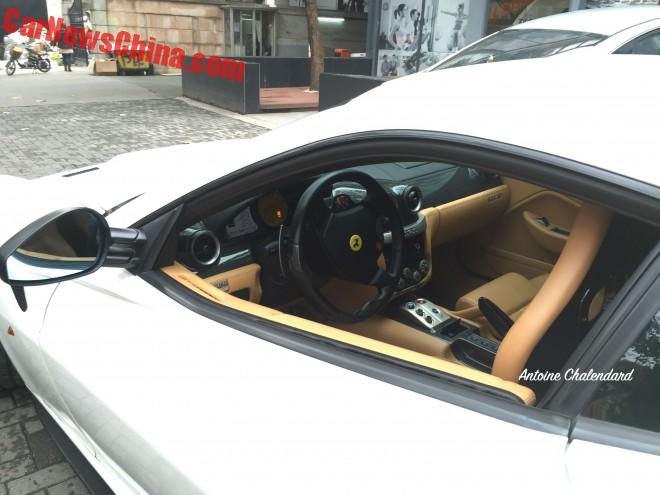 Some extra carbon bits here and there but otherwise no changes inside.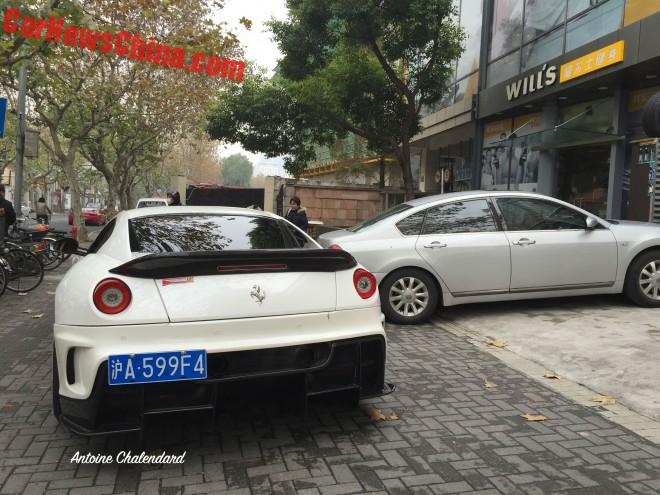 Exhaust pipes are moved up to make space for the diffuser. License plate barely misses the left exhaust pipe. Plates indeed are such unhandy things… License number is a fittingly sweet A•599F4.
The Ferrari 599 was and is a very popular supercar in China. Time thus for Famous China-Ferrari 599 Collection™: orange GTO, license, crash, modified license, Alonso Edition, hit by a tree, with friends @ FFF, China Limited Edition, Porcelain Edition, white & shiny red, with friends, azzurro blue, white & blue, red, yellow, a special-edition orange GTO, white, and another red.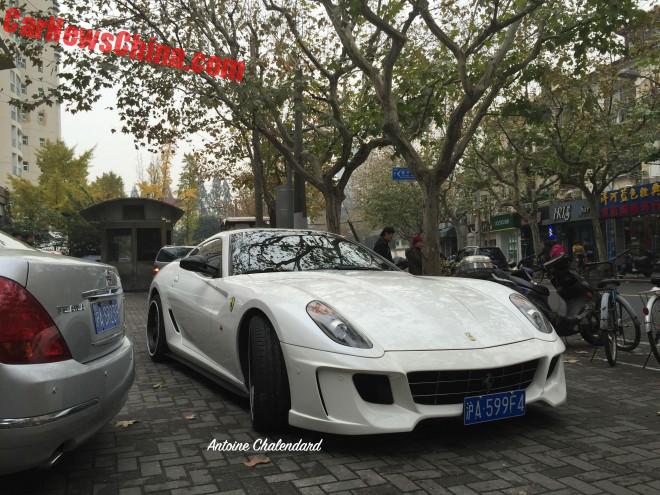 An American Italian in Shanghai.