Another supercar bites the dust in China! A bling bling Ferrari 599 GTB Fiorano crashed on a very wet road in the city of Nanjing in Jiangsu Province. The Ferrari was trying to overtake a slower vehicle when the driver lost control, leading to a 360 ending up in the barrier. Interestingly, all four wheels are damaged, indicating the Ferrari hit a lot during its circus ride.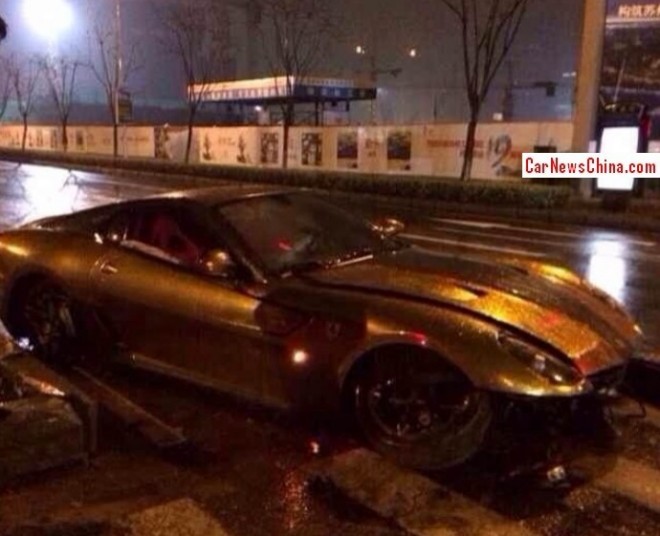 The crash happened late at night so fortunately there weren't any bicycles or pedestrians around. The driver and passenger of the Ferrari survived the crash with light injuries. The car however doesn't look too good. The front is gone, the bonnet is up, the front suspension is broken, and the rear suspension seems broken as well. But the shiny glitter gold wrap has survived the impact almost intact!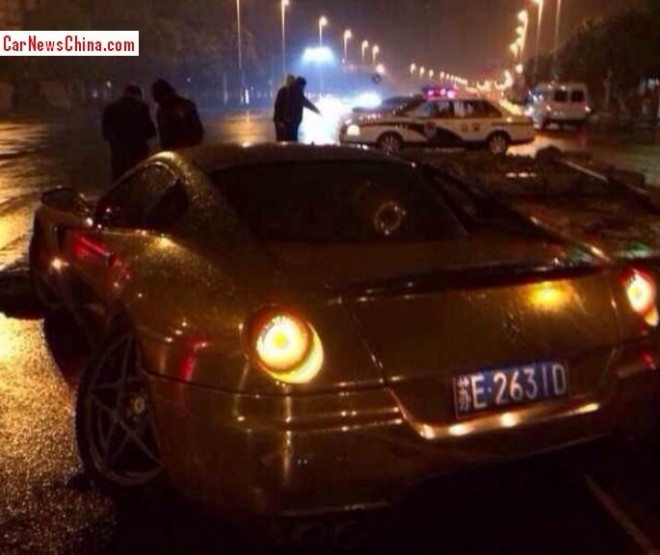 The Ferrari 599 is powered by a 6.0 liter V12 engine good for 612hp and 608nm, but we bet these Italian horses won't roam any Chinese roads for a while. Fortunately we have some other 599 supercars that actually work, time now for our Famous China-Ferrari 599 Collection™: modified license, Alonso Edition, hit by a tree, with friends @ FFF, white & shiny red, with friends, azzurro blue, white & blue, red, yellow, a special-edition orange GTO, white, and another red.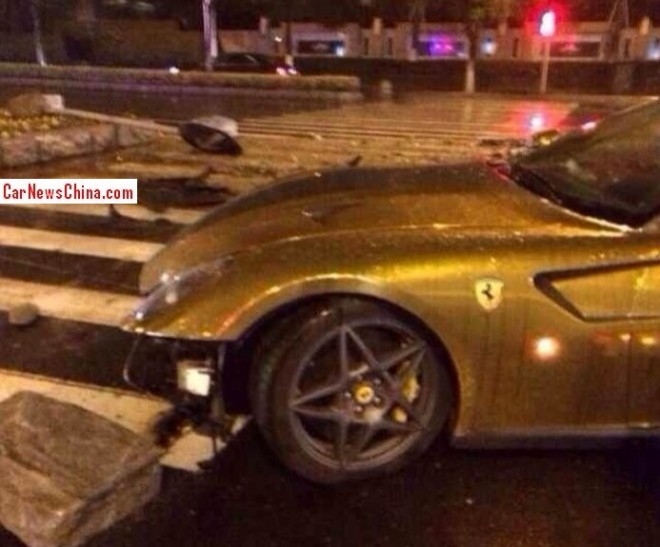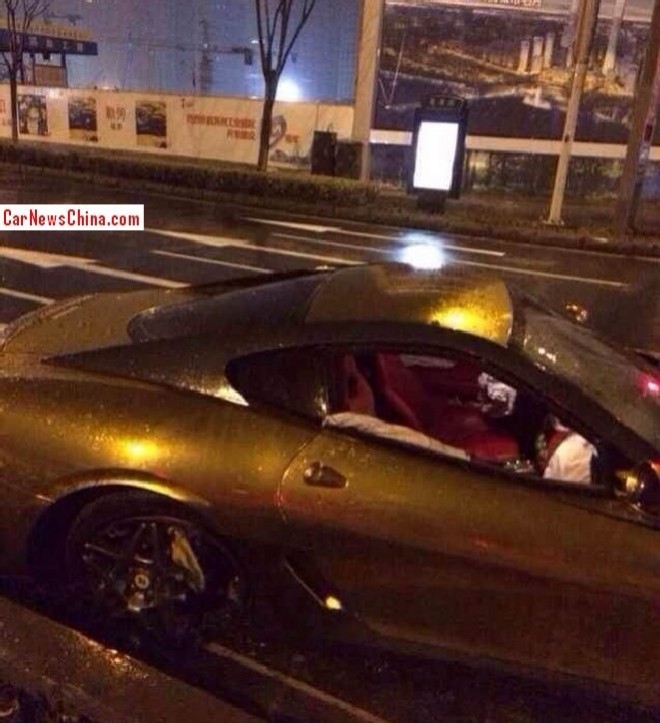 ---