A very dusty W126 Mercedes-Benz 280 S, Spotted in China on a car market in east Beijing. The good old 'Cedes was sadly abandoned but absolutely savable. Under all that dirt was a good car, no rust or rot, mostly original, and painted in a very rare light green color.
The interior needs quite a bit of work. The white (!) leather is worn and the door panels look like they can fall apart at any moment. The wood panels on the center tunnel and dash were in a better shape. Red floor mats not original.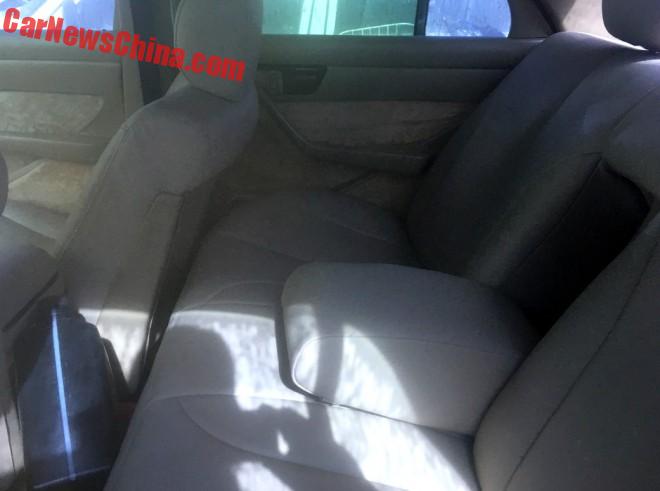 The passenger seat is likely loose, or this Benz could only carry the leg-less on the bench. Leather looks a bit better here.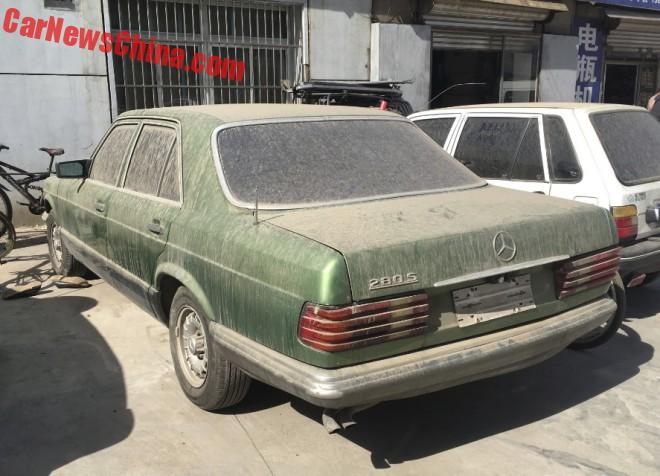 Wipe the dust away and see a beautiful green Mercedes with a white leather interior. Dream…
The W126 S-Class was made from 1979 until 1992, and the 280 S model was produced from 1979 to 1985. It was the cheapest W126 of the S-Class lineup. Power came from a 2.8 liter straight-six, good for 154hp and 233nm. Transmission was a five-speed manual or a four-speed automatic, like in this car.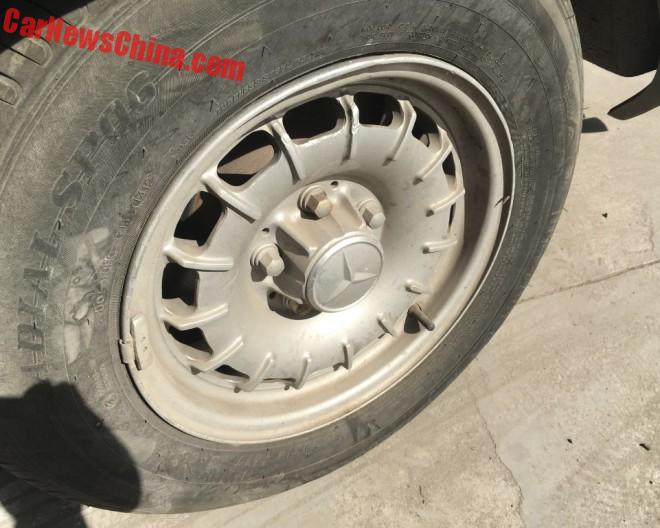 The original wheel covers.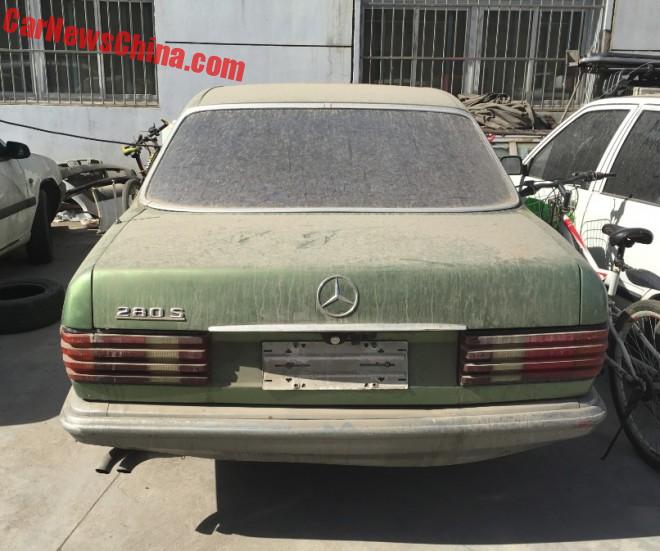 The W126 S-Class was not officially sold in China, but quite a few arrived in country via diplomatic channels, the gray market, smuggling, and some were purchased by the Chinese government for duties of state. Time now for our Famous China-W126 Collection®: 280 SE, 560 SEL, black 560 SEL, abandoned, chery red, US-spec 560 SEL, sporty 560 SEL, S280, really stretched, 500 SEL, 300SE, and another abandoned.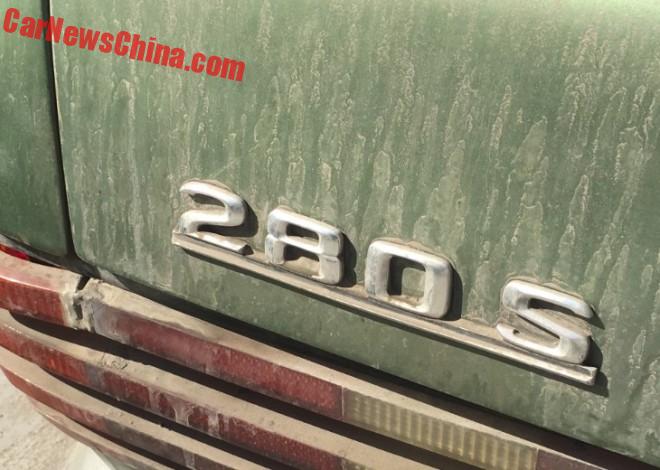 When badges were still, a work of art.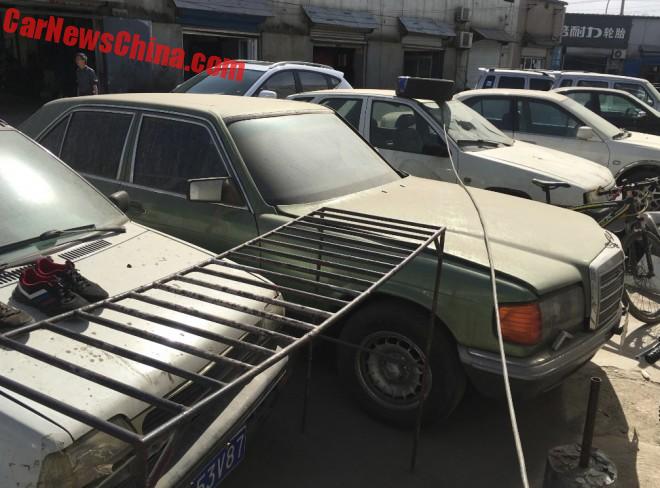 The poor car was parked between an old Alto, with shoes on her bonnet, and an even older Fukang. I didn't figure out where that cable was for. It was making fuzzy sounds and attached to a strange looking black pod. Can't be good…