On May 5, the Chinese magazine 36kr published CPCA data related to NEV sales in China, which revealed that Tesla sold 75,842 cars made in the Shanghai Giga factory. Those numbers include both export and domestic sales. However, we don't know the distribution, which will be revealed later this month.
Usually, the first month of the quarter is dedicated to export, and the last month is dedicated to domestic sales in the Chinese retail market.
The April sales are almost a 5000% increase compared to April last year when Tesla sold 1512 Shanghai-made EVs. However, last April, the Tesla China production facility was disrupted by covid lockdowns, so while 5000% might look good on paper, in reality, it is not that great.
The April sales are down 14.66% from March when Tesla China sold 88,869 vehicles. Tesla made significant price cuts in November last year and early January to boost its sales, which started a price war in China. One after another, EV makers began to offer price cuts of up to 15,000 USD. The ICE automakers also joined the race to the bottom as on July 1, many fuel cars that don't fit the new emission norm 6b wouldn't be able to sell in China. There are, however, rumors that government will postpone this deadline until the end of the year.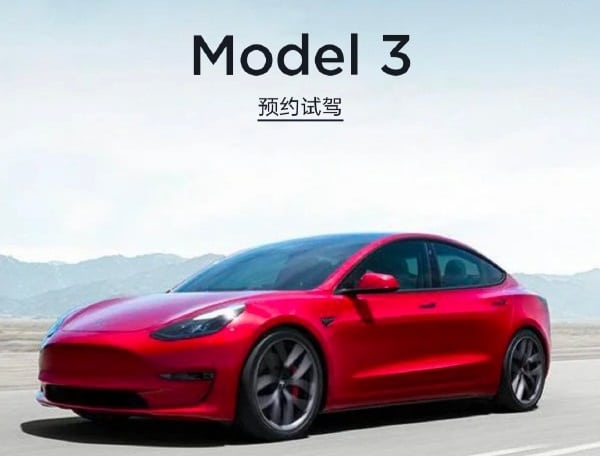 Tesla Shanghai produces only Model 3 and Model Y. Model 3 starts at 231,900 yuan (33,500 USD), and Model Y at 263,900 yuan (38,200 USD). Model Y is by far Tesla's best-selling model in China, and in March even became the best-selling car on the Chinese market.
The cheaper Model 3 faces lots of pressure from electric sedans in the price range of about 200,000 yuan as BYD Seal or Changan Deepal (Shenlan in Chinese) SL03. Model Y will get similar pressure this year as many EV makers prepare to launch their SUVs, like BYD Song L or Geely's Polestar 4.
A recent report suggested that BYD became the fourth battery supplier of Tesla as German-made Model Y is being produced with an LFP BYD battery.
Tesla sold 305,164 vehicles made in China between January and April, indicating a 66% increase from the 183,686 units sold in the corresponding period of the previous year. Additionally, the total sales for 2022 reached 710,866, representing an increase of 47% compared to the last year's figure of 2021.