The Zeekr CS1E sedan from Geely Group was spied in China. It will become the fourth model in the brand's model line. Its official debut is scheduled to Q3 this year. Moreover, the CS1E has a high chance to launch in Europe, since Zeekr will launch there in 2026. Let's get to the details about this vehicle.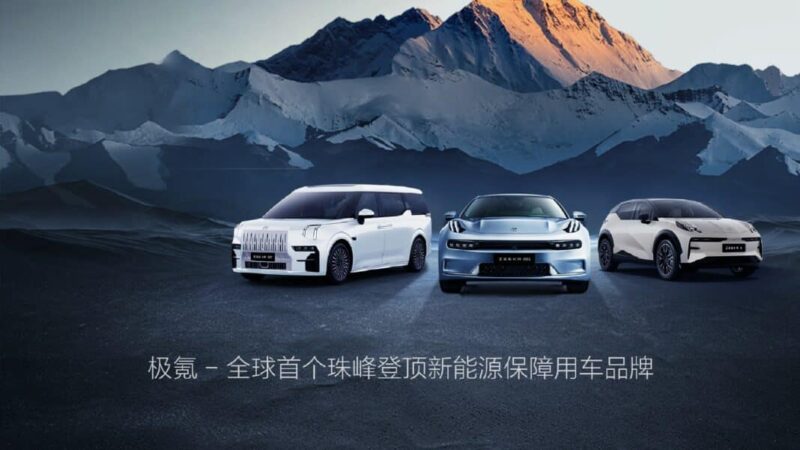 First, we will remind you that Zeekr is a high-end all electric brand under Geely Group. It was launched in 2021. Nowadays, its model line comprises three vehicles: Zeekr 001 hatchback, Zeekr 009 MPV and Zeekr X SUV. In April, Zeekr sold 8,101 vehicles. As for the cumulative sales, they reached 101,283 units. The brand's bestseller is the 001 hatchback with 6,463 units sold in April 2023. Recently, Zeekr launched the new model which is the X SUV. And soon it will launch the CS1E sedan. Together with the Zeekr X, they are more affordable models that will increase Zeekr's sales volume.
Zeekr CS1E info and spy shots
In January 2023, we have found out that Zeekr actively works on two vehicles that will be launched this year. The first one appeared to be the BX1E SUV (Zeekr X). As for the second one, it is the CS1E sedan. It will stand on the Geely's SEA architecture that underpins Lotus Eletre, Polestar 3, Volvo EX90, Smart #1, all current Zeekr models and some other vehicles.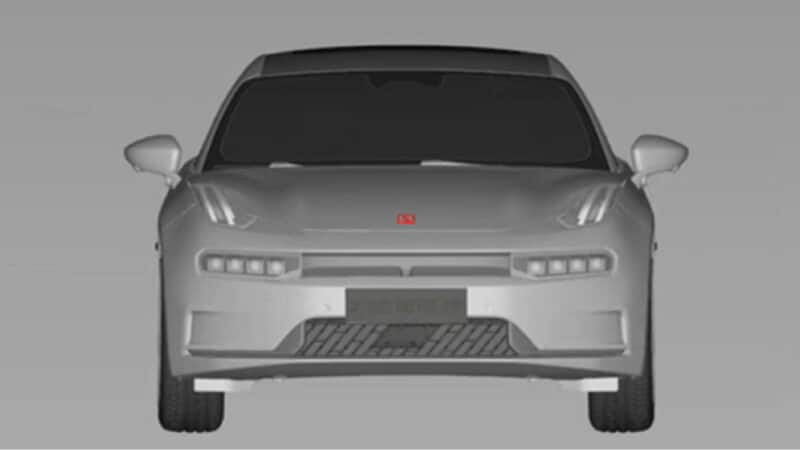 It was reported that the CS1E will become a comparatively affordable (for a high-end brand) mid-size sedan with a length of 4800 mm and a wheelbase of 2800 mm. Previously, Zeekr applied for patents for a sedan that looked quite similar to the 001 hatchback. But later we realized that the CS1E won't adopt its design. And now, more spy shots have leaked online.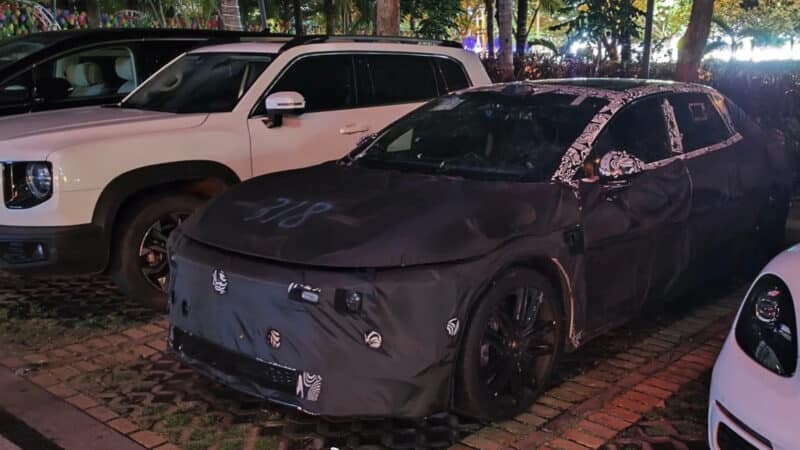 As we can see in spy shots, the Zeekr CS1E isn't a big sedan at all. It stays at the parking lot next to the Haval Dargo I, which dimensions are 4620/1890/1780 mm. Of course, the CS1E is longer than the Dargo, but their length difference isn't immense. Still, it looks like the CS1E can be slightly longer than 4800 mm. Now, let's speak about its exterior. The CS1E is heavily covered with camouflage, but we can underline some fine details. It has blocks of headlights under the hood. As for the running lights, they must sit next to the hood. The front bumper of the CS1E got a big air intake. In the back, it has a continuous thin taillight unit.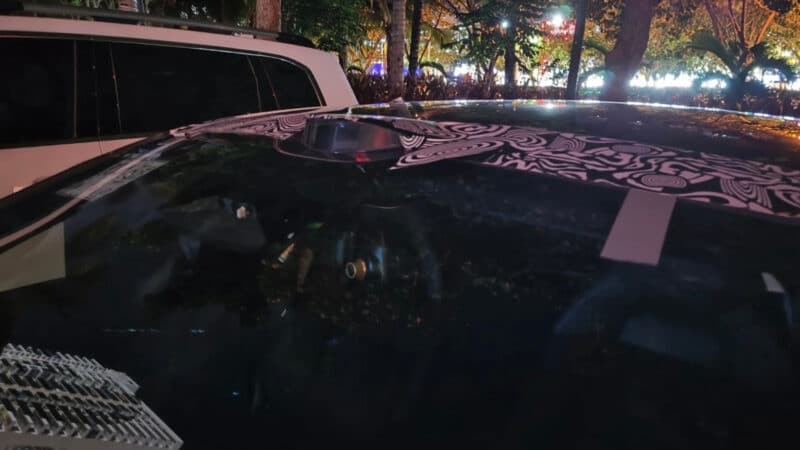 On top of the roof, the Zeekr CS1E has a LiDAR sensor. It is a quite interesting feature since other Zeekr models haven't got LiDARs. So, the CS1E can be the first vehicle to adopt this high-level tech. Its side view mirrors are similar to the Zeekr X. We can also mention a big panoramic roof. It has relatively thin pillars and five-spoke rims with Goodyear tires. We can mention that the CS1E is also equipped with an integrated DVR. As for its interior, we can only see that its front seats have integrated headrests and pronounced side support.
Editor's comment
As mentioned, the Zeekr CS1E will debut this year. As for the market launch, it can also happen later this year. Its price tag will probably sit between the Zeekr X and the Zeekr 001. So, it will be about of 200,000 – 300,000 RMB (28,300 – 42,470 USD). The CS1E's competitors are GAC Aion Hyper GT, BYD Seal, BYD Han, SAIC's Rising F7, Neta S, IM L7, Tesla Model 3, Xpeng P7i and upcoming Avatr E12. So, we can see that the competition in this segment is already pretty tight. Anyway, Geely Group has enough resources to create a competitive price and provide enough cars for dealerships. So, the CS1E can enhance Zeekr's sales.