BYD shipped 13,132 units of its compact hatchback BYD Dolphin, making it the top export vehicle in September. BYD Yuan Plus (Atto 3) shipped 9,277 units, and the sedan BYD Seal 4,803 units.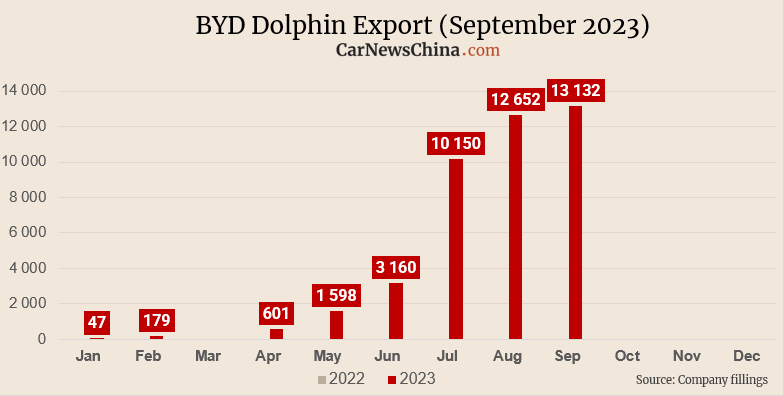 The Shenzhen-based automaker exported 28,039 EVs in September, marking the fourth month of consecutive growth. In June, the company shipped about 10k cars, July 18k cars, and August 25k cars, according to data monitored by CarNewsChina.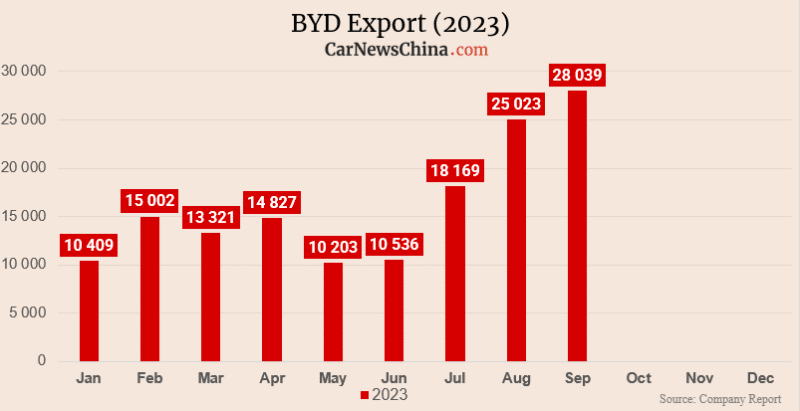 BYD recently started an EV export offensive on many new international markets, including Japan, Turkey, Bolivia, Brazil, Mexico, Australia, and the UK. It also became the EV sales champion in many countries it entered last year, like Israel, Sweden, Thailand, and New Zealand.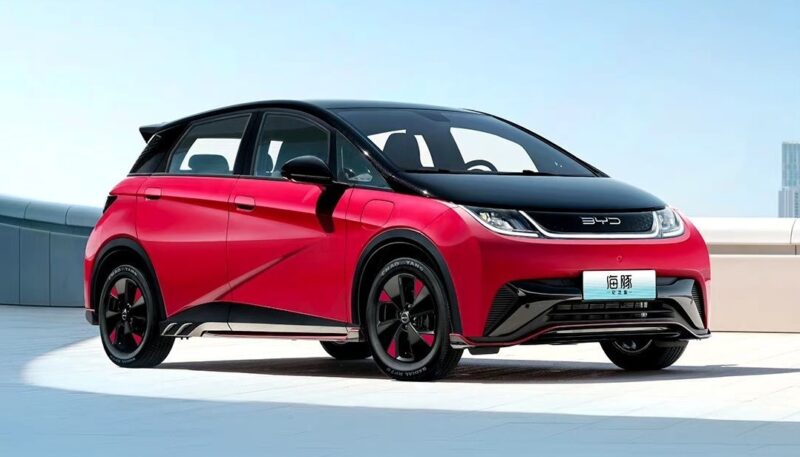 In 2023 (January – September), BYD exported 41,519 Dolphins, most of them in the last three months. Although Dolphin hit the market in China in 2021, BYD started to deliver it to international markets only recently.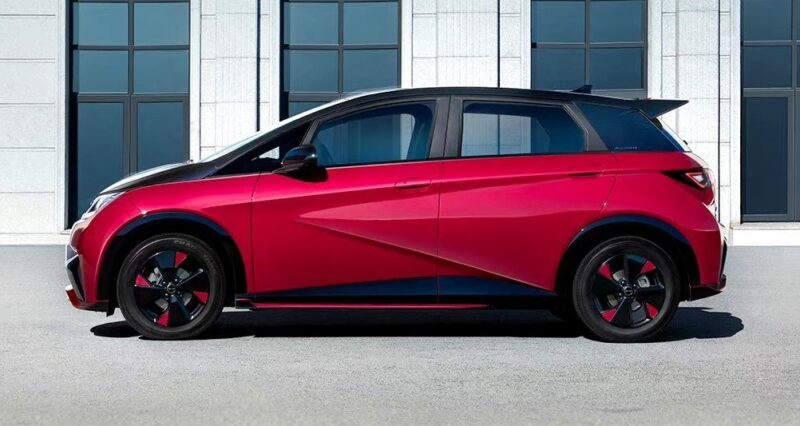 However, Dolphin is not the export champion regarding cumulative export numbers for 2023: It is surpassed by Yuan Plus (Atto 3), which exported 71,957 units so far this year. As Dolphin is getting traction, it will be a tight race for the 2023 top export vehicle.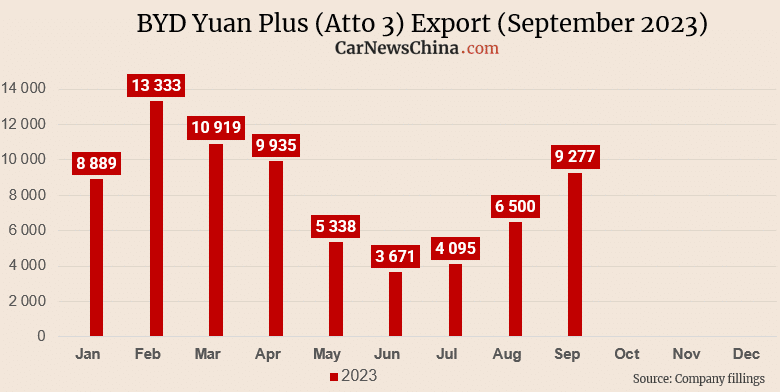 BYD Seal has exported only 7,197 units this year. However, it has the most significant growth as it tripled its overseas deliveries from 1600 in August to 4,803 in September. BYD Seal was introduced as a Tesla Model 3 competitor but sold less than expected in China, so it makes sense for BYD to utilize it for overseas deliveries and try to offer it in markets where competition is not fierce.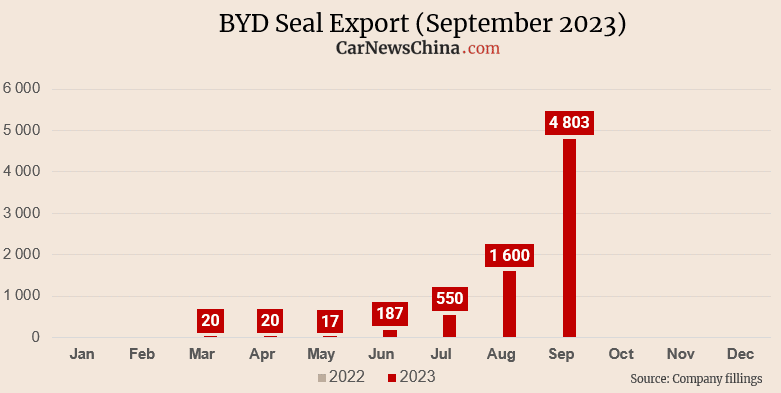 Editor's comment
Unlike Tesla, BYD uses a traditional dealership model. That gives them the advantage of penetrating markets more quickly and with greater flexibility using the help of local dealers. BYD is also not afraid to hit emerging markets, and this bet seems to work as their EV adoption is faster than anticipated.
Also, for those markets, BYD has a lot to offer. Wang Chuangu, BYD's founder, is a famous cost cutter, so you won't find any fancy stuff on BYD cars such as lidars (which 80% of drivers won't even need), autopilot systems, or smart ADAS SW.
BYD is also very vertically integrated, so aside from building cars, they mine their lithium, make their batteries, and operate their fleet of colossal ocean transport ships. All with one goal – to deliver decent vehicles for a decent price. There are also cons of such a spartan strategy, as older models occupied the bottom parts of quality tests in China.
However, BYD is aware of that and also that the margin on those vehicles is shallow. Thus, this year, they launched two premium subbrands. The flagship brand, YangWang, is famous for its U8 SUV, which can float on water and tank turn. The second was Fang Cheng Bao, which is positioned under YangWang.
We will keep an eye on the BYD Dolphin vs Yuan Plus race.