On April 24, spy shots of the first pure EV from Li Auto appeared, and the Chinese design studio created renderings based on it. The MPV is covered in heavy camo and reminds Toyota Previa a bit. Li Auto's leaked product planning shows that it is an MPV codenamed Whale W01 and will officially debut in the year's second half.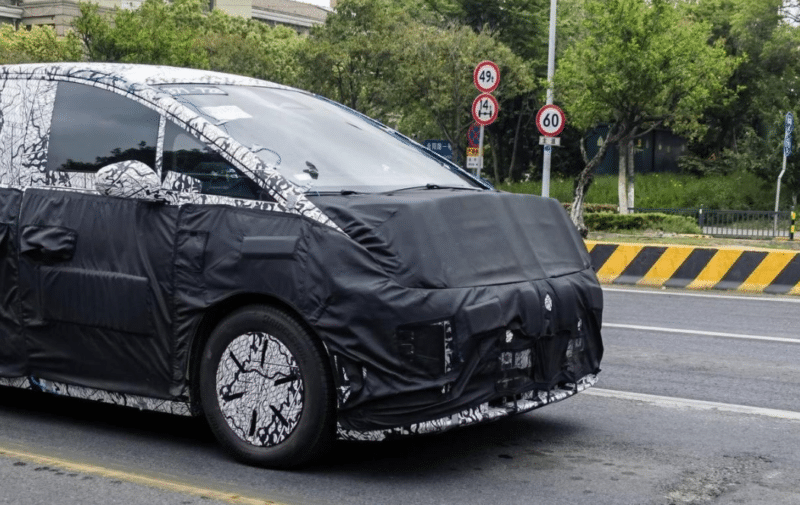 Li Auto's upcoming W01 model will feature several notable firsts for the company. It will mark their debut in the MPV segment, their first fully electric vehicle, and the first car to showcase a new design language distinct from their current lineup.
The Beijing-based company currently sells three SUVs – L7 – launched in February, and L8 and L9, launched earlier in 2022. They all look very similar but different in size, which resulted in many jokes in China when unveiled. L8 is a replacement for the discontinued Li-One, the company's first car, while L9 is a large SUV, and L7 is positioned under the L8.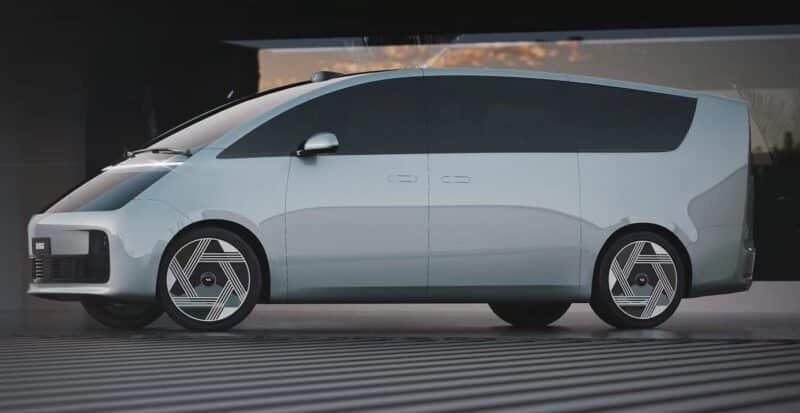 Electric MPVs are now very popular in China, and the market is overcrowded. W01 will compete against Zeekr 009 and Denza D9, which are selling very well, with SOE Dongfeng's Voyah Dreamer and the upcoming Maxus Mifa 7. Also, Xpeng H93 (codename) MPV is about to be unveiled soon. Only Nio said they don't plan MPV shortly.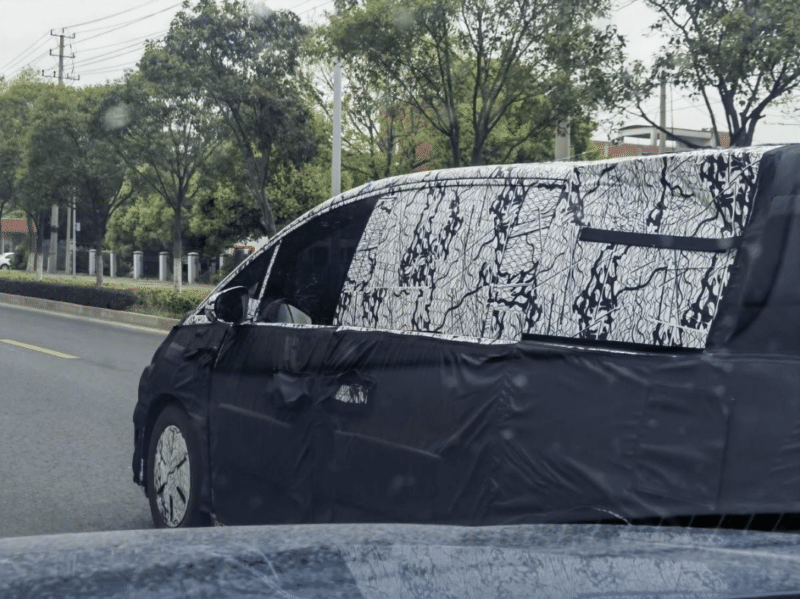 W01 will be built on 800V architecture and feature a Qilin battery CATL good for a 1000 km range. The leaked pictures show that the car will be huge, about 5.2 meters long, and the vehicle will be produced in Li Auto's Beijing plant.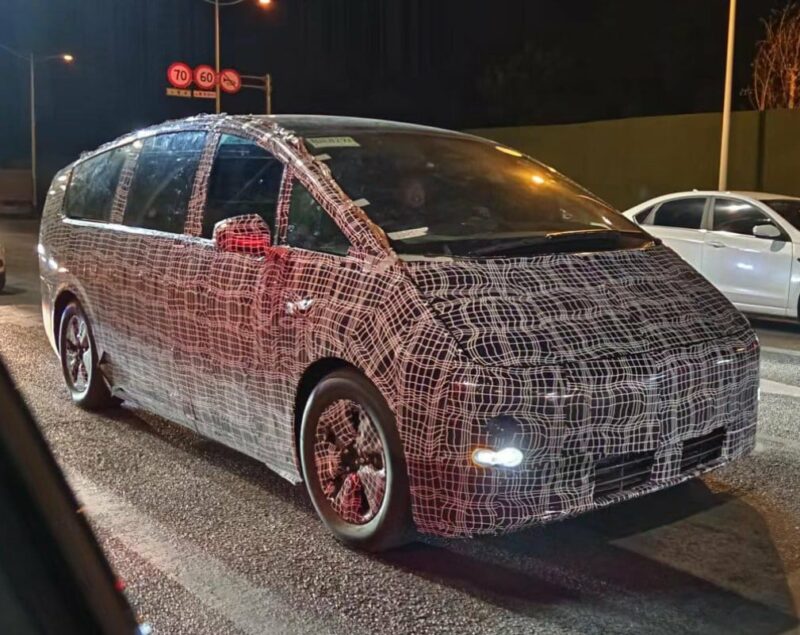 Li Auto's MPV was expected to appear at Shanghai Auto Show, but Li Auto didn't bring it. However, according to the leaked product planning, the MPV will debut in 2023. Li Xiang, CEO of Li Auto, also announced they have five new pure electric vehicles in their lineup.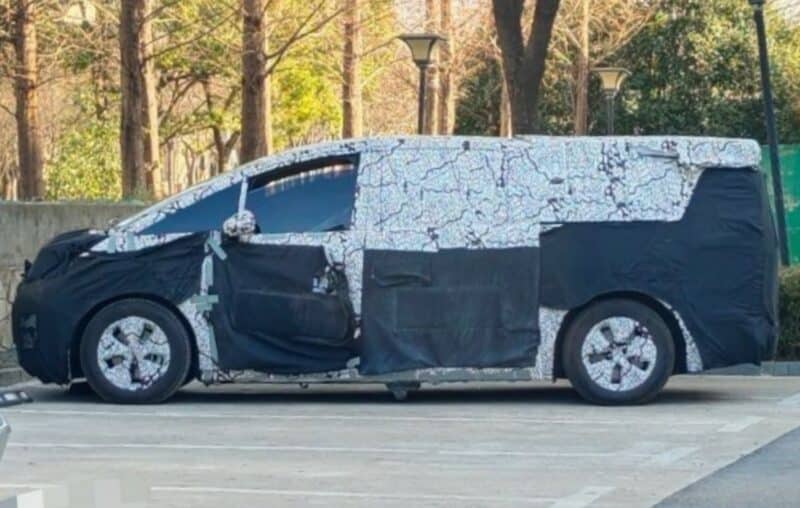 The rumors about new Li Auto's MPV started in 2021 when the first spy shots appeared, but the company denied it is working on MPV. Another spy shot appeared in the summer of 2022 from a Chinese blogger 肉肉爸比 and the MPV was spotted in front of the company's Beijing HQ. Later the product planning leaked, showing Li Auto working on a new MPV to be released in 2023 – Whale – and SUV codenamed Shark.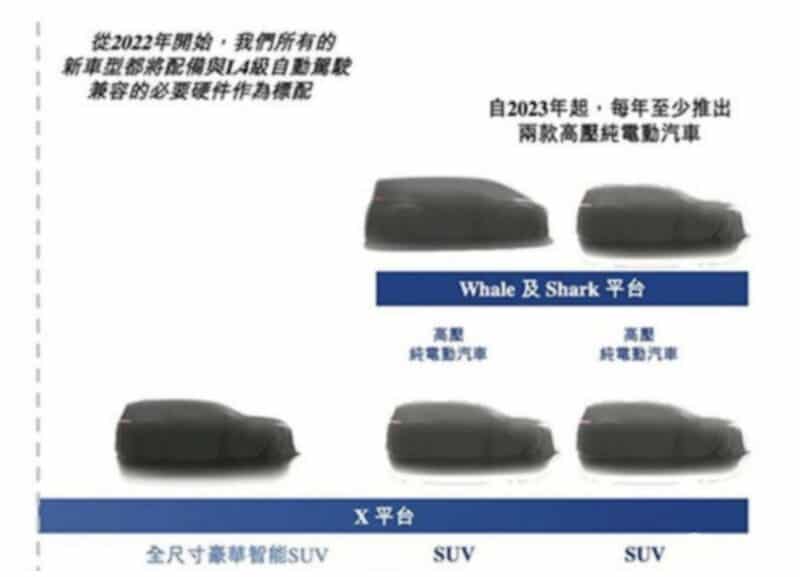 Li Auto announced its electrification plans for the first time at Shanghai Auto Show last week. The company said they plan to launch five pure EVs by 2025, and their first EV will feature a Qilin CATL battery. They also unveiled a silhouette of their first pure EV, the MPV W01.

Editor's comment
Li Auto is having its moment. They sold over 20 thousand cars in March, double what Nio sold and three times more than Xpeng. That is even more impressive considering they sell premium vehicles, but less impressive when we realize they sell only EREV. Still, EREV cars can be regarded as much more EVs than any other drivetrain type as ICE is included only as a power generator for the battery, not connected to the wheels. The electric motor and battery take care of everything else. It is marketed as an EV for people with range anxiety, and this bet worked for Li Auto as their customer base is rising.
It would be interesting to watch how Li Auto owners used to EREVs will continue being Li Auto customers when the company switch to pure EVs only. But that point is still far away. For example, BYD offers many of its models in pure EV (BEV) and PHEV variants, and the proportion of sales is about 50:50 (BEV: PHEV). We expect Li Auto will offer both drivetrain variants of their models in the next few years.