Because Friday we have a very sweet Chinese girl crawling all over Lamborghini Gallardo. The girl is rather conservatively dressed in a few pieces of black cloth, the Gallardo is slightly more hip in a shiny red wrap. Click on Pics for Bigs™. Bit NSFW.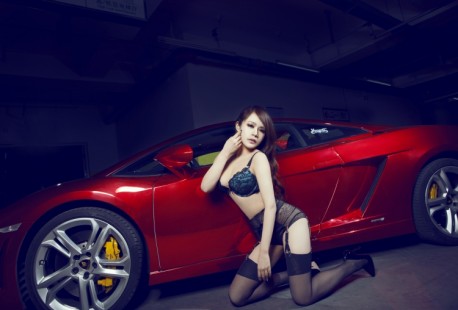 The Lamborghini Gallardo is a mighty popular supercar in China. Power coms from a 5.2 liter V10, good for 552hp and 540nm. Price in China starts at 3.48 million yuan or 576.000 USD. Lotta money and that's still without the girl.
Here is our Extremely Famous® China-Lamborghini Gallardo Collection™: crash, Sesto Elemento R/C, orange, yellow, crash, orange with Mac, tree-crash, matte black, license plate, pink, Balboni, LP550-2 GZ8 Edizione Limitata, shiny green, chrome, Reventon, crash, GZ8 Edizione Limitata, shiny-blue, matte-black & orange, water melon, red wheels,  HK20, pink, matte-black, gold, pink, another pink, lime-green, in gold, one purple, another purple, Gold Edition, and a Spyder Performante.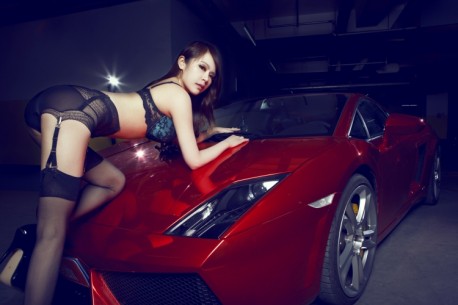 Looking for the engine.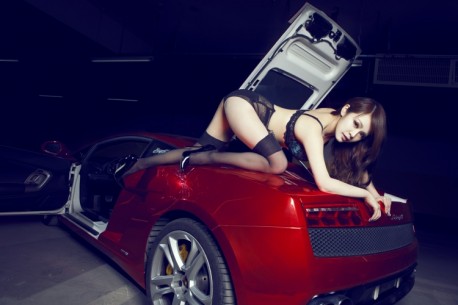 Looking for her bags.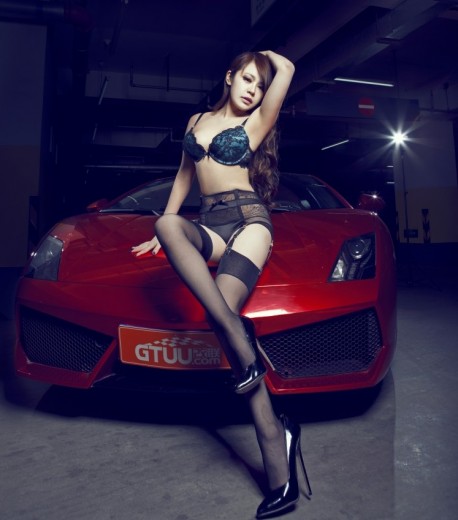 Those heels will scare many a man but Lambo is unfazed.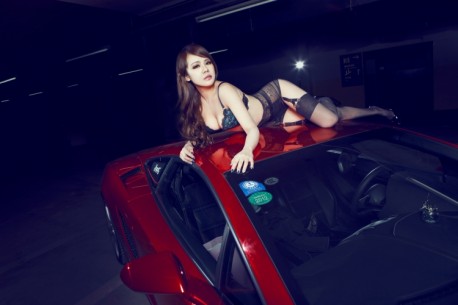 Looking for the stickers on the front window that prove the vehicle is properly insured and inspected.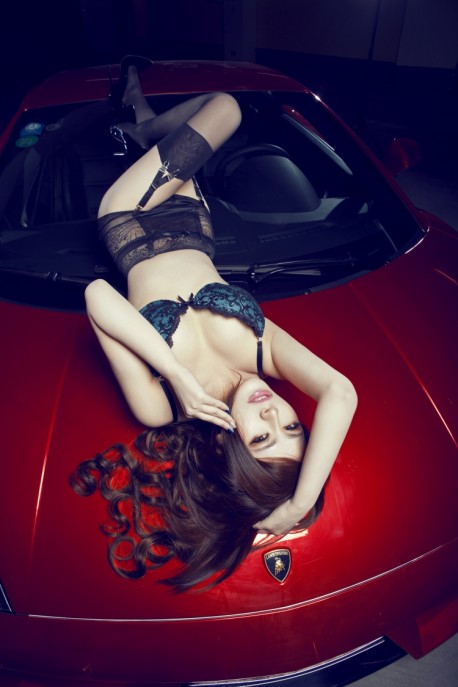 Looking for the stars.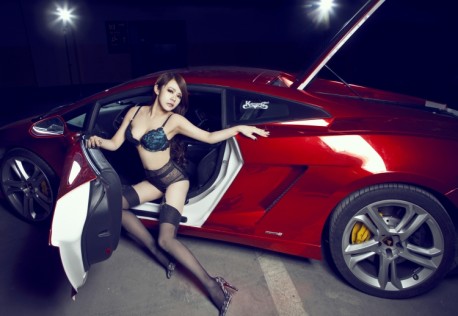 Ready to ride but legs don't fit in cramped cabin.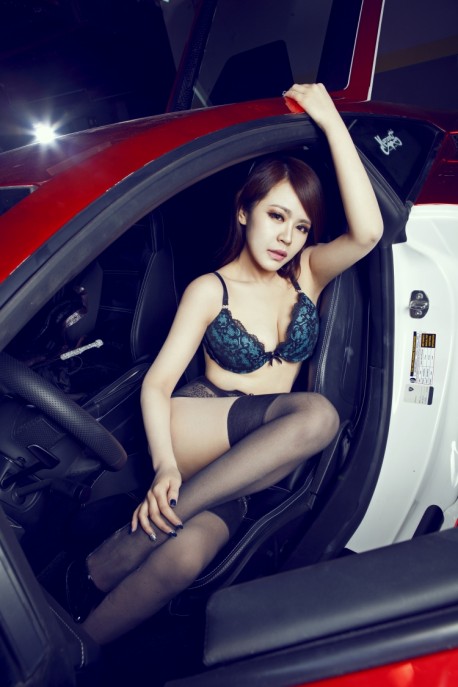 Arms don't fit in either. This sweetie needs something BIG.