Today in China Car Girls a very pretty Chinese girl growling all over a sporty Buick Regal GS. The girl wears a tiger printed mini skirt, Pink shoes, very kinky black gloves, and not much else. The Buick Regal GS is painted in white and stands on standard alloys. Slightly NSFW below.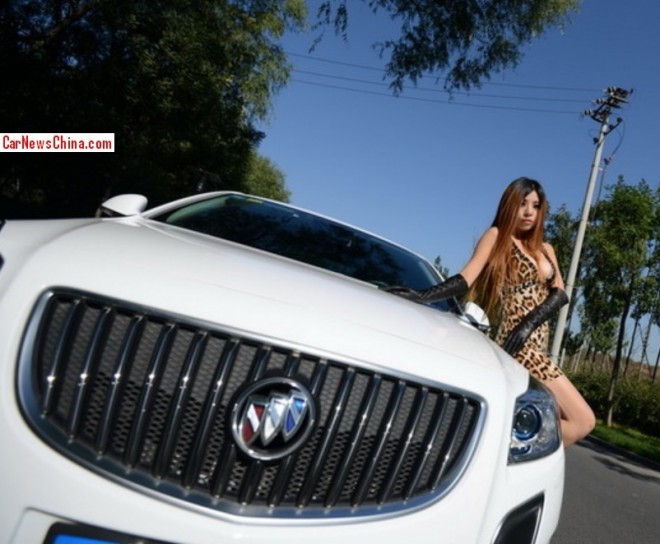 Power comes from a 2.0 turbo with 220hp and 350nm.
The China-spec Buick GS is kinda fake. It doesn't come with the 270hp engine that powers the U.S.-spec GS. Instead, it is powered by a rather lame  2.0 turbo with 220hp and 350nm. However, the Buick Regal GS is still one of the most powerful cars that are manufactured in China.  Price starts at 239.900 yuan. The white car on the photos is an oldie, the facelifted Regal was launched in September.
The Buick Regal series is not too popular in China, as most Chinese car buyers find it too cramped in the back. But those who buy a Regal tend to like it a lot. Here is our Famous China-Buick Regal Collection™: matte blue, matte orange, Pink, matte black, Expo 2010 Edition, lime-green,  matte purple & silver, pink and silver, a pirate, an orange taxi, and all-silver.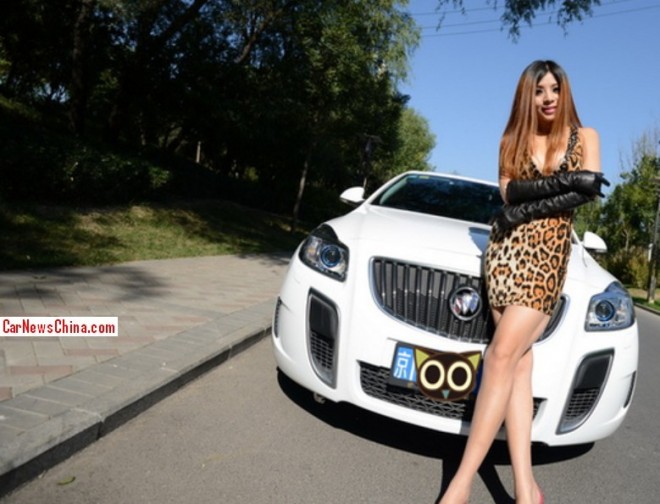 The girl and the car live in Beijing. The girl is 28 years old and is still unmarried, and without boyfriend. She works on a freelance basis as marketing consultant, fashion designer, and part-time model. The Regal is jointly owned by the girl and her parents. This happens a lot in China where families like to put all their cash together to buy a car. The Regal replaced an old BMW 3-Series sedan. The girl sometimes feels a bit sad about that, especially when see meets up with her friends who all drive BMW. However, the girl and her family are overall very satisfied with the fine white Buick.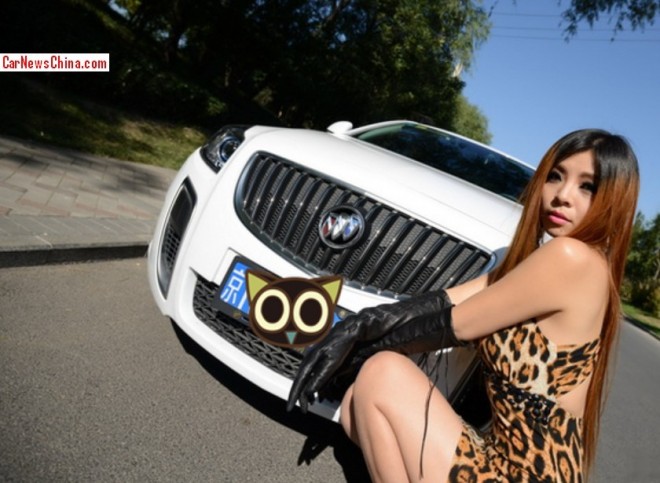 Gloves long enough to help a cow give birth. Or…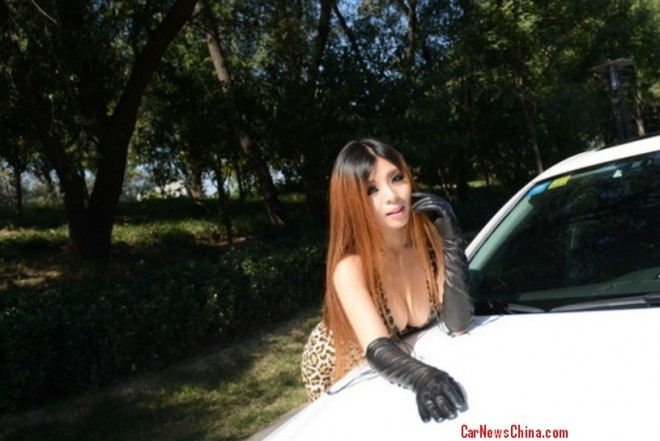 Cow calf doesn't need mama cow for milk.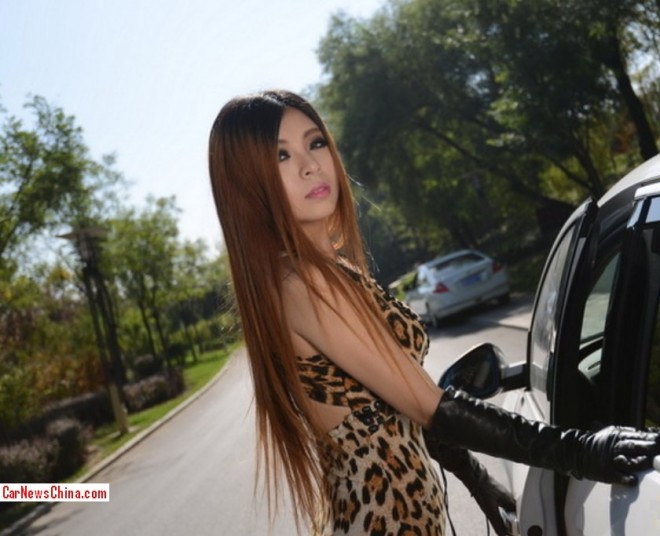 Opening a Buick's door in a sensual sexy way. This girl can do.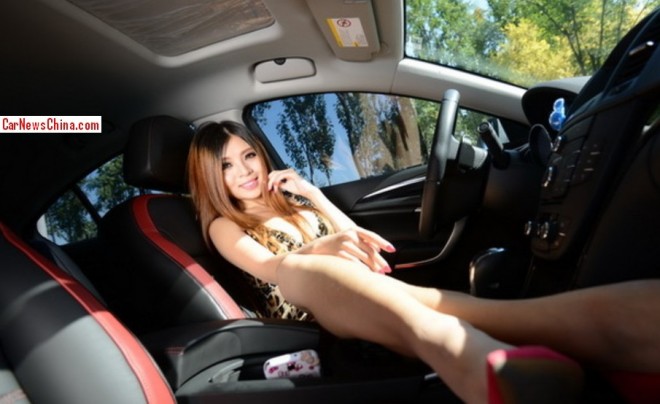 Gloves are off for driving. Long legs just fit in. Seats come with red lining for sporty.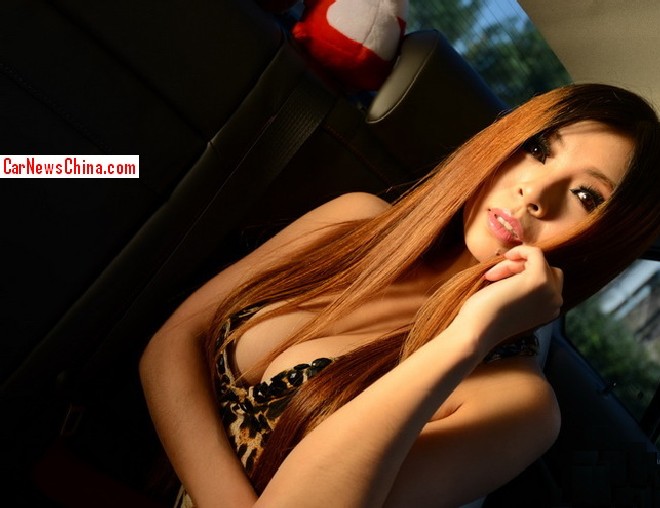 Red hair very hot.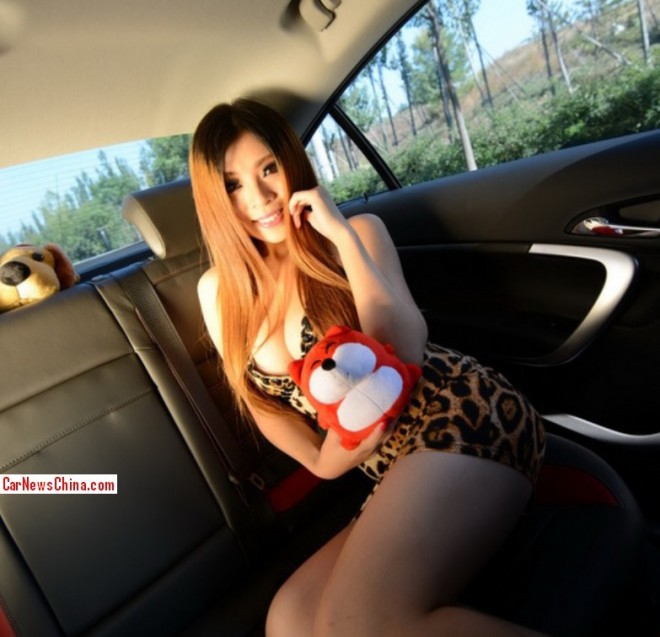 On the back seat. Wanna be the bear.