A very Bling Smart ForTwo, Spotted in China on the Beijing Tuning Street. The good Smart was wrapped in an eye-sticking silver chrome wrap, and further smartened up by sporty 9-spoke alloys, and not much else. The wrap was of high quality, sucking light out of the sunny sky and mirroring the wide surroundings.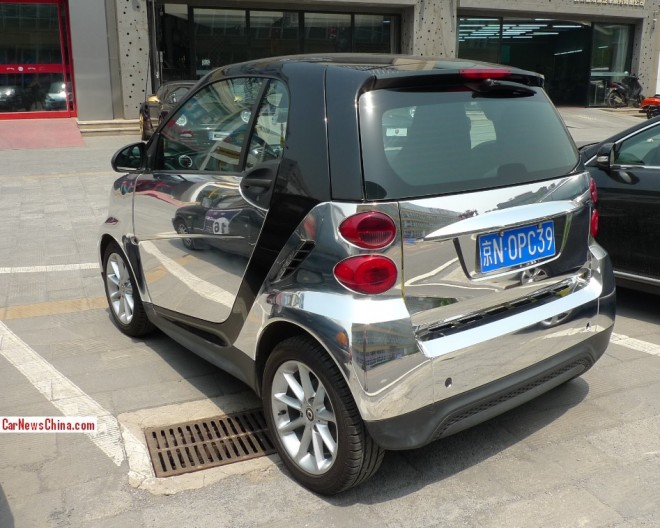 The wrap was neatly applied over the bumpers but the doorhandles and mirrors were left untouched. Red rear lights match perfectly with silver shiny body. The Smart ForTwo is a popular car among young and hip girls in the city. Price in China starts at 115.000 yuan and ends at 225.000 yuan, and then there is the Jeremy Scott Edition, still available for a massive 388.000 yuan.
Time now for out almost Famous China Smart Collection™: Brabus Dragon, with girl, body kit, shiny green, ForSpeed, super wide, pink,  Hello Kitty, and Bling.