A very happy Volkswagen Scirocco sporty car, Spotted in China on the Beijing Tuning Street in east Beijing. The speedy Volkswagen is wrapped in an eye feloozing froggy green wrap, and further Volxed up by darkened windows, darkened front lights, a completely black grille, a black roof, and racy tires with black multispoke alloys.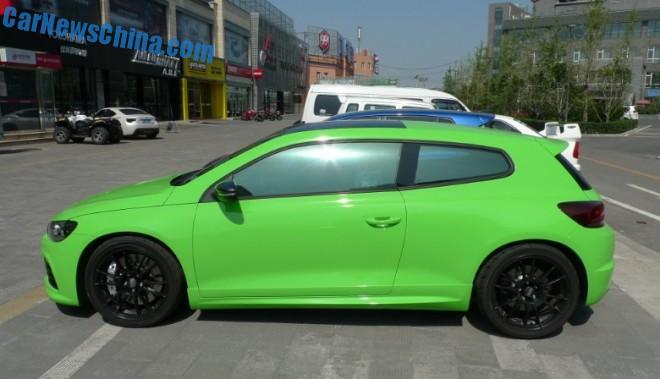 The wrap was of the absolute highest quality, perfectly covering the mirrors and doorhandles. The mirrors however are in black, matching with the windows, wheels, window-frame, and B-pillar.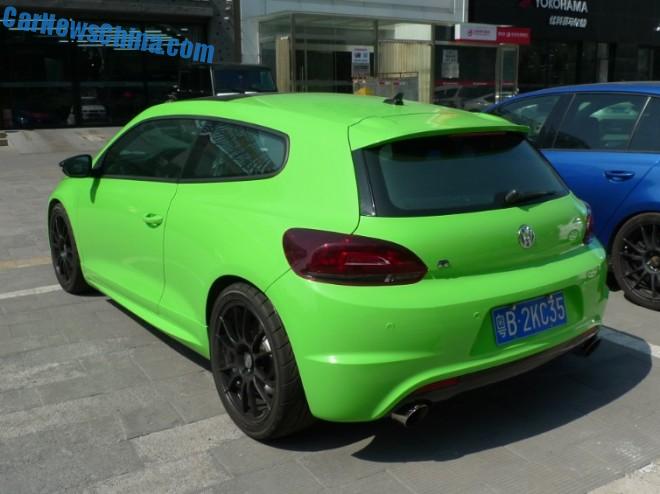 The Volkswagen Scirocco is imported into China and a rather popular speedy car. Price starts at 239.800 yuan and ends at 466.800 yuan. The R is the fastest version powered by a hefty 2.0 turbo with 250hp and 330nm.
Time now, for our Famous China-Volkswagen Scirocco Collection™: race car, Pinky Porsche, big wing, low rider, Audi, matte black lowrider, white black, body kit, purple, low-pink rider, only bodykit, pink, an AMG and orange.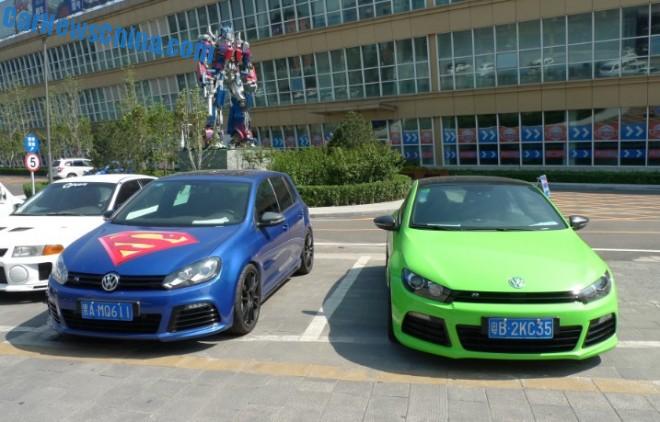 With Golf R Superman.