A very fatass Volkswagen Scirocco, Spotted in China in the Beijing Tuning Street in the east of the capital. The virile Volkswagen was wrapped in a shiny Pink wrap, and further porned up by a carbon-fiber style bonnet, a big body kit, a black grille, black headlights, black mirrors, black windows, and extremely coolio wheels with…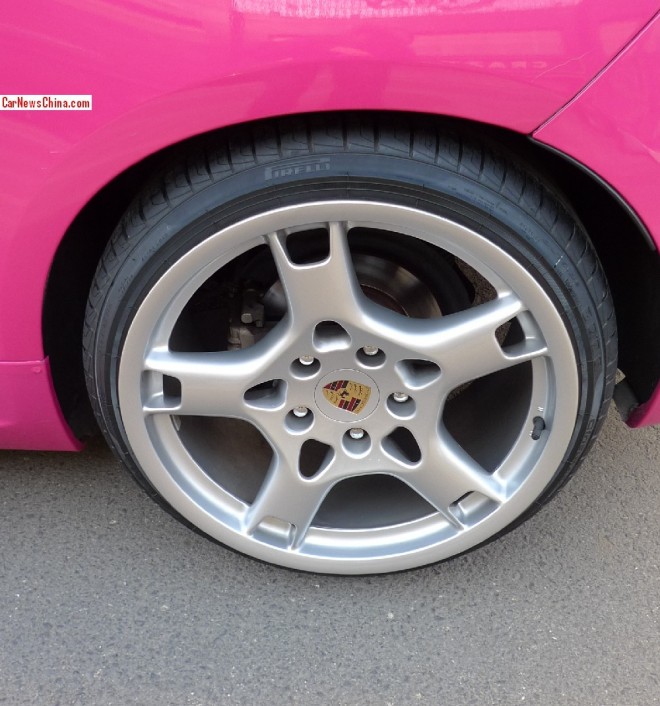 … five-spoke Porsche alloys.
The Volkswagen Scirocco is imported into China, price starts at 255.800 yuan and ends at 332.800 yuan. Engines: 1.4 TSI and 2.0 TSI. The Scirocco has fast become a very popular car among the young and hip who think themselves too young and hip for a sedan or a Golf.
Time now, for our Famous China-Volkswagen Scirocco Collection™: big wing, low rider, Audi, matte black lowrider, white black, body kit, purple, low-pink rider, only bodykit, pink, an AMG and orange.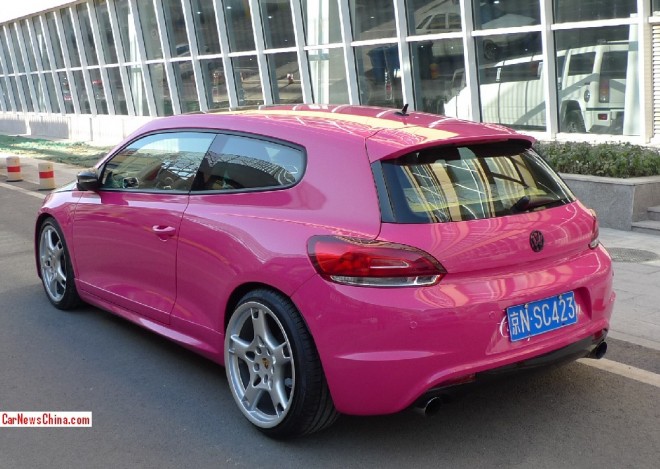 The wrap was of the highest quality and neatly extended over the bumpers, mirrors, and door handles. Rim around the window perfectly in black. Volkswagen logos in some kinda matte black. Rear lights sadly standard, but shiny exhaust pipes are really good!
---