The 2014 Guangzhou Auto Show is sadly nearing its end. Time thus for a Second Load of Chinese Car Girls. The good times have really returned, there weren't any restrictions on chick-ware in Guangzhou, by far the hottest city in country, in many different ways. We are starting again with Beijing Auto, which apparently feels very free down south as well. Babe is standing next to Beijing Auto Senova D20. She is a Korean supermodel.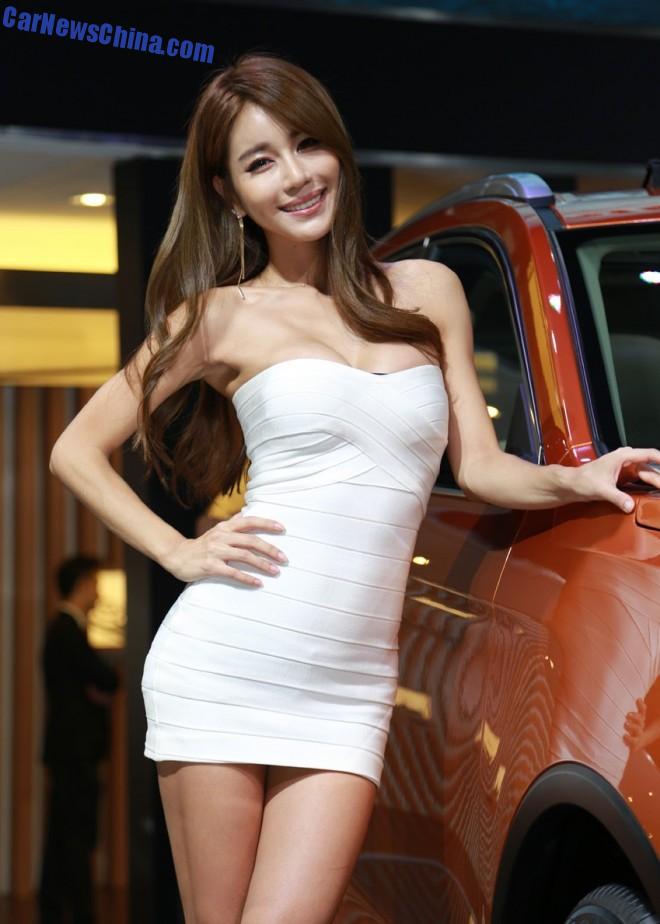 Moving on to… Beijing Auto. They kinda ruled the show. Four great new cars and the most intelligent girls. Guangzhou Auto now has to hit back on the 2016 Beijing Auto Show.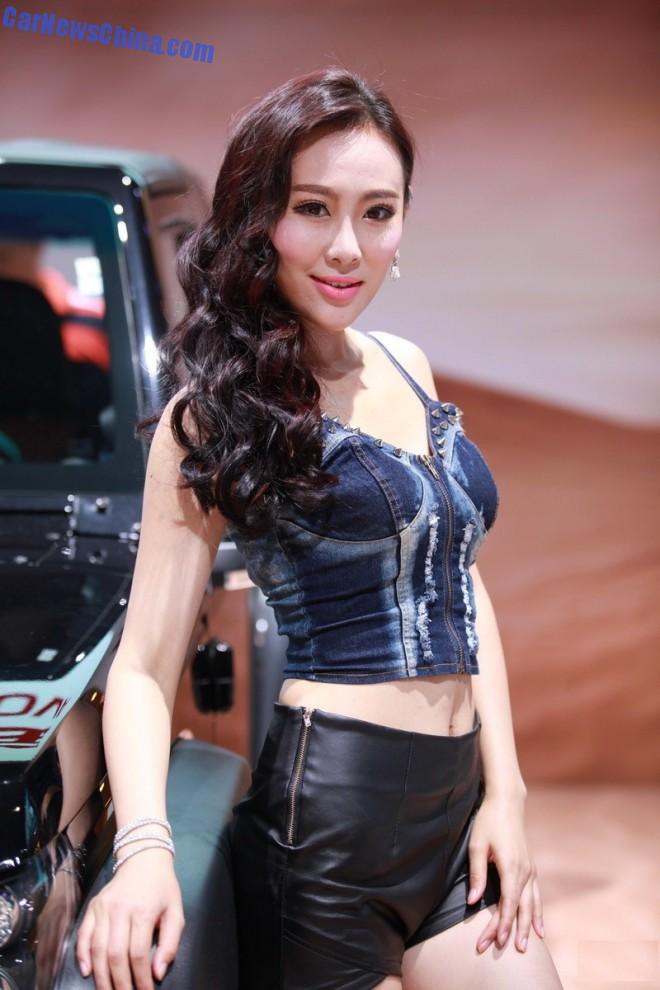 And yes yet another beauty at Beijing Auto, standing here next to the BJ40. She looks ready for a rough job, in jeans and all, and leather trousers to go fishing.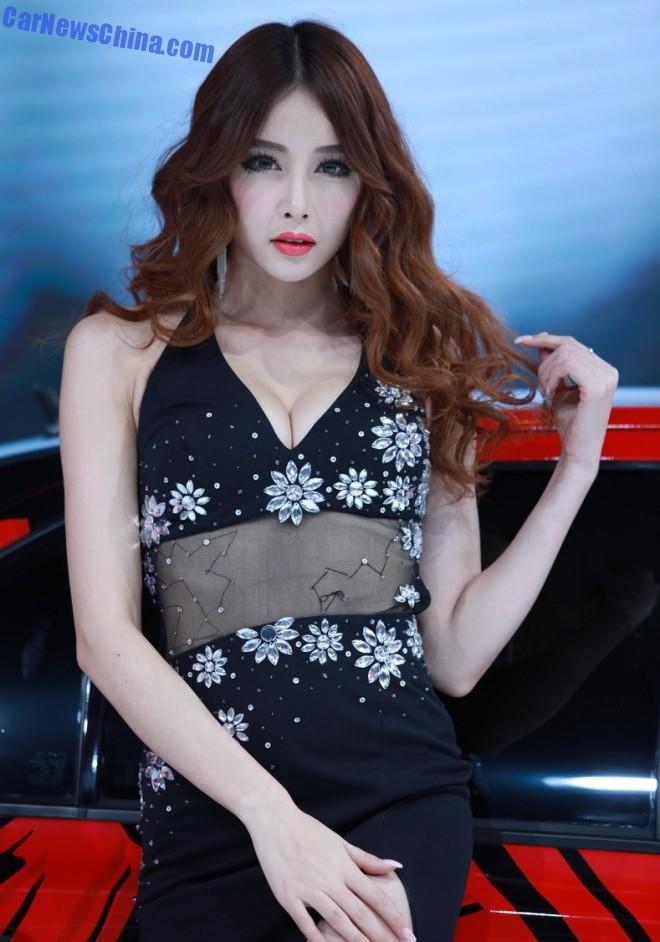 Ghost-like at Chery, like that Arrizo 3 which mysteriously did not appear.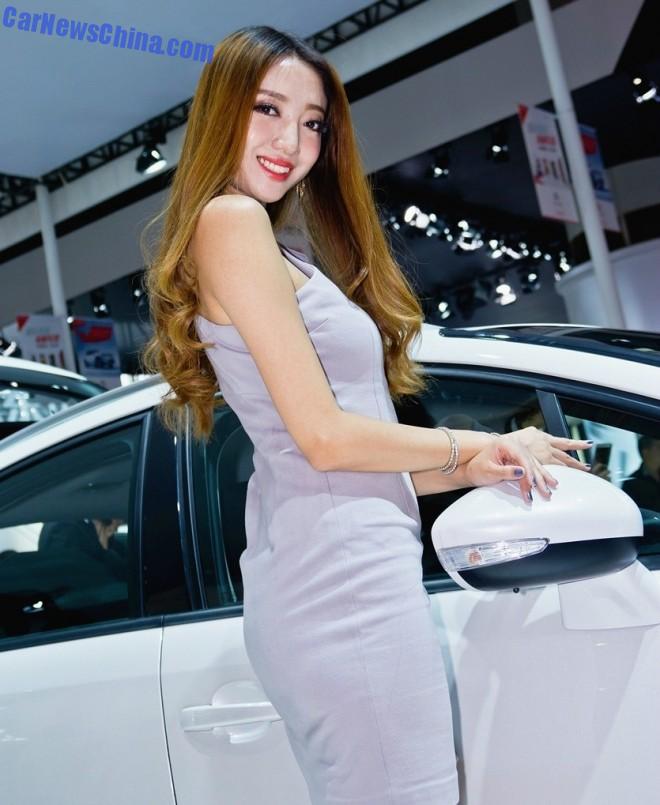 Citroen. Disappointing this year. Nothing new.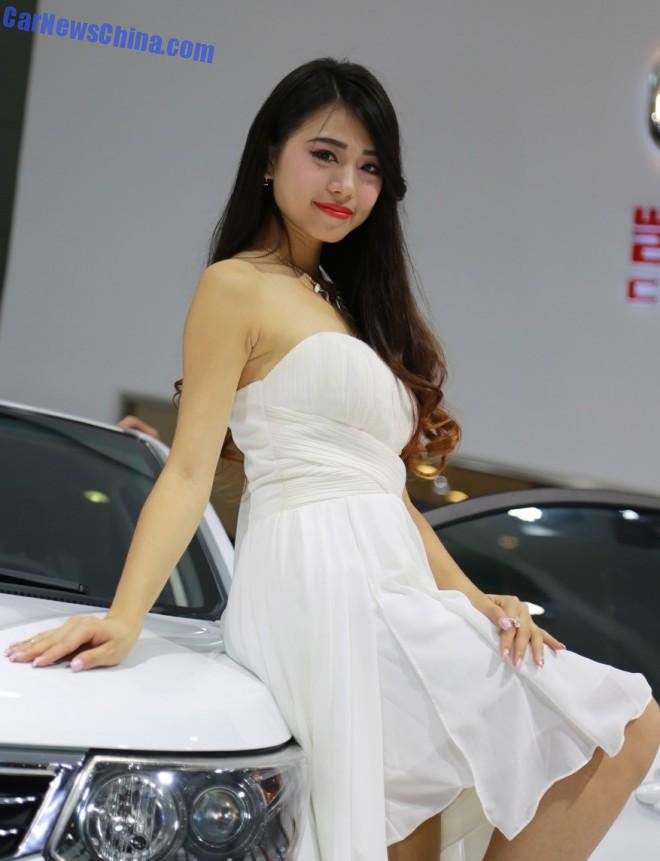 Cowin Auto is a virgin brand.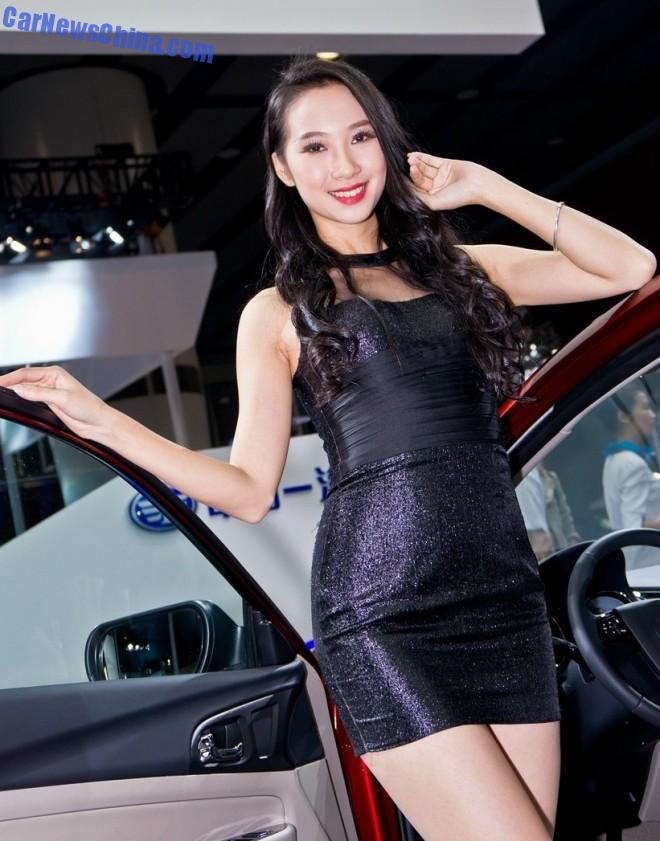 Very tight at Besturn.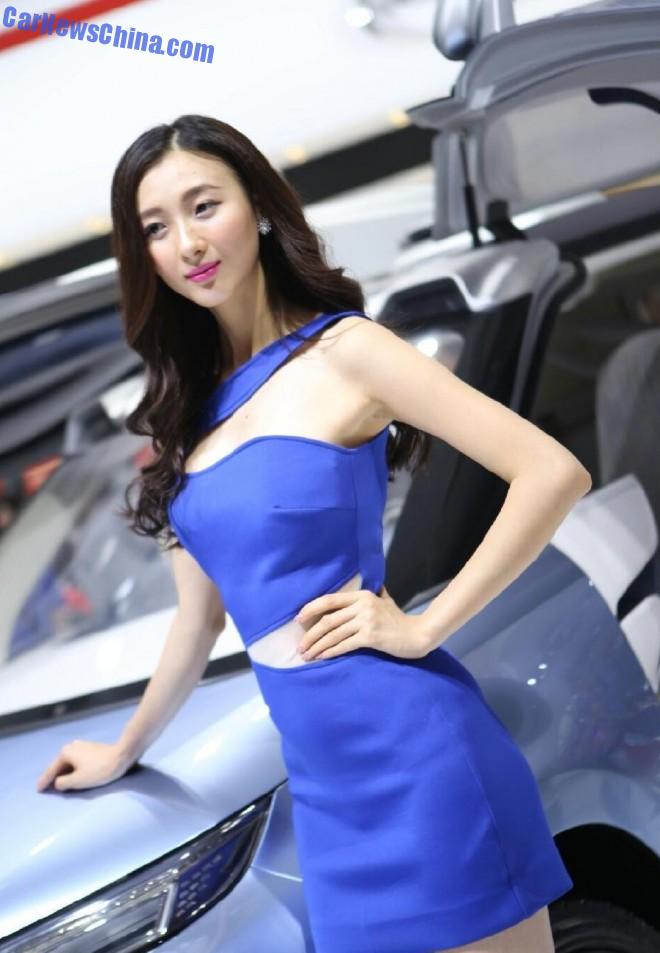 And this what Guangzhou Auto brought to the Guangzhou Auto Show. Nice dress and such, but she pales compared to the babes of Beijing.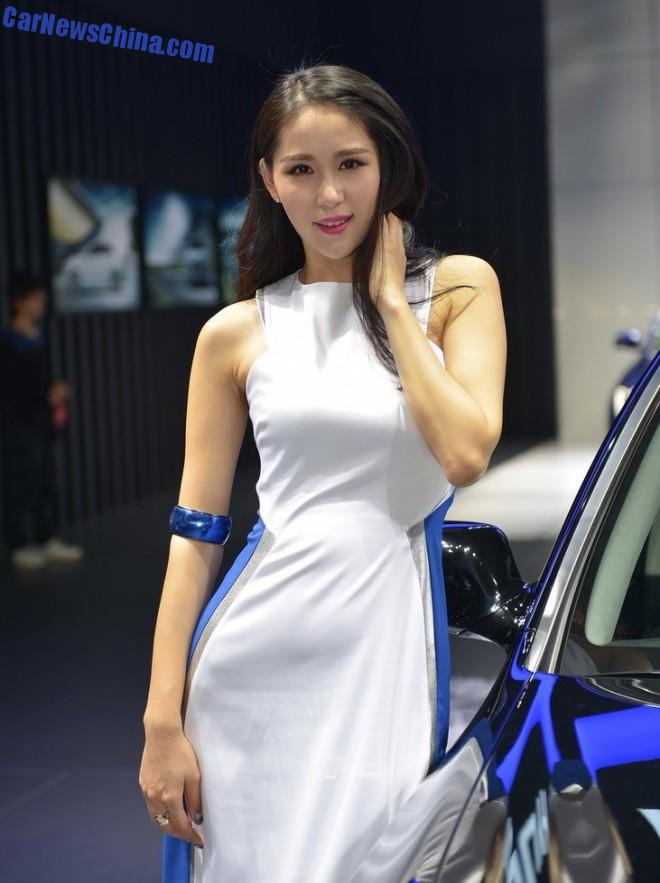 Hyundai went for full-body armor.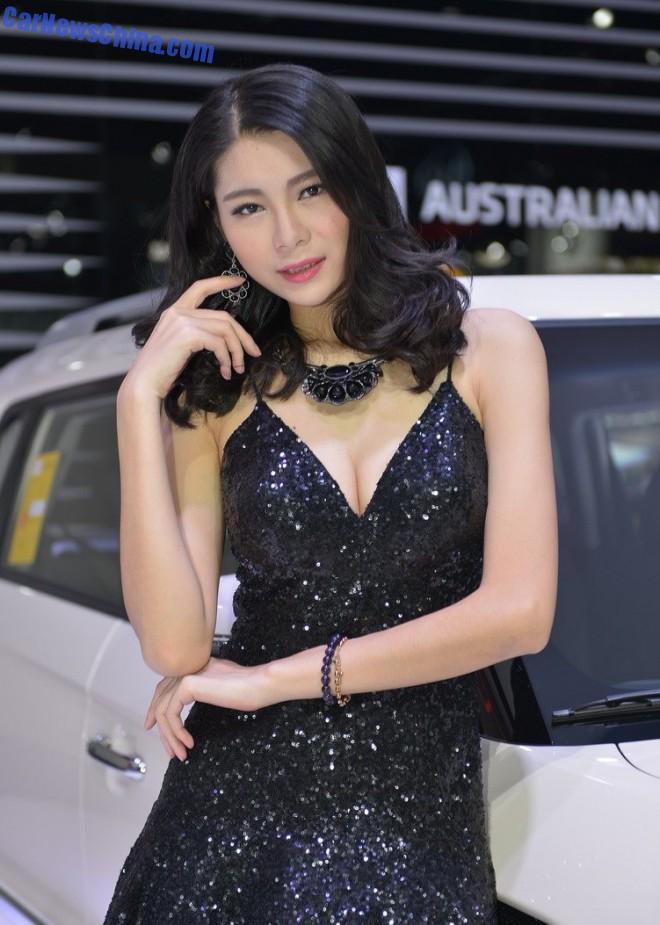 Her sister at Kia didn't feel so hot.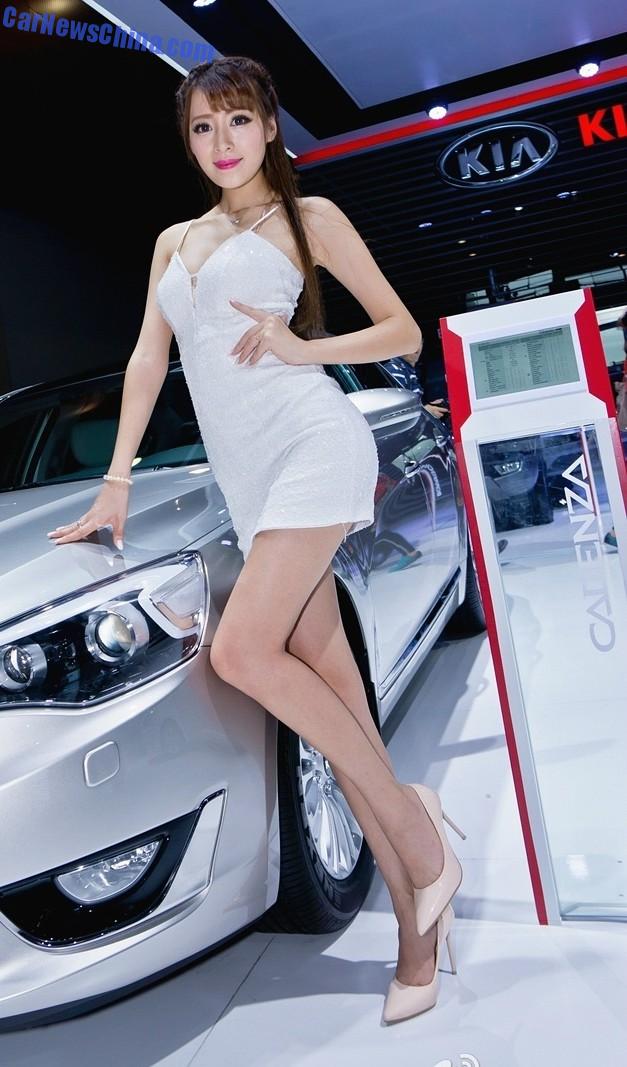 Another one at Kia, she went straight from bed to booth.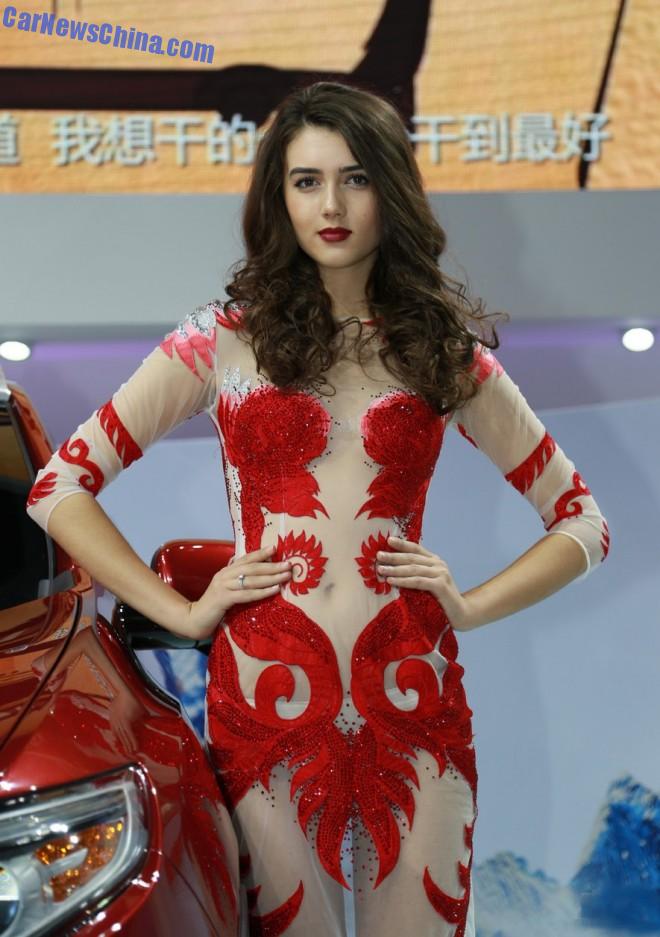 SouEast is also from the south and seem to have more chance to beat Beijing, but they had to fly in a white chick to impress, which is kinda lame, and we can see her undies, which is even lamer. Next!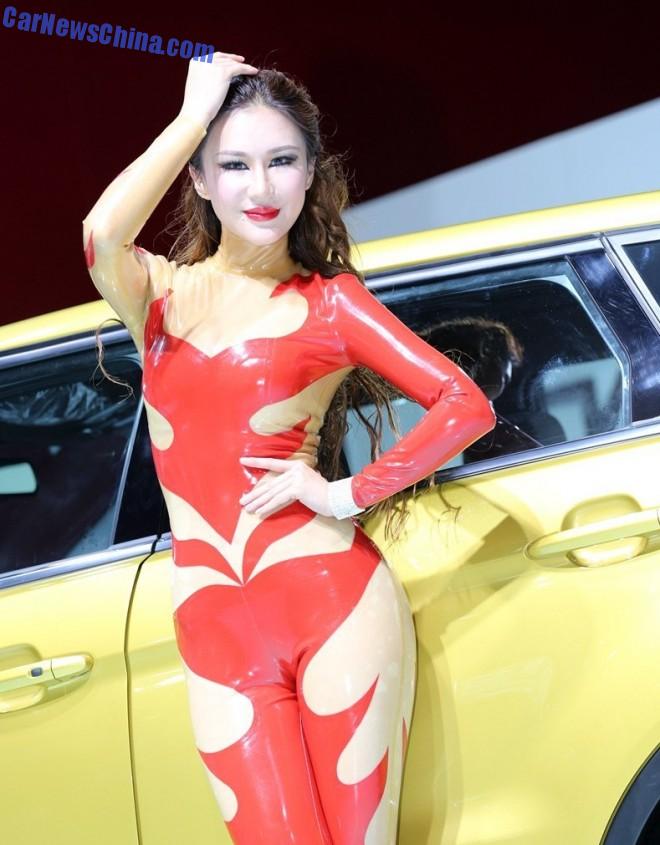 This is the famous Du Yifei, a model from Xinjiang Province who digs plastic suits, standing here in front of the famous Landwind X7 Range Rover Evoque clone. We did a human interest story on Yifei last year, and today we can add & confirm that she lives together with a…  girlfriend. Yeah she kinky!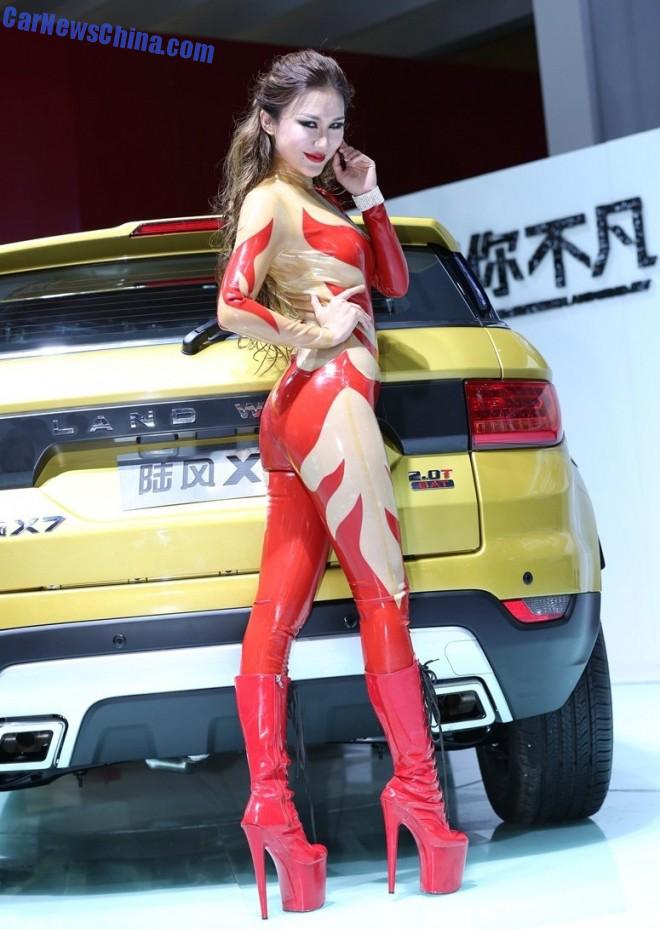 And with these two famous asses we end our coverage of the 2014 Guangzhou Auto Show. Thank you for reading and thank you for commenting. We will resume our normal operations on Thursday. Next major show is the Shanghai Auto Show in April.  Have a good day, wherever you are.