A beautiful black Cadillac Fleetwood Brougham, Spotted in China near an auto repair shop in Shunyi District, standing not far from a Hongqi CA771. The good Fleetwood was in a fine shape, it sure needed some work but was definitely roadworthy.
The mighty 'Merican limousine also needed a good cleanup and a bit of love.
The Fleetwood name was used for several series and types of Cadillac though the ages. This generation Fleetwood was manufactured from 1993 until 1996. The Brougham was the top-spec variant, fitted with all luxury imaginable and normally dressed up with a vinyl top, but this particular car doesn't have one. It could be gone and broken, but the roof looked smooth, so I guess the first owner simply didn't want it.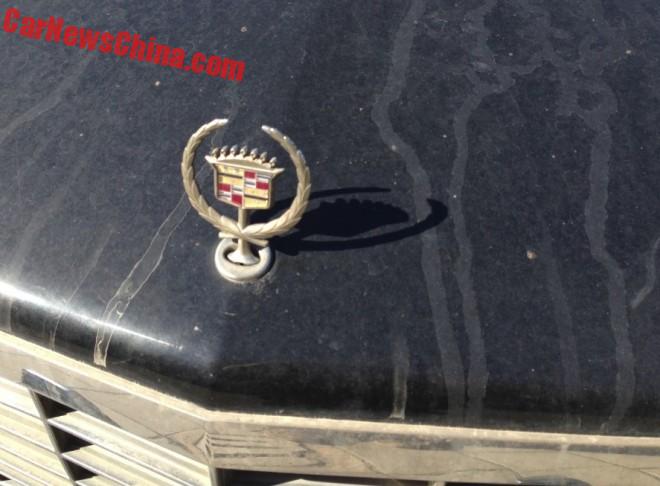 The Cadillac Fleetwood was never officially exported to China but some arrived via the gray market and other shady channels. We have a small but precious collection: big 'n black, dusty Brougham, black in Shanghai,  wedding car, blue, super stretched, Fleetwood Brougham, black Fleetwood sedan and the related Buick Roadmaster.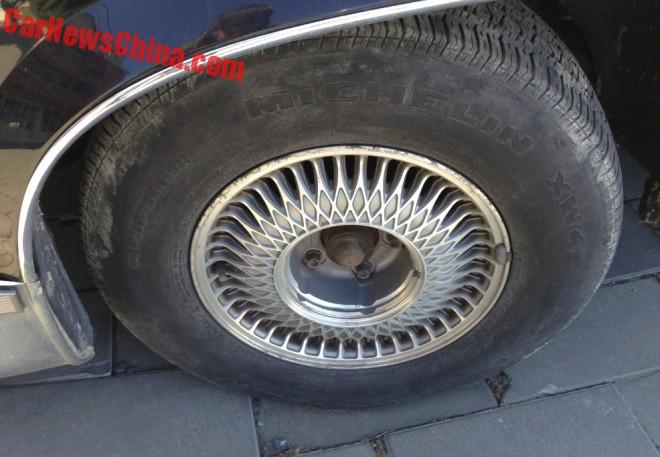 Period original wheels but the middle is sadly missing.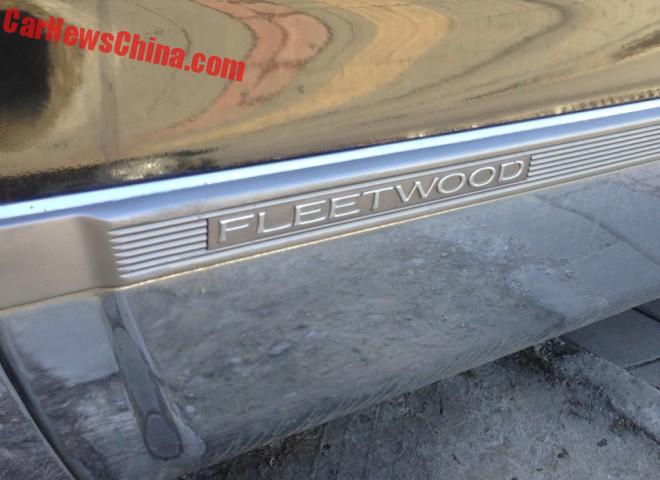 The Fleetwood badge on the front doors.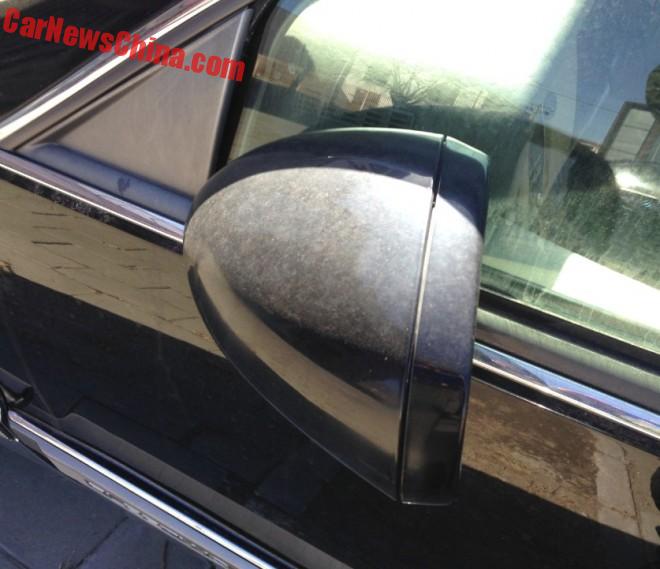 A streamlined mirror on a whale of a car. Well, it sure will help a little…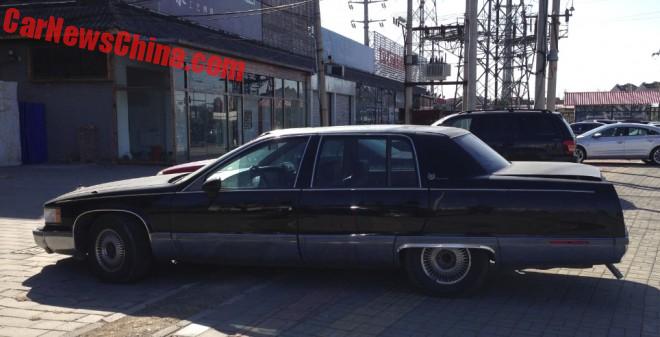 After these monster sleds Cadillac never really did a real luxury sedan again. First the brand went simply down, and then they went sporty. But the new Cadillac CT6 could be a proper successor.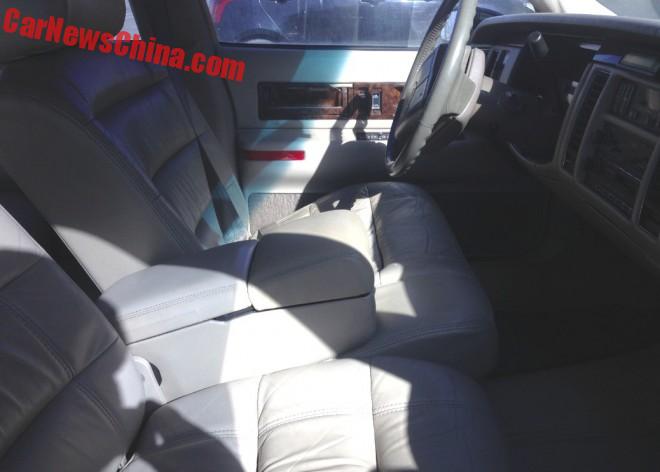 Special Brougham seats as wide as America, here in gray leather. Wood in the doors for a bit of class, and a giant one-piece dash with a radio-CD system in the center console. Shifter is on the steering column. Power came from a LT1 5.7 liter V8 with an respectable output of 260 horses.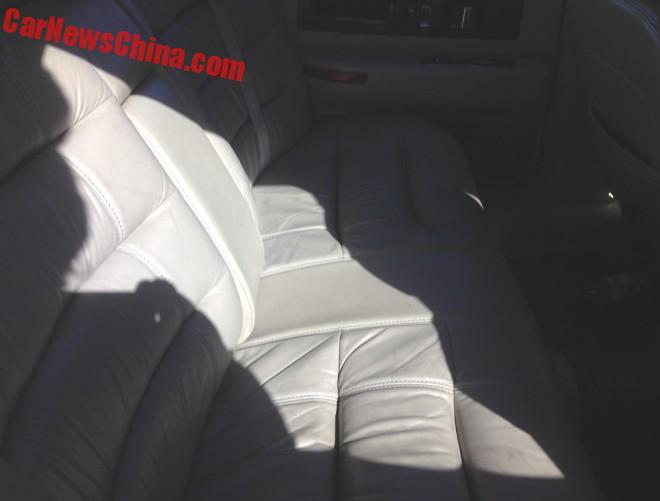 Enough space for four.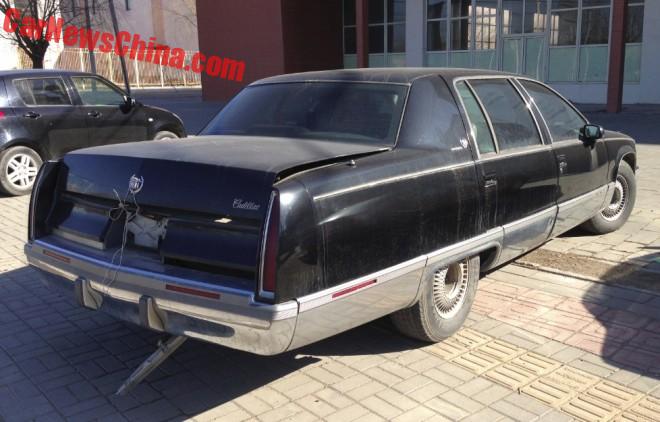 Something hanging under the bumper, and the boot lid lock was apparently broken. Brilliantly designed lights in top shape.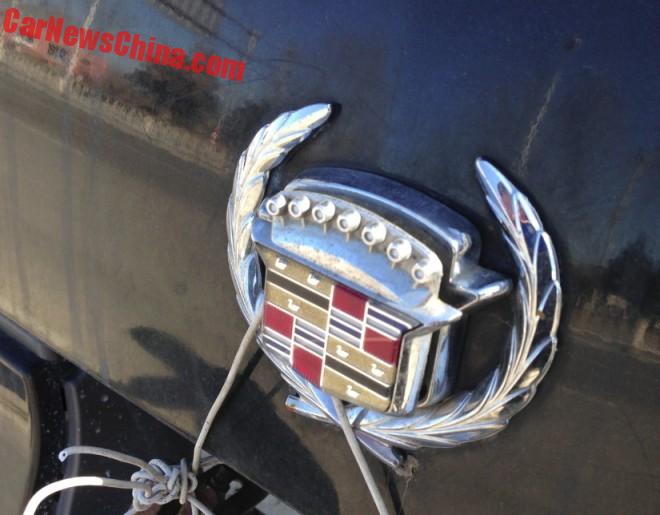 From the days that a simple logo could be a work of art.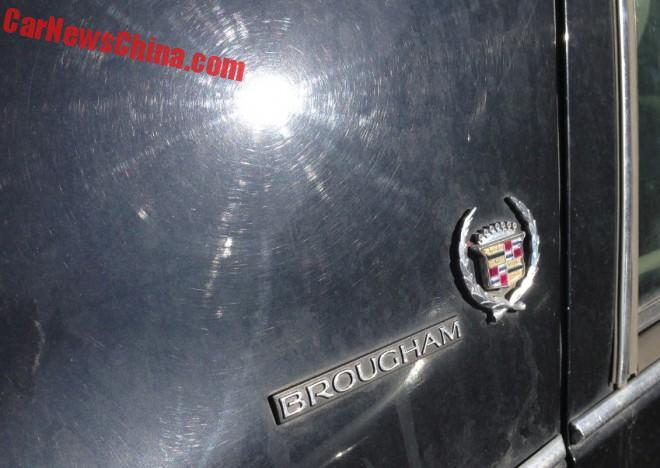 The Cadillac Fleetwood Brougham gets some sun, warming her and our logo.