A wondrous white W124 Mercedes-Benz E-Class sedan, Spotted in China near the Goldenport race track in Beijing. The good E was in a perfect shape, paint as smooth as silk, rubber as soft and juicy, no busts or rust, and mostly original.
The strips on the lower part of the front fender and doors were probably painted over at some time. Pillars and window frames in body color. Alloys are factory and period original.
The W124 E-class was made from 1985 until 1996, it was never officially exported to China but the government bought a small fleet directly from Mercedes, and other cars arrived via diplomatic channels and the gray market.
Time now for our Famous China Mercedes-Benz W124 Collection™: black 280E, six-door limousine, 260SE, 320E, E280, 6-door limousine, black sedan, white estate, E320, estate, E220,  E220 no.2, and a 200.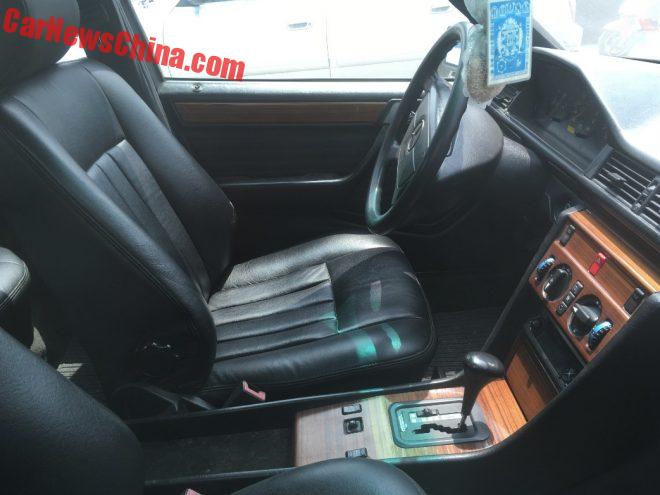 The interior was in a good shape too but in need of some maintenance. Leather looked a bit worn but that is an easy fix. Wood was still very good. CD player is sadly an after market example, replacing the original radio-cassette unit. Automatic 'box here.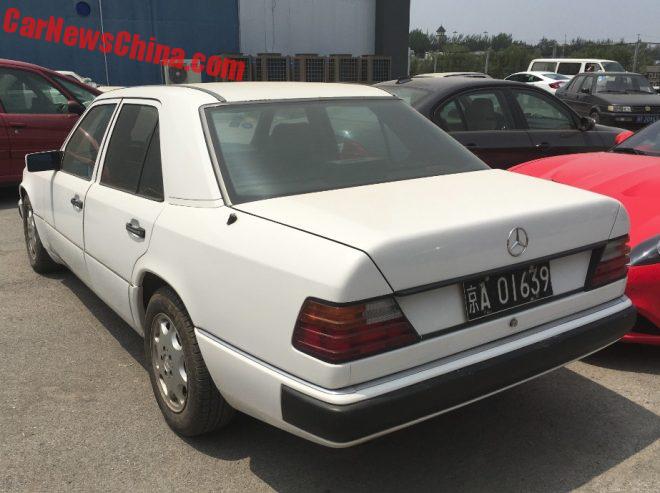 Original black bumper strips.
Black license plates were issued to foreign owned companies from the 1980's to the early 00's. These companies could buy a car locally, and they were also allowed to import their own cars.
In the old days black-plated cars had some privileges comparable to diplomatic cars; no police officer would dare to stop them and they could basically park wherever they wanted without fear of a fine.
Nowadays, a black-plated car is counted just like all the others. The government does not issue new black plates anymore but those who have one can keep it until eternity.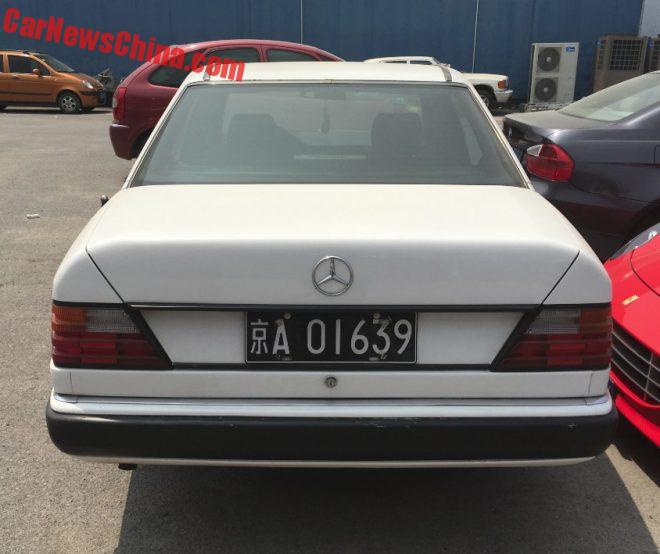 A great car on a great place. May she ride a million miles a more. Ferrari California on the ride side.