And we move on immediately with Part 3 of our Work Report on my visit to the Changchun International Auto Show (aka Auto Changchun) in the great city of Changchun in Jilin Province, in the Dongbei. Part 1 + intro here and Part 2 here. On the first photo a pretty little lady in red on the hood of a Weiwang S50 SUV. Weiwang is a brand under the Beijing Auto umbrella, aimed at car buyers in smaller cities. They don't sell Weiwang in Beijing but in Changchun they were all out.
A very naughty lady in Pink with the Weiwang M20, a family MPV. She wanted to make a family I thought, but bad bad bad I already got one.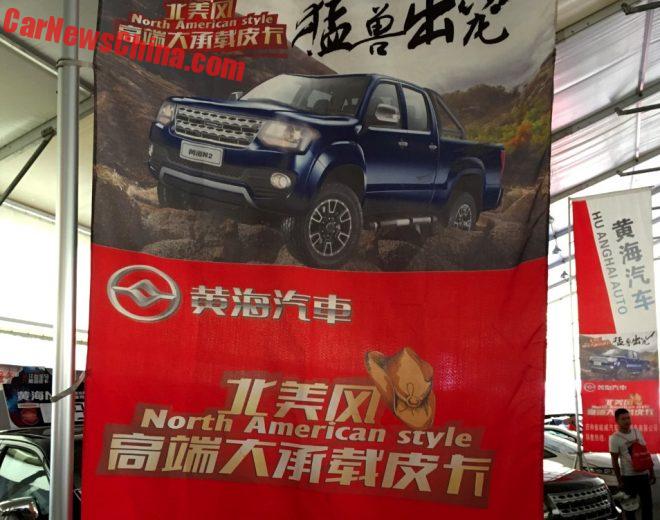 Across the lane I found a bright red war flag reading North American Style. The blue car is a Huanghai N2 pickup truck.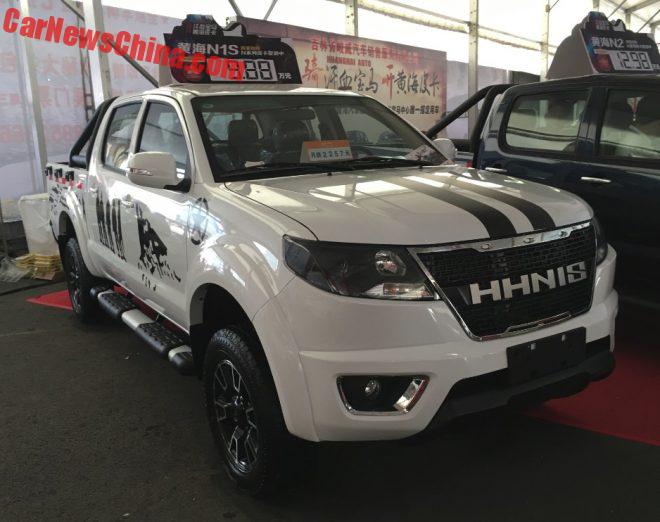 And this is the brand new Huanghai (Yellow River) N1S pickup truck, and upmarket version of the Huanghai N1. An enormous vehicle but it costs only 98.800 yuan. It is powered by the classic 2.4 liter Mitsubishi petrol engine (4G69S4N) with an output of 143 horses. It seats five and measures 5.3 meters long! Chinese pickup trucks are always cheap but this one is really a bargain.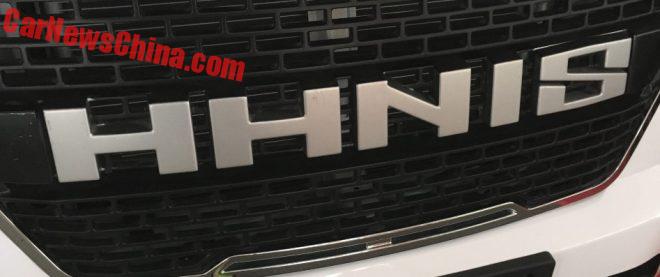 HHN1S stands for Huanghai N1S. Ultra cool grille.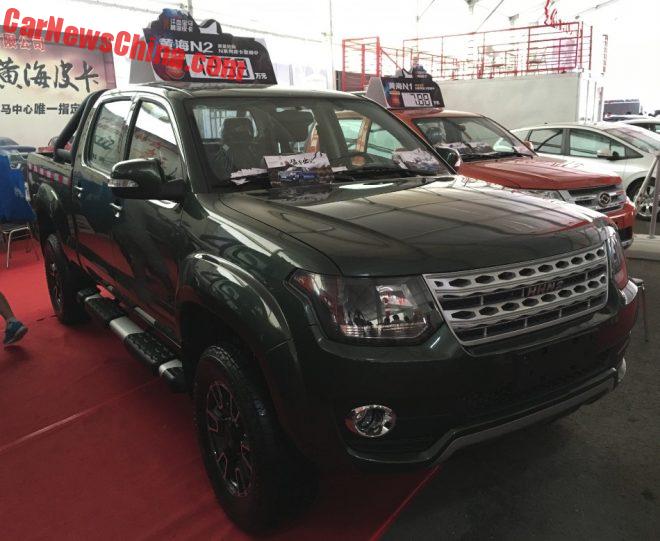 And this is the car from the flag. North American style. The Huanghai N2. It has Ford F-150 lights and a Land Rover grille. It is a bit more expensive than the H1S, with price starting around 120.000 yuan. Engine is the same 2.4, and they also offer a bunch of diesels.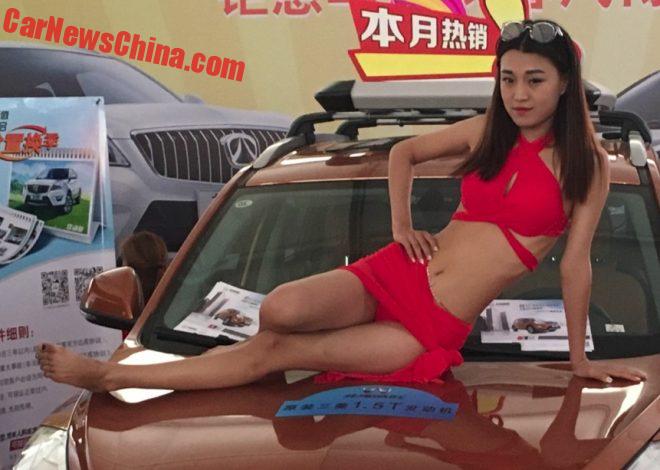 She kept watching me every move. She needs to get her feet done.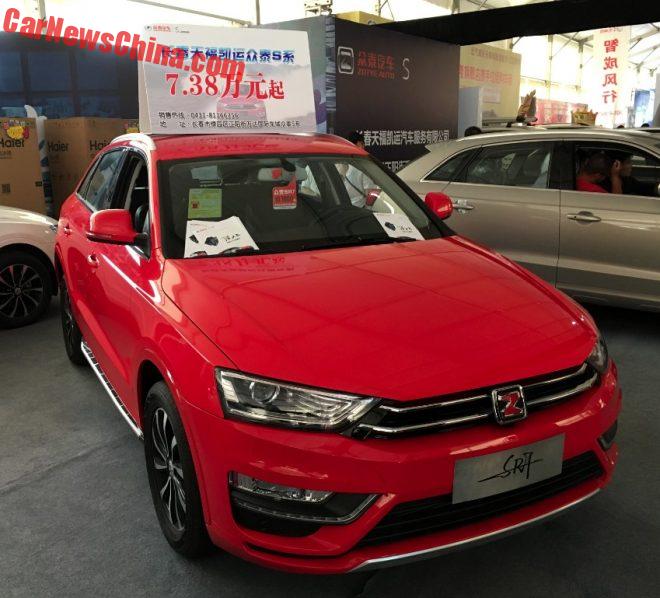 A bright red Zotye SR7. They had four SR-sevens on the booth and nothing else. Zotye also had a booth in the main hall. There they had six X-Fives and nothing else. Really wuzzy. The red color did the SR7 a lotta good, still looking like an Audi Q3, but slightly less than the brown car on the right.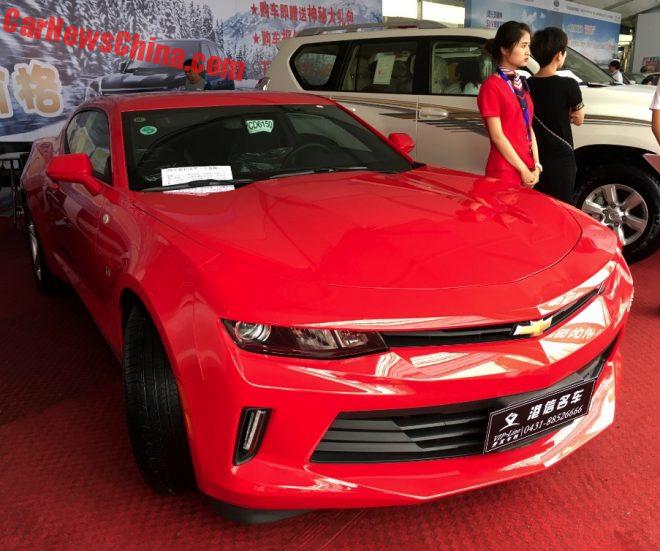 A bright red Chevrolet Camaro; the new 2017 model which isn't officially for sale in China yet. This particular car was a gray import from the United States. It wasn't for sale but the little lady said they were going to get many more cars soon. They were planning to sell for some 500.000 yuan for the 335hp 3.6 liter V6. That's $75.000. The official car, expected to arrive early next year, won't be much cheaper.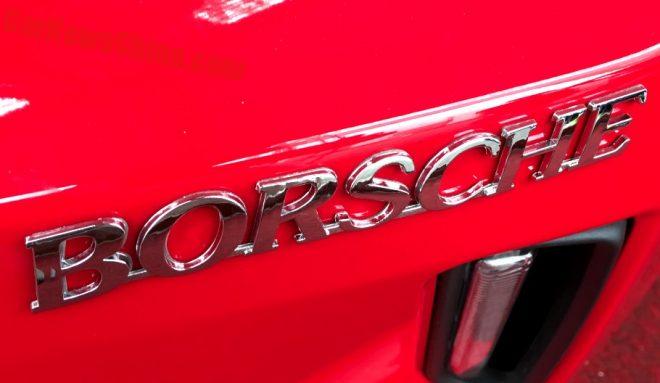 The Camaro had a Borsche badge.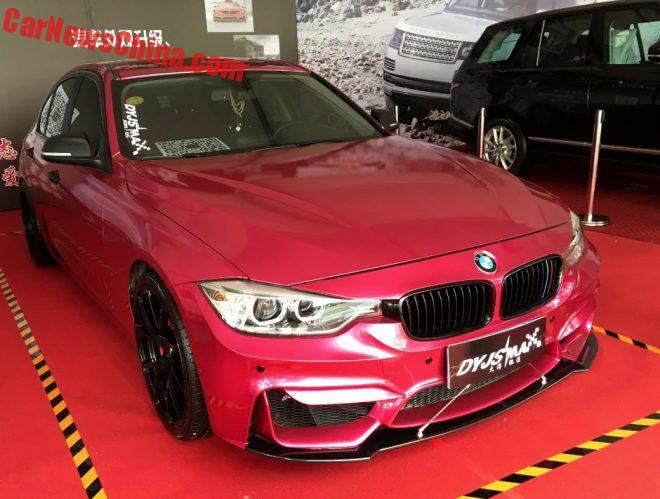 A very good looking BMW 3-Series sedan with a Pink wrap, a black grille, a M-style body kit, darkened windows, and black wheels with Pink brakes.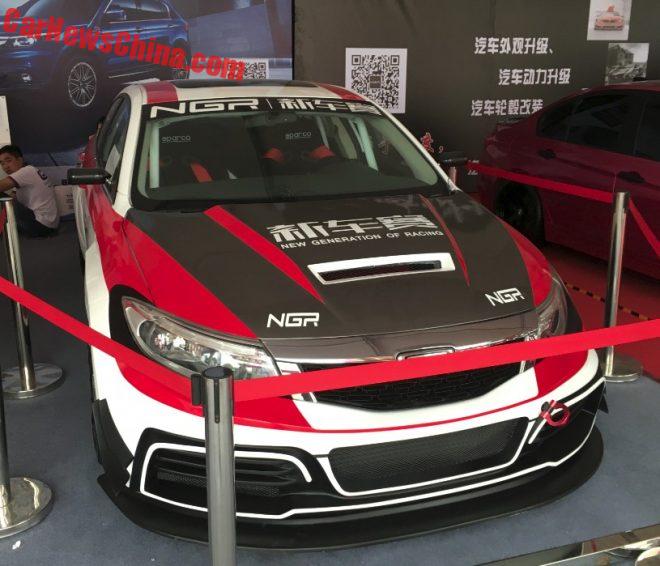 A Qoros 3 race car, looks ready for the CTCC, but it was just a speedy project by a local dealer. It was prepared by a company called NGR, which stands for New Generation of Racing.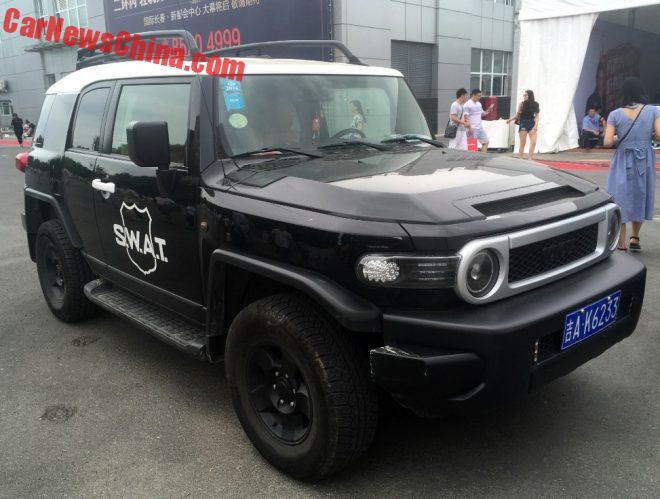 It was then time to leave. On my way to the exit I found this fine Toyota FJ Cruiser, all in black with SWAT stickers.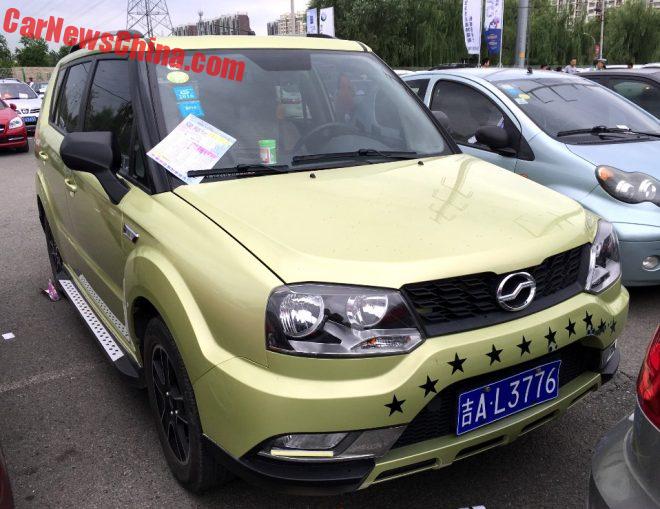 On the parking lot I met this rare Zhongxing Urban Ark, an odd but original crossover SUV powered by a 1.5 liter Mitsubishi engine. Price starts at only 58.000 yuan. I would pay that for the name alone!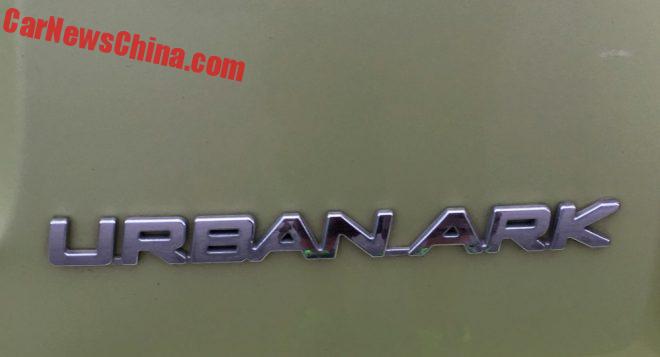 And that name ain't no joke, mis-translation, or urban legend. The Urban Ark is real.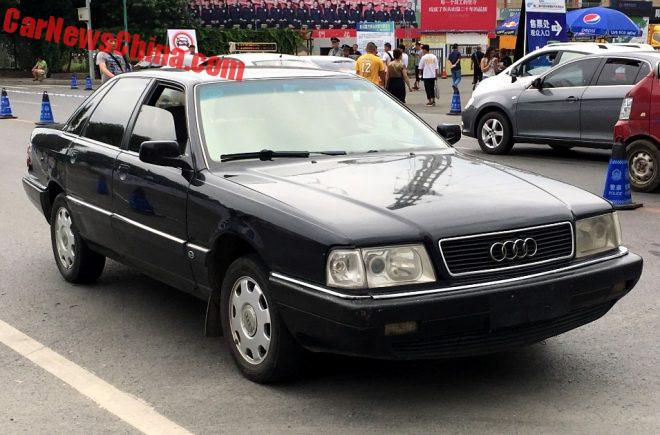 While walking to the main road I saw this majestic C3 Audi 100 sedan. It was manufactured in China from 1988 until 1999 by the FAW-Volkswagen, right here in Changchun. And that ends my Work Report on the auto show. But there is much more Changchun on the way: various spots, a massive Hongqi multi-spot-story, and a 3-piece Work Report on my visit to the FAW Hongqi Museum. Soon!