Another new car brand in China. Beijing Auto BJEV has launched ArcFox, it will sell high-end electric cars to the young and hip with a healthy wallet. The ArcFox brand is owned by BJEV, a subsidiary of the Beijing Auto Industry Corporation (BAIC).
ArcFox has opened a trendy showroom space in the trendy Sanlitun district in Beijing City, where I will pay them a visit next week. Inside the space stands the ultra hyper 603hp ArcFox-7 electric concept car, which debuted in April on The Beijing Auto Show.
BAIC owns only 60% of BAIC BJEV. The other 40% of the shares are divided among other shareholders, including LeEco, the creator of the LeSEE electric super sedan.
Currently, BAIC BJEV sells the EU260 sedan and the successful EV160/200 series. The company is also making an electric variant of the Senova D70, but that car isn't really available on the market, and they are working on the EH400, an electric variant of the illusionary Senova D80.
Initially the BAIC BJEV cars were sold via the existing Beijing Auto dealers, which are mostly selling Senova and BAW branded cars. This made a lot of sense. The more cars the more people.
However, in its endless wisdom BAIC has decided to set up an entirely new dealer network for BAIC BJEV. The ArcFox cars, as you might have guessed, will be sold via a new dealer spaces network again.
The ArcFox-7 will likely remain a one-off. The first real ArcFox car will look like this:
This is the ArcFox-1 City Car electric concept, it also debuted in April. Just think a roof on it, otherwise it seems pretty much good to go. It looks hip and trendy in an iPhone way. Might sell very well to the office masses in the big cities. No word yet on power, but the 72hp electric motor of the EV200 might fit in just fine.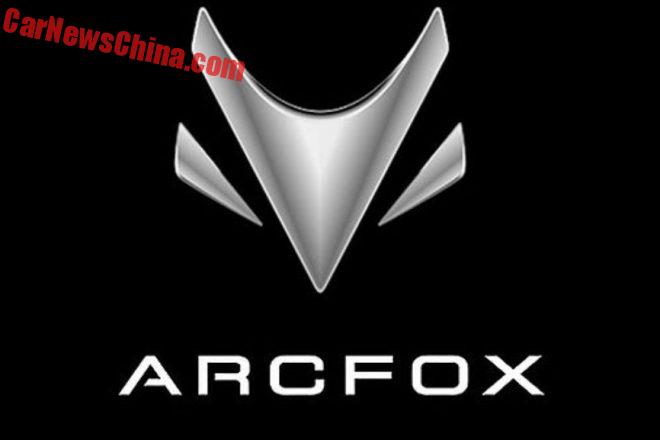 ArcFox stands for arctic fox, a small fox-like animal that lives far up in the Northern Hemisphere. It can stand the cold very well, and eats lemmings and seal pups. The ArcFox logo depicts an arctic fox' head, seen from the front.
The more brands the better, and the more EVs the cleaner. The design language of ArcFox is promising, and their tech is proven and sound. This ArcFox brand might actually work out… More next week!