In January 2023, Nio registered 10 cars in the Netherlands, down 78% month on month. Dutch customers purchased 2 ET7 sedans and 8 ES8 SUVs based on the NT1 platform. In Norway, Nio registered 3 cars in January – 2 ET7 sedans and one ES8 NT1. In December, Nio registered 142 cars in the nordic country, meaning January registrations are down 98% MoM. Federal Motor Transport Authority will announce German sales on February 5.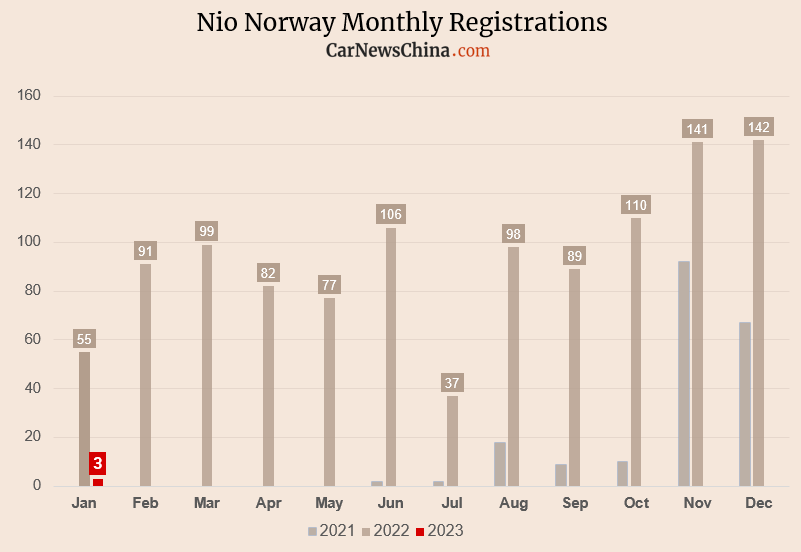 China deliveries
In China, Nio delivered 8,506 cars, down 11.87% year on year and 46.2% MoM. The backbone of the sales is the mid-size sedan ET5. Nio presented that 6,316 sedans were sold (including ET7), and 2,190 SUVs. 85% of Nio deliveries were NT2 platform based cars (ET7, ET5 and ES7/EL7). This is a satisfying result, considering the negative impact of the Chinese New Year holidays and the covid situation in China. However, in Europe, non of these were an issue.
EL7 started deliveries in Europe
On February 1, EL7 SUV deliveries started in the Netherlands, and the first car was handed to the customer under the subscription model. Also, the first three EL7 were registered in Norway according to Elbilstatistik, despite it is not clear if they were delivered to customers or registrations were made by Nio for showrooms.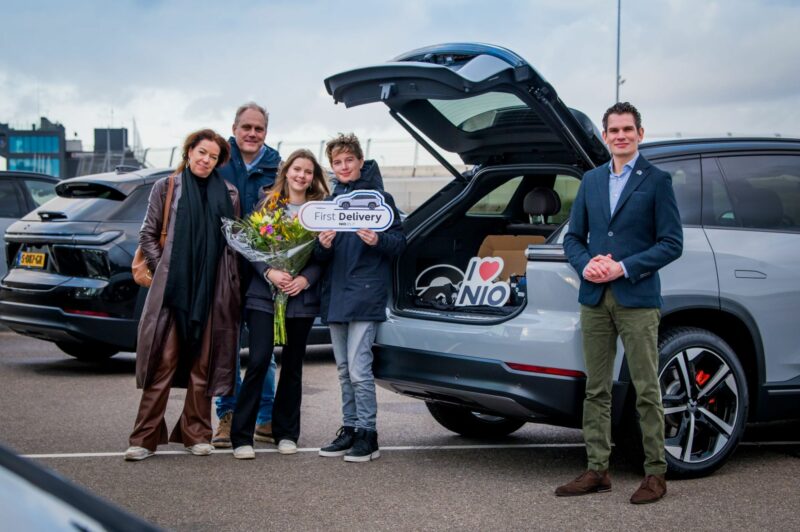 The EL7 is the international name of ES8 due to Nio's lost lawsuit with Audi over the 'ES' trademark. The judge ruled that 'ES8' could be confused with Audi's 'S8', as the letter 'E' indicates 'electric', so customers might think that ES8 is an electric version of the S8. Nio immediately announced it would appeal.
ET5 station wagon debut in June
In Europe, Nio is currently delivering ET7 sedans and EL7 SUVs. The third car, ET5 mid-size sedan, will start deliveries in March. Nio also announced that in July, it would launch a prolonged version of the ET5 station wagon (or, as Germans say – kombi) in Europe. As station wagons have no tradition in China, which prefers SUVs when it comes to bigger cars, in Europe, these shooting brake trims had colossal popularity, especially in the 90s. They are still quite popular but are slowly being replaced by SUVs.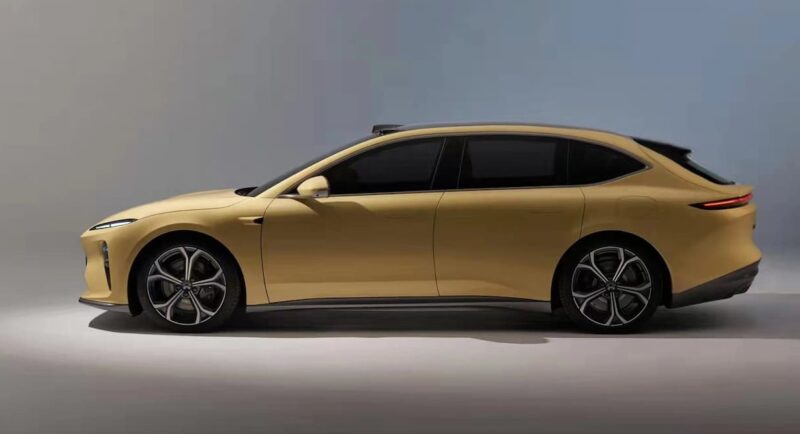 In China, Nio currently delivers six cars.
Four SUVs:
Two sedans:
Two new models will start deliveries soon:
Also, it is expected that during H1 2023, it will be joined by two more cars:
ET5 station wagon we talked about earlier
Refreshed ES6 based on NT2 platform
Battery swap record
Nio also announced that during the CNY, they provided over 1 million battery swaps in 19 days between January 13 – 31, an all-time high record. 384 thousand swaps were free as Nio offered free battery service on highways during the Chinese holiday. Nio currently operates 1313 swap stations in China.
In Europe, Nio currently operates 11 swap stations; most of them are in the Netherlands, the latest one, number four, was opened in Utrecht in late January. The map of European swap stations and Nio Houses can be found here.
Alps and Firefly brands coming
Nio has a lot in its pipeline for this year; the company's president Qin Lihong previously confirmed they are working on the entry-level subbrand Alps, which will start deliveries in 2024, and Nio's third brand Firefly which will launch in Europe first in Q3 2024 and focus on budget-friendly cars. The Alps will focus on EVs for around $30,000, while European Firefly aims for mini cars, which might be cheaper.
Competition
In January, BYD registered 62 cars in the Netherlands – 58 Atto 3 (Yuan Plus in China) and 4 Han. Geely's Lyn&Co registered 796 of its 01 plug-in hybrid. Xpeng registered just one P5 sedan and announced that they would relaunch their European strategy on February 3 when they will introduce two new EVs for Europe – G9 premium SUV and probably also refreshed P7 sedan.
According to Tek.no, this January sales were the worst since 1962 in Norway. The Road Information Council (OFV) data shows that only 1,860 passenger cars were registered last month, a decrease of 6,097 cars or 76.6 percent from the previous month.
Why do you think Nio European sales dropped so significantly in January in Europe?
Further reading:
BYD sold 151,341 vehicles in January, up 62% year on year