On June 22, BYD launched its Atto 3 electric crossover in United Arab Emirates (UAE) through local dealer Al-Futtaim Electric. Atto 3 is now available for pre-order in Dubai for AED 149,900 (294,000 yuan, 40,800 USD), making it the most affordable EV in the Emirates.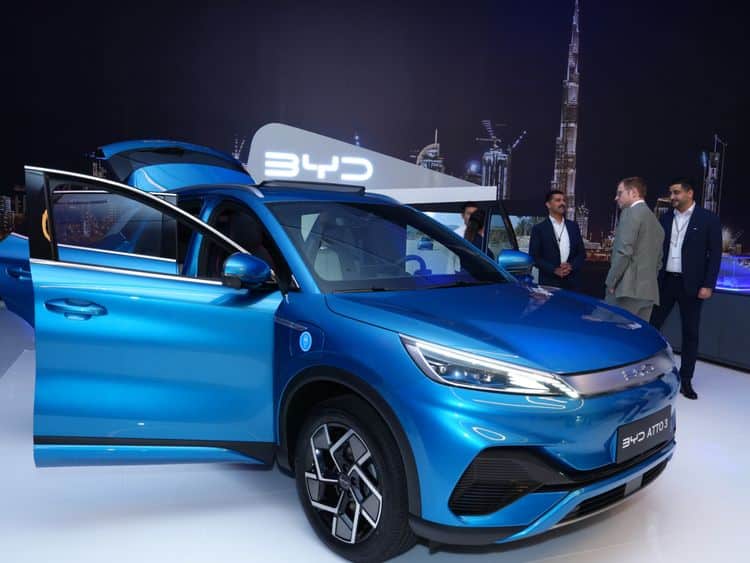 BYD also opened booking for the flagship sedan Han EV, which will hit the UAE market in October. ​Huang Zhixue, CEO of BYD's Middle East and Africa, said to Gulfnews: "The UAE has a unique climate, so we deeply understand the importance of product localization. Last year, we conducted high-temperature tests to ensure that Atto 3 works at its best even in the region's hot climate."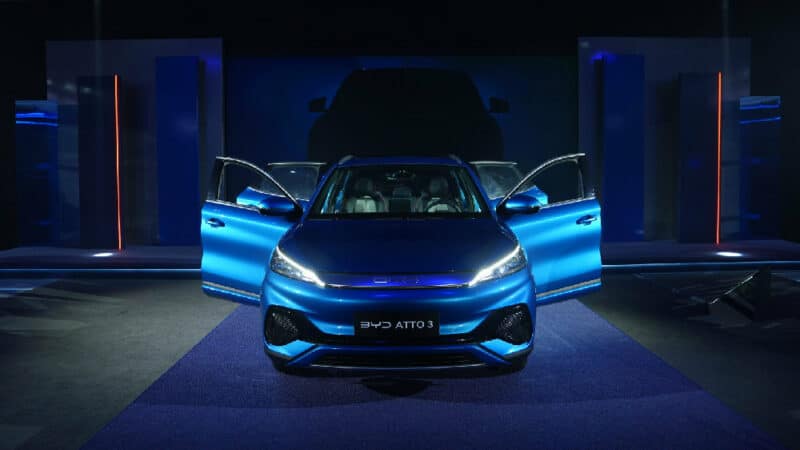 ​BYD announced its cooperation with dealer Al-Futtaim two months ago in March. As part of the deal, Al-Futtaim Group has committed to ensuring that at least 50% of all its vehicle sales come from new energy vehicles (Chinese term for EV and PHEV) by 2030 and installing at least 3,000 charging stations across the UAE. Al-Futtaim is a legacy dealer established in the 1930s.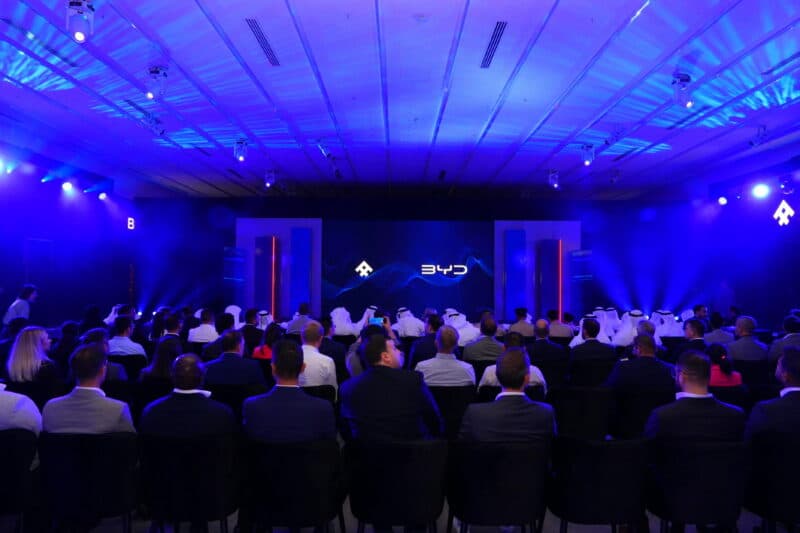 BYD Atto 3 has a 420 km WLTP range based on the UAE datasheet. As the Atto 3 started deliveries in Mexico yesterday, we can make some comparison of test cycles – the BYD Mexico data sheet presented the 480 km NEDC range. Atto 3 (Yuan Plus) also claims a 510 km CLTC range in China. We talk about the version with a 60.48 kWh battery in all cases.
Atto 3 is built on e-platform 3.0 and is powered by a 150 kW motor producing 310 Nm of torque. The drag coefficient is 0.29 Cd, and the acceleration is 0-100 km/h at 7.3 seconds. The EV supports fast charging and can fill the battery from 30-80% in 30 minutes. The dimensions are (L, W, H) 4455/1875/1615 mm, and wheelbase 2720 mm.
Atto 3 is BYD's main export product for EVs, as it already sells well in Thailand, Israel, Australia, and New Zealand and has just started deliveries in many other countries, including the UK, Germany, Costa Rica, and Mexico.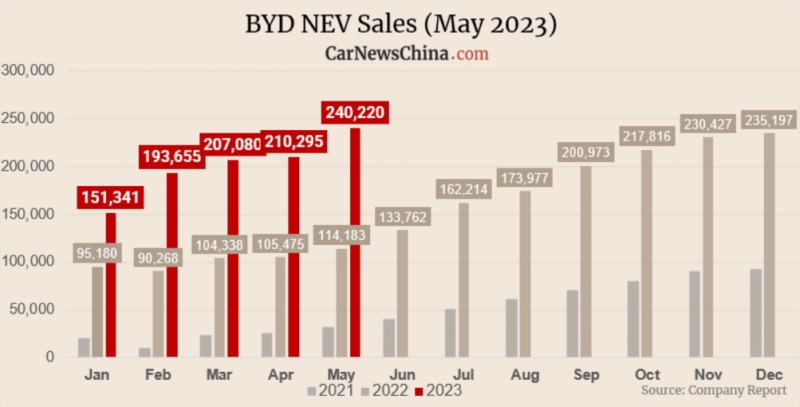 As of May 2023, BYD's cumulative global sales of new energy vehicles will exceed 4.3 million. The Shenzhen-based automaker sold 240,220 NEVs in May, including 10,203 exported cars. The sales ratio is about 50:50 for BEV:PHEV.
BYD stopped producing ICE vehicles in April last year, focusing only on NEVs. In January this year, it launched the high-end brand Yangwang, and in June, it unveiled the new Fang Cheng Bao brand, positioned slightly under Yangwang. It also operates the premium brand Denza, which is spatially owned by Mercedes-Benz (BYD 90%, Mercedes 10%).