On August 9, BYD produced its 5th million new energy vehicle (NEV) in the Shenzhen plant. During the ceremony, BYD announced they are the world's first automaker to reach this milestone. It took BYD 13 years to produce 1 million NEVs since the launch of BYD F3 DM in 2008 to May 2021.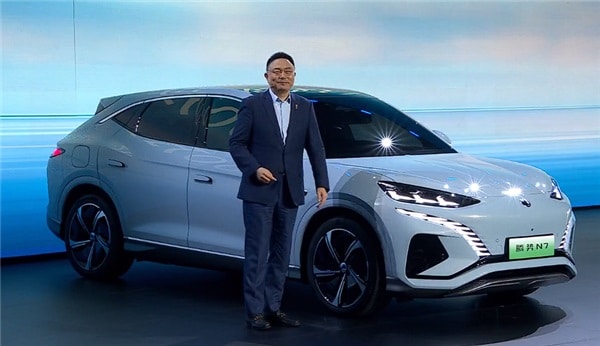 Reaching the 2 million NEVs threshold took BYD only one year, and the 3rd million vehicle rolled off the production line only six months after that on November 16, 2022. Today, BYD broke another record by adding 2 million produced cars in 9 months.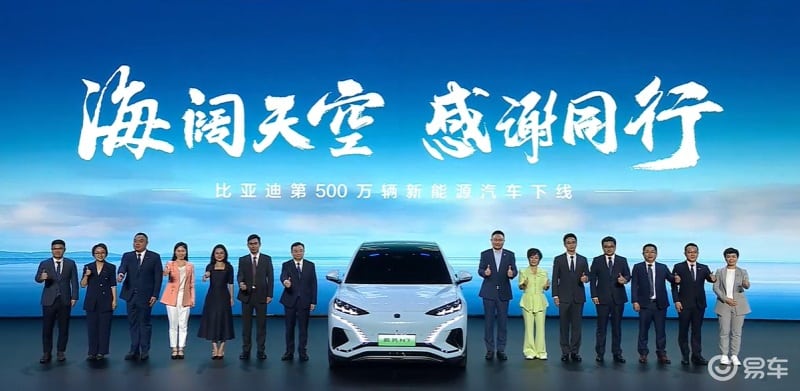 NEV is a Chinese term including BEV, PHEV, and FCEV. BYD stopped production of ICE cars last year and has focused exclusively on NEVs since April 2022.
Wang Chuanfu, CEO and founder of BYD, said during the ceremony: "China has become a world power of NEVs. In the first half of this year, NEV penetration in China reached 32.5%. It is estimated that the penetration rate of new energy vehicles in China will reach 60% in 2025, and the market share of Chinese brands on the Chinese market will reach 70% in 2025."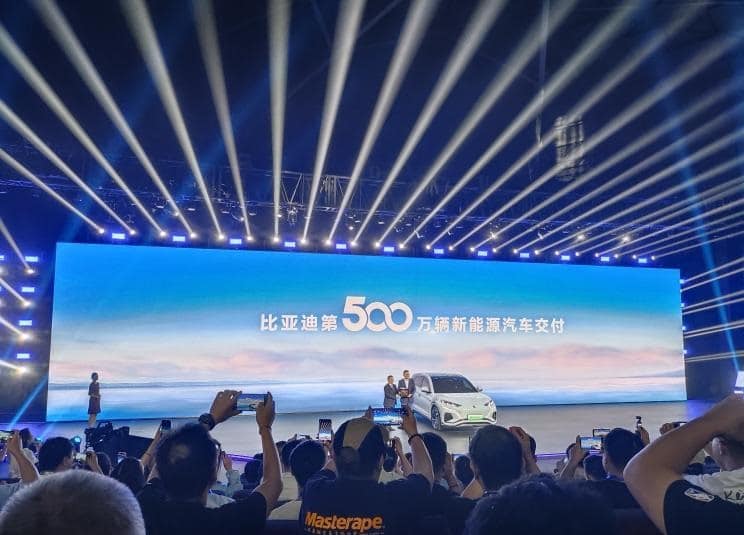 Interestingly, the 5th million car doesn't have the BYD logo. It is a Denza N7 electric SUV.
Denza is a brand under BYD focusing on more premium electric vehicles. Formerly, it was a 50:50 joint venture between Mercedes and BYD established in May 2010. But it was never really successful, and in December 2021, Mercedes exited the JV, keeping just a 10% stake. And things started moving fast since BYD took over.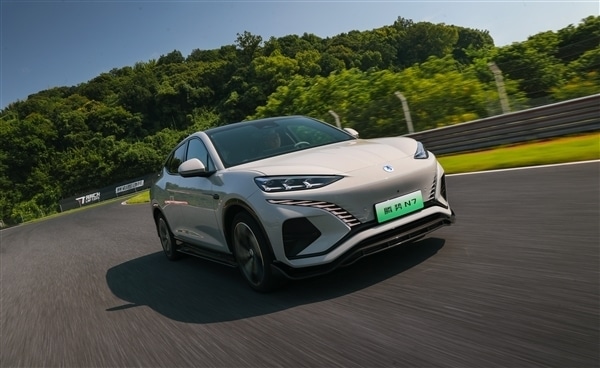 Denza sells three cars – the Denza D9 MPV, the Denza N8 mid-size crossover, and the Denza N7 SUV, which started deliveries few days ago on July 31.
Denzas are currently the only non-BYD badged cars on sale from BYD group. However, it will soon be joined by other sub-brands. In January, the Shenzhen-based company unveiled the high-end brand Yangwang and its hardcore SUV U8 and supercar U9. Later, the Fang Cheng Bao brand was revealed to be positioned between Denza and Yangwang. The first car – the Leopard 5 SUV, will be launched at the Chengdu Auto Show later this month.
At the end of the conference, Wang Shufu concluded that "China's NEV export ranks first in the world, accounting for 60% of the world's production and sales and 70% of the world's patent publications."
In July, BYD Atto 3 became the best-selling EV in Sweden. Before that, BYD became the EV sales champion in Thailand, Israel, and New Zealand and launched its EVs in dozens of countries in Latin America, Europe, and Southeast Asia.
BYD sold over 1.5 million vehicles since the beginning of the year (January to July) and conquered 37% of China's NEV market. For comparison, Tesla has 8.7% share. However, keep in mind that NEVs also includes PHEVs.
In 2022, BYD sold about 1.7 million vehicles; their target for 2023 is 3 million, with an optimistic forecast of 3.6 million.